General Altimax RT43 Review
Interested in the General Altimax RT43 tires for your vehicle? Here's everything you need to know before buying.
First Glance
The General AltiMAX RT43 is General Tire's standard touring all-season tire. General has been known to produce quality, reliable tires for some time now, so it's no surprise that the General RT43 is an impressively long-lasting and safe tire for cars, SUVS and trucks. As an all-season tire, they performs great in all conditions, handles tightly and brakes sharply. And, they're extremely affordable as far as tires go, so they are a great option for most folks. Check out our full General AltiMAX RT43 reviews below.
Dry Performance
We would expect that most folks who use all-season tires primarily use their tires in dry conditions, while still being prepared for some bad weather that may arise. These tires performed extremely well on dry roads. The tires have a smart contoured design that will react to different bumps and blemishes in the road, in order to maintain a clean contact with the surface of the road for awesome friction without over-wear. Another cool feature of the General RT43 is the Visual Alignment Indicators. This small cluster of sipes are spaced evenly on each tire and can be checked every few thousand kilometres to see if the wear on the tires is even. Uneven wearing indicates misalignment of your tires, letting you know your tires need to be re-balanced.

Wet Performance
The General RT43 almost performs equally well in rain and wet conditions as they do on dry roads. Traction is maintained even on wet roads, allowing you to corner and brake confidently. Because of the design of the tread, hydroplaning should not be a problem in this tires. General designed the sipes to have a peaked shape to increase the "biting" edges of the tires for better traction on slick roads. Of course we always recommend you slow down in less than optimal conditions, but the General AltiMAX tires definitely have your back on the wet roads. If you live in an area that sees a lot of heavy rain, a set General RT43 could be a great addition to your vehicle.
Snow & Ice
While all-season tires are not designed for exclusive driving in snow and icy conditions, the AltiMAX tires holds its own. Our RT43 review found that even in snow, the same traction technology that makes this tire great in wet makes it a great tire for light snow. While the RT43 does well in snow, the performance in icy conditions is still a bit iffy. If the roads you drive on ice up frequently, we definitely recommend you get some snow and ice designated tires. We also wouldn't recommend the General RT43 for places that get a ton of snowfall, but this tire should definitely get you through light winters and light snowfall, slush and icy patches, and certainly through the changing seasons.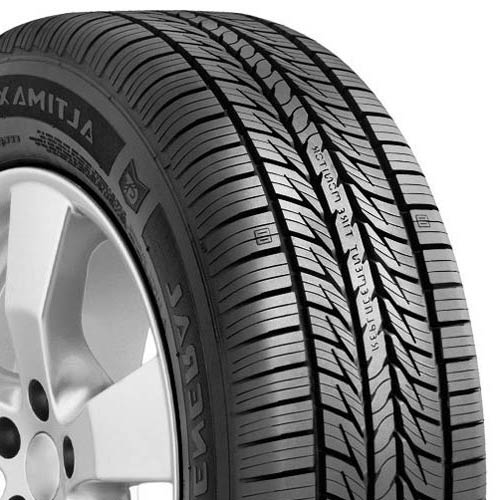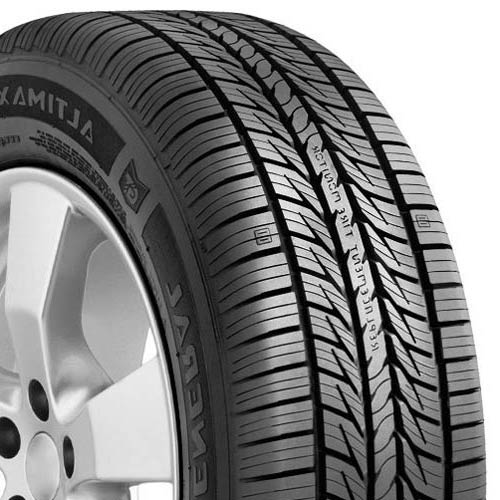 Comfort & Noise
Another great feature to the is the sound suppression technology General has managed to design the tire with. The sound wave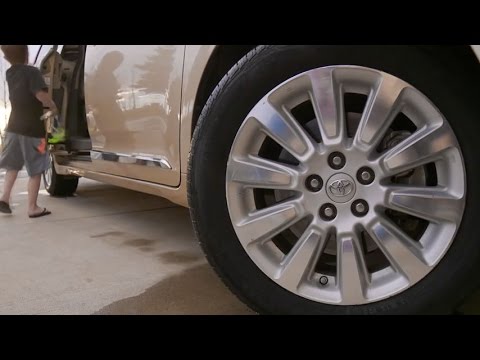 suppression is noticeable, and when driving with these tires you will notice a significantly quieter ride. In addition, the twin cushion silica tread compound that the tire is made of adds extra comfort to your drive. The twin tread has a high and low density rubber tread that softens impact from the road, while not impacting traction and grip. Vibrations from the road are absorbed giving you a smooth and comfy ride.
Durability & Treadwear
As far as the durability of the RT43, a set of these tires should you last you a long time. General Tire has designed the AltiMAX with low surface abrasion technology that functions to reduce tread ware, increasing lifespan without impacting traction. The sidewall on these tires is a little stiff, but not so much that most folks will notice. If anything, it's a good thing so it won't easily slice on curbs and other similar situations. The AltiMAX RT43 features a limited 75,000 mile warranty on T-rated tires, and a limited 65,000 mile warranty on H-rated tires for unnatural treadlife. This goes to show the confidence General has in these tires lasting you a long time. Another great feature of the AltiMAX is replacement monitoring tech of the tire. There is a unique stamp built into the tread, and when the tread is worn down to the point you need to get some new tires, the stamp will become visible. The words "Replacement Tire Monitor" will be replaced by the phrase "Replace Tire" and that's when you know it's time for a new set.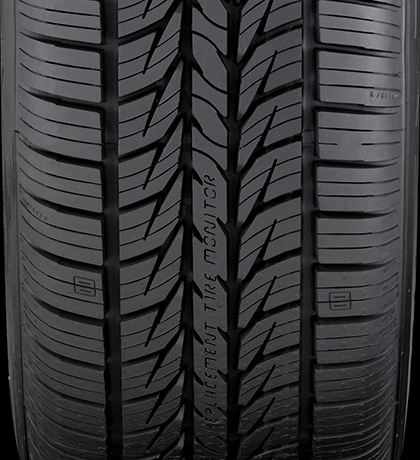 Compatibility
The AltiMAX RT43 is available in a wide range of sizes (84 to be exact) so you're quite likely to find the right size for your vehicle. The tires range in rim diameter from 13 inches for small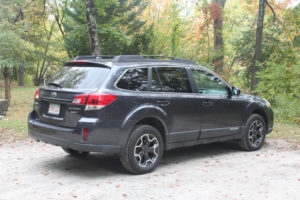 cars to 19 inches for heavy duty trucks. They are available in T and H speed ratings. There are honestly just too many sizes to list, so be sure to check your owner's manual to confirm the proper dimensions of tire for your vehicle. Or, on a site like TireBuyer, our preferred tire provider, you can simply input your vehicle's details and find a compatible tire. Ordering from TireBuyer allows you to ship directly to one of their trusted installers, or straight to your door. Keep in mind, although you may not think it, you will need your vehicle's year, make, model, and even the trim to choose the proper tires. With the amount of sizes available in the AltiMAX, we're confident that you will find a suitable fit.
Need More Tire Reviews?
At Shedheads, we don't just review individual tires! We put them head to head to determine which perform best in various conditions, so you can get more info to help you choose the right ones for yourself. If These aren't the ones for you, check it out!
Final General AltiMAX RT43 Review
At the end of the day, the AltiMAX is a great tire for most cars, vans SUVs and light trucks. Of course, you'll want to make sure they're a proper fit for your vehicle, but with all the sizes available, we're confident they will fit. These tires perform extremely well in dry and wet conditions, providing quick and confident braking, sharp cornering and great traction. In snow and ice, the AltiMAX holds its own, but these all-seasons are still no replacement for snow and ice tires.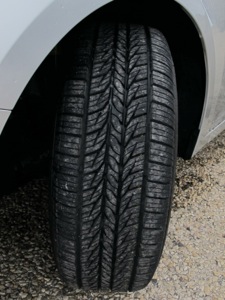 The tires have some awesome noise and vibration technologies built in to the tire's construction that provide a quite and smooth ride. The tires are built well, and should last you upwards of 90,000 miles. Taking all these factors into account along with the fact that the AltiMAX are some of the most affordable all-season tires you can get make them an excellent option for most folks.
Did this General AltiMAX RT43 Review help you choose an all-season tire for your vehicle? Do you own these tires already? Let us know your questions or comments below!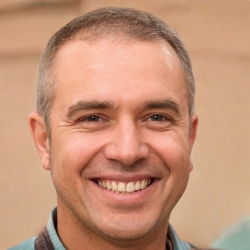 Latest posts by James Kennedy
(see all)