So here's the thing. Usually when we review products like this one, we're often let down. Whether due to the design being less functional than expected, or it doesn't work the way it should, it can vary. All that is to say, our expectations on products like water bottles is pretty low. I mean, how good can a water bottle really be? Well, Epic Water Filters has set the new bar.
I was a Nalgene bottle guy back in the day. Then, moved to Klean Kanteen as my go-to. But, since getting my hands on this Epic Water Filters bottle (a small brand out of Boulder Colorado), I don't know if I can ever go back to any other water bottle.
About Epic Water Filters
EWF was actually founded back in 2015, by entrepreneur Ash Heather. After moving from Asia to the USA, he was blown away by all of the disposable plastic water bottle usage. We've all heard the rhetoric that we should avoid single use plastic, but it's pretty astonishing to think that a million water bottles are purchased every day.
Ash's thinking that if we can solve the reusable water bottle solution by having filtered water on hand at all times of the day, we should be able to reduce the impact on the environment. And with that, Epic Water Filters (abbreviated EWF for the remainder of this article) was born.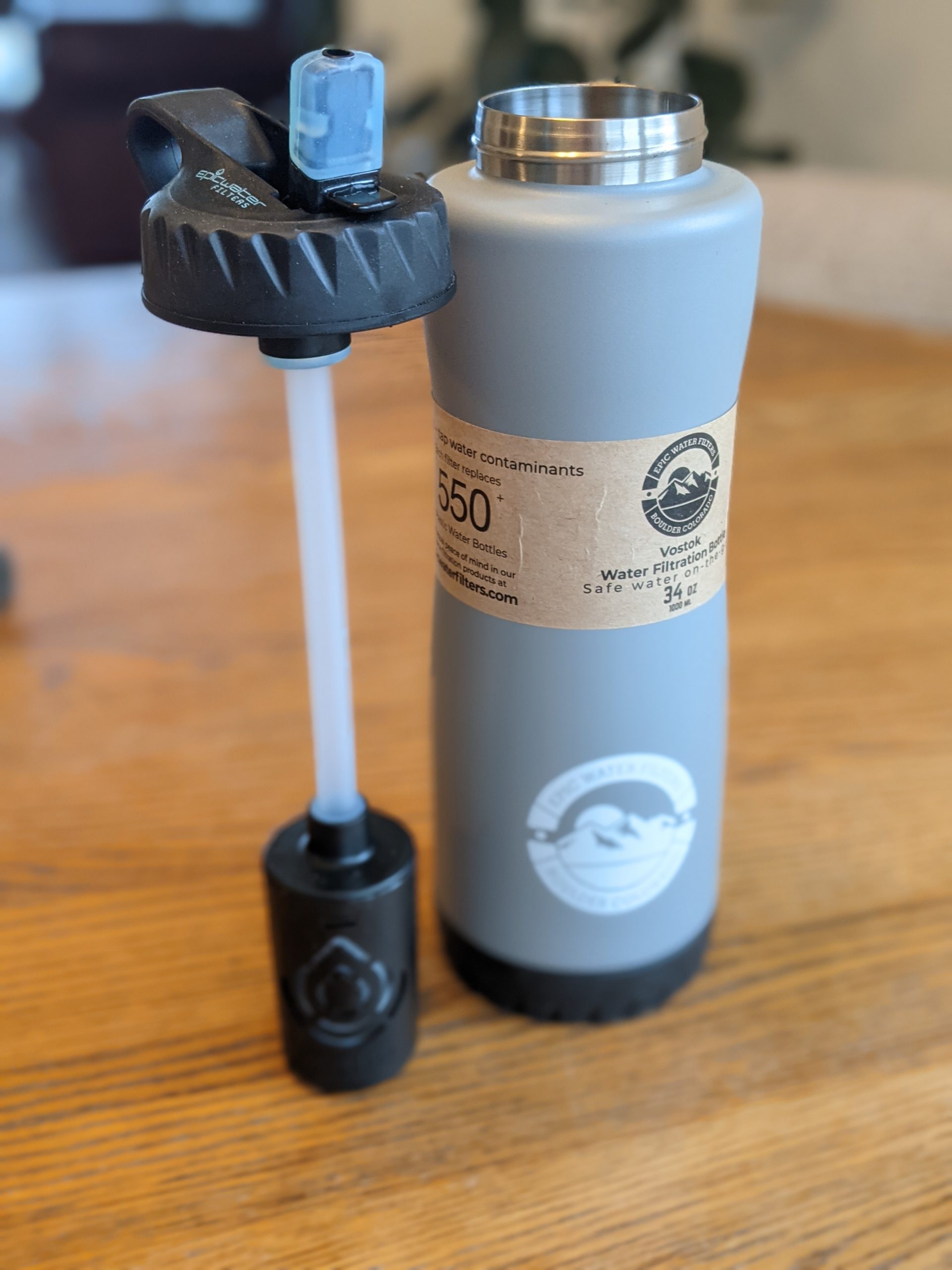 The Bottles & Filters
EWF produces a few different bottle designs (including a Nalgene version!) but what they all share in common is a small charcoal filter inside the bottles, that filter out tap water contaminants, on demand. It's basically a brita filter but in your water bottle! Each filter purchases replaces 550 plastic water bottles, so you know you're doing your part!
By using a straw attached to the filter, as you suck water up the straw it filters it on-demand. So, regardless of where you are filling your bottle from, you know you've got clean, contaminant-free filtered water to take with you.
While tap water does get standard treatments, there are trace elements that can contaminate your tap water and produce bad tastes and harmful health effects.
Outdoor Filter
While the standard filters are recommended for use exclusively for tap water, EWF also produces outdoor filters that can be used to filter out less desirable water sources like creeks or in areas where the water quality is unknown (tap water goes through some standard treatments).
Filter Pitchers
EWF also produces water filter pitchers to compete directly with Brita and other similar brands so you can have a large pitcher to keep in your fridge for filtered water at home. But we're talking water bottles, so back to that!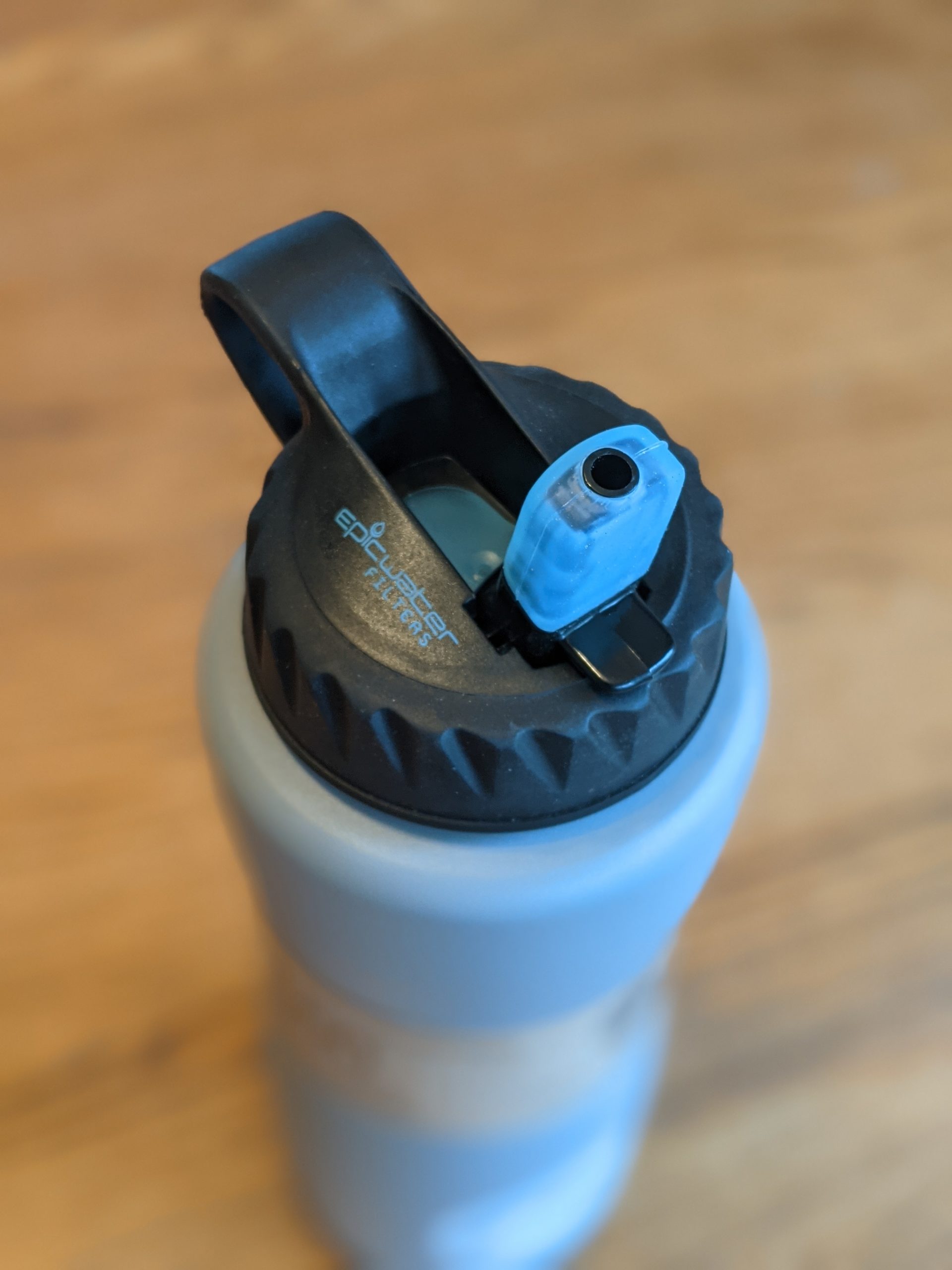 The Outback Bottle
The bottle I've got is the Outback model, a vacuum-sealed, stainless steel version with their standard filter. It's pretty awesome.
Who it's for
So I wasn't kidding when I said this was my new favorite bottle. Although the branding is very much focused on outdoors and adventures (the base and lid are basically designed to look like off-road tires), with being forced to work completely remotely due to the pandemic, I think this is perfect office/work-from-home/digital nomad bottle.
How the design plays in
First of all – the rubber base? It's non-slip makes it stick to the desk so when you bump it, it doesn't go crashing down on your laptop and papers. Before working from home I was hopping between cafes and shared work spaces, and being able to fill the bottle with any water, and know I'm drinking fresh filtered water is an absolute dream.
The rubber mouth piece. You may think it's hard to suck water up and out of the straw due to forcing water through the filter. And, it is – at least more so than a regular water bottle. But it's not really an issue because of what you're getting, and surprisingly, it's a good reminder while you drink that you're working for your filtered water. It's almost like you work for the reward!
Lastly – it's just a quality bottle. The components are stiff and sturdy, nothing seems like it's going to break easily, and let's be honest, it looks pretty dang sleek. Again, the branding is maybe a little "intense" for the bottle but, it certainly gets the job done.
How the water tastes
So, how does it make the water taste? Great! Technically, it doesn't make it taste like anything, which is great! Our tap water at home has a little extra chlorine-y taste which is completely negated through the EWF filter.
Overall
So while I could probably write another 300+ words about how much I like this bottle, I think you get the point. The company is focused on doing good and making a positive impact on the environment. The bottles, though in my opinion, seem to be marketed to a different group than it should be, are an amazing companion for most people. All in all, I've been using this thing multiple times a day, and can't really think of any ways to improve it at this point on time.
Let me know your thoughts if you pick one up.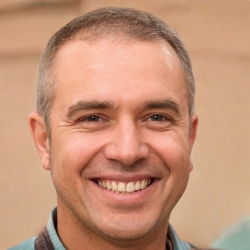 Latest posts by James Kennedy
(see all)