Quick Glance
The Nitto Terra Grappler is a top choice for truck and SUV owners looking to replace the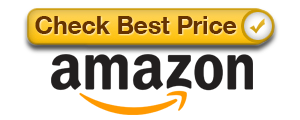 original tires on their rig. These all-terrain tires have a ton of great features that provide top-notch performance in dry and wet conditions, and have a long-lasting life. The well-designed tread provides good traction on sand and gravel, and also channels away water in rainy conditions giving you grip and control in any weather. They aren't the most aggressive-looking truck tire you can get, but for an affordable and functional all-season tire they look really great on your vehicle. Keep reading to find out more about this tire in our Nitto Terra Grappler Review
Dry & Wet Performance
The Nitto Terra Grappler is an awesome tire for day-to-day driving in dry and wet conditions. The tires have great traction, allowing you to handle confide
ntly and brake quickly, wet or dry. Cornering is tight and the tires really do feel great on your truck and look just as good. There is no sway at all, and changing lanes at high speeds is comfortable and solid. The sidewall is firm and won't cut or split easily. The coupling joints reduce tread flexing which provides the stability at higher speeds. When wet, the tire grips the surface tightly, making your vehicle stable and sturdy with great traction. The great traction on wet roads is due to the angled lateral voids in the tire tread. As long as you keep these tires properly balanced, they run and look great.
Off-Road Performance

For an all-season tire, the Nitto Terra Grappler does impressively well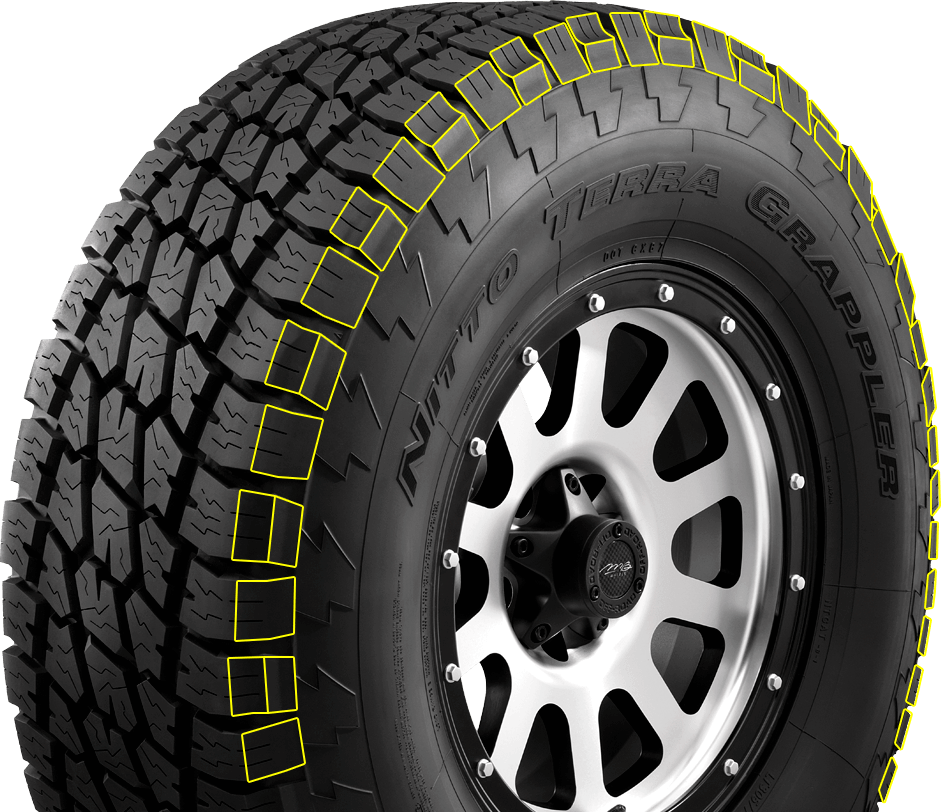 off-road. The staggered shoulder lugs act to produce consistent traction in sandy and rocky conditions. If you only get off-road from time to time and can't justify a set of designated mud tires, these are a great alternative. The Nitto Terra Grappler will have you ripping up dirt roads and muddy trails, leaving your friends behind. We were pleasantly surprised with how well they do off-road, in mud (that's not too deep), gravel or sand. They are a great companion for the part-time off-roader.
Snow & Ice
For an all-season tire (3-season tire) the Nitto Terra Grappler also does surprisingly well in snow and ice. While we always recommend using designated snow and ice tires in heavy winters, the Terra Grappler do great in these cold, slick conditions. The same sipes and tread design that make them very effective in rain provide great traction in slush and light snow. The tires grip snow well providing you with a solid ride and tight handling. We were also impressed with how they performed on ice. Obviously you won't be braking and cornering in these tires as well as you would be with winter tires or studded tires. But if you get caught in a icy or snowy day at the turn of the seasons with your Nitto Terra Grappler tires on, or live in an area with light winters, you shouldn't have an issue.
Noise & Comfort
Although the Nitto Terra Grappler are a fairly aggressively-treaded all-terrain tire, the ride is surprisingly smooth and quiet when driving around on pavement. Of course at higher speeds you are going to hear the tires more, but not until around 65mph and greater. For day-to-day driving they're very quiet, and even at highway speeds they're more silent than other
competitors. Not only do the Nitto Terra Grappler produce little noise, they produce a smooth and comfortable driving experience. We found little to no vibrations, even at high speeds, and as long as the tires are properly balanced, they perform as expected, outperforming other brands of tires in this aspect. For a tire that performs so well in rough conditions, it rides impressively smooth and soft.
Treadwear
The biggest discrepancy we have found in our Nitto Terra Grappler reviews is the rate of treadwear of this tire. Obviously the rate at which your tires wear depend on how you are driving, where you are driving, and if the tires are properly installed. But the range at which the community wears these tires out is quite large. Some folks claim they need replacing after just 30,000 miles. Other drivers have reported getting up to 80,000 miles. Most folks find themselves getting around 60,000 miles on these tires, a perfectly
reasonable amount for the price point of these tires.

Compatibility
The Nitto Terra Grappler AT is an all-terrain tire designed for light trucks and SUVs. So if you're looking for an all-terrain tire for your car or minivan, time to look elsewhere. The tires are available in a variety of sizes, ranging from 265/70R16 to 315/50R24. The tires are either Q or S speed rated. For a complete list of available sizes, and also to double check the proper fitment for your vehicle, you can check out this tool. You can input your vehicle's make mode and trim and select the proper tire, since there are so many available and even the trim of your vehicle can affect the proper tires for your truck or SUV.

Bottom Line
What more can we say about the Nitto Terra Grappler? For a fairly affordable all-terrain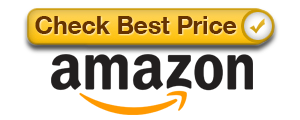 tire for SUV and pickup trucks, these are great tires. They perform as expected in dry conditions, and impressively well on wet roads, gripping tightly. They handle comfortable and brake confidently even on wet roads. They also make a great off-road tire. They obviously won't provide the same kind of traction and performance as a designated mud tire, but they definitely hold their own in muddy, sandy or gravely situations. The Terra Grappler tires also perform quite well in snow and ice, despite them being just a 3-season tire. They have good grip in snow and brake well. On ice, the tires handle better than most all-terrains, but still obviously not as well as a snow and ice tire. They are extremely quiet, and provide a smooth, vibration-free ride. Make sure you check out these tires will fit your truck or SUV before buying. You can expect to not be disappointed, and to get 50,000+ miles out of these tires. A great buy in our opinion!
Did the Nitto Terra Grappler Reviews help you buy tires for your truck or SUV? Do you own these tires already? Let us know your comments or questions below, we love hearing from our readers.