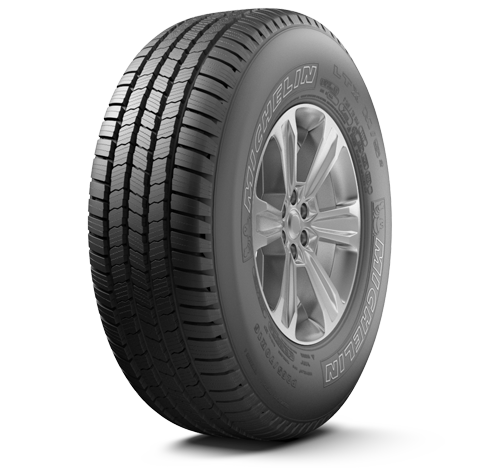 At First Glance
The M/S2 is a Michelin highway tire for light trucks, SUVs, and vans. The Michelin LTX M/S2 is an improvement over the original Michelin LTX M/S, in both performance and
aesthetics. This is an all-season tire that balances a comfortable and silent ride, with performance in all conditions, even light snow. The tire has greater concentration of silica built into the tread, which enhances the tire's ability to provide constant traction on any surface. And these tires have an impressive lifespan making it a great tire for the money. Our Michelin LTX review covers all of these great features in detail, so read on to find out if these tires are a good fit for you and your vehicle.
Dry Performance
The LTX M/S2 is a highway tire, and as such, excels in dry, even conditions. Whether you drive a truck, SUV or van, this tire will get you from point A to point B with no hesitations. Handling is smooth and comfortable, and you get great feedback from the tires. Cornering is responsive and thanks to the slightly stiffer sidewall, changing lanes even at high speeds is solid and confident. Starting and stopping is quick, and traction is maintained throughout. Some folks have also found an improvement in gas mileage with this tire. Off-road this tire can take you up some light gravel and dirt roads without issue, but anything more uneven and loose like sand or mud, you may find yourself in some trouble – remember, it's an all-season highway tire.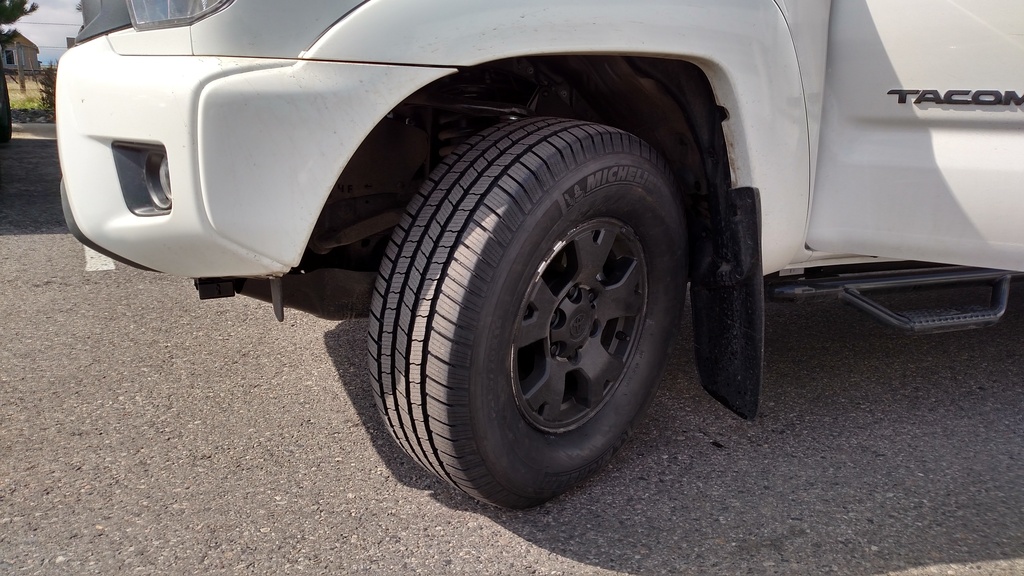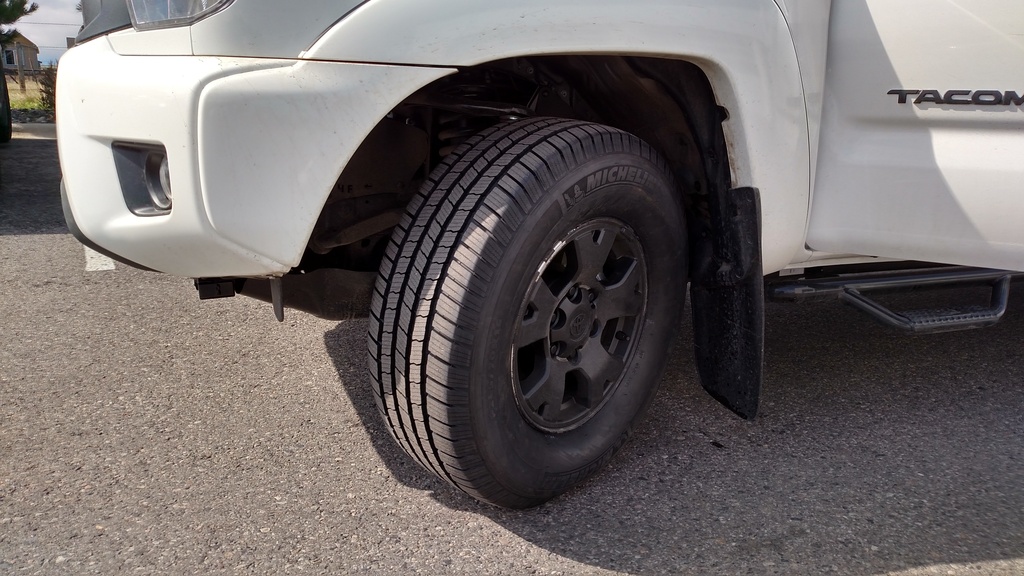 Wet Performance
While these, like most all-season tires perform exceptionally well in dry conditions, it also excels on wet and rainy roads. The tire has several design features that contribute to the impressive performance. The silica inside the tread of the tire improves the evacuation of water from the tread, improving your stopping distance on a wet road. The 3D sipes are not straight, but rather zig-zagged, which increases the surface area of the tire improving traction. This tire has Michelin's MaxTouch design, producing an optimal patch of contact with a wet road so you can corner and stop confidently, without fear of slipping or hydroplaning. This is a great tire for wet, slick conditions.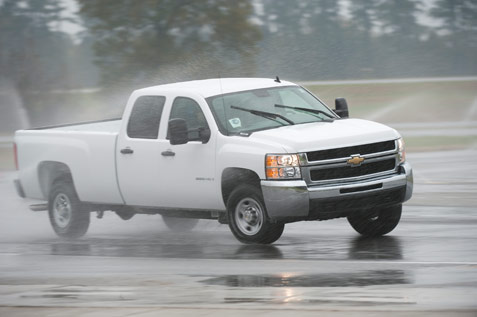 Snow & Ice
The Michelin M/S2 is an all-season (three-season) tire and is not intended for use as a suitable replacement for a snow and ice tire. That being said, the tire does perform surprisingly well in the snow and ice. The design of the tread is an improvement on that of the LTX M/S, its predecessor, with 8% more biting edges of tread.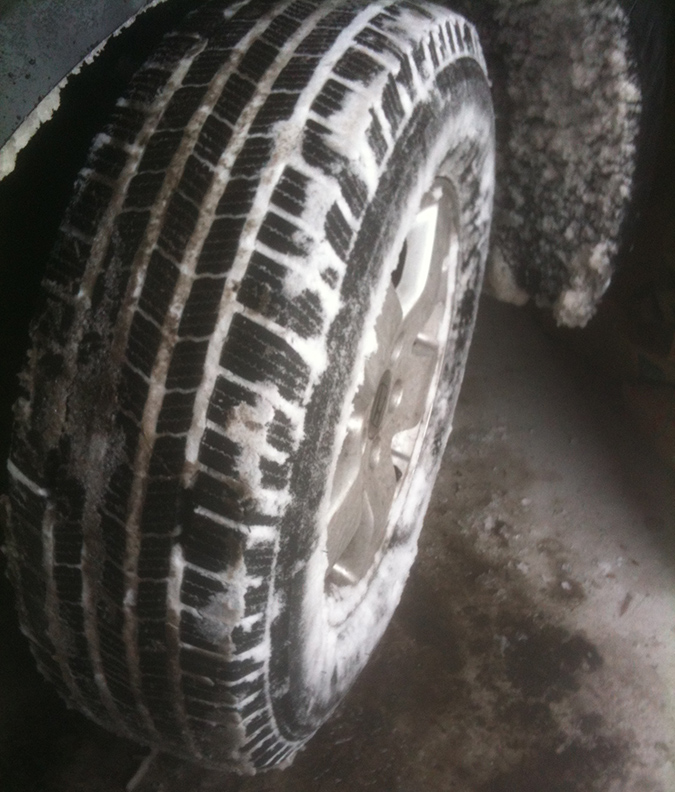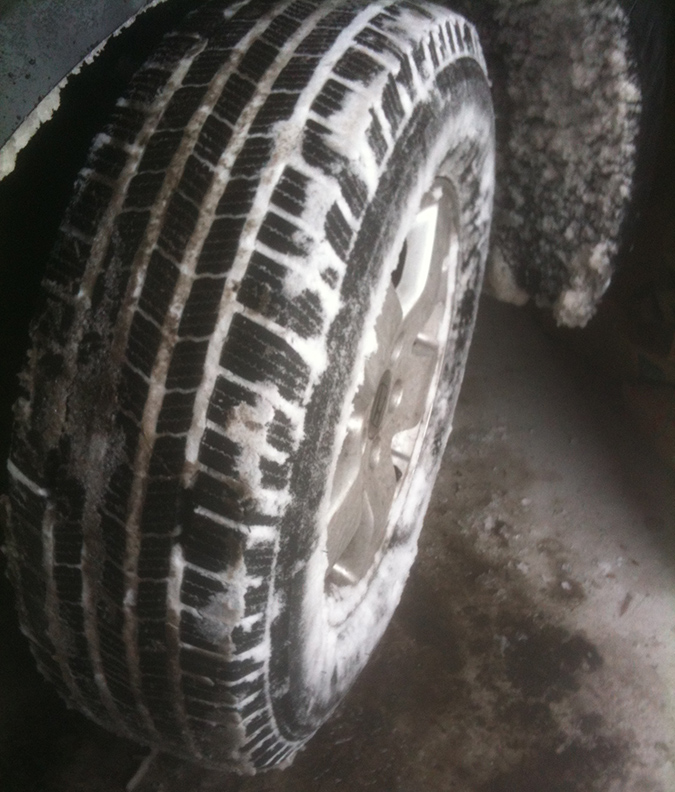 The greater number of biting edges improve traction light snow, carrying you safely through light winter conditions. The same features that improve the wet performance of this tire carry over to slushy, warmer winter days allowing you to drive confidently even in less-than optimal conditions. Where this tire falls short is its execution on icy roads. They aren't terrible on the ice by any means, and actually surprisingly good for an all-season tire, but because this is an all-season highway tire and not a snow and ice tire, the tread and rubber of the tire isn't designed for optimal performance on ice. If you're caught on a winter day with these tires on, you should still feel confident that the tires will get you through just fine, though you should drive slower and more carefully. If you live in an area with long or heavy winters, we wouldn't recommend relying on these tires to get you through the entire winter.

Noise & Comfort
Some all-season tires can be quite noisy, mostly due to the more aggressive tread many of them have, in an aim to improve performance in all conditions. The Michelin M/S2 tires by comparison, are dead quiet. These tires may be a little pricier than some competitors, and likely more so than your OE tires, but they are worth it. As long as you keep the tires properly balanced, even at high speeds the road noise is minimal. Not only do these tires roll silently, but smoothly as well. The tires do a great job at absorbing small bumps and vibrations from the road providing you with a very smooth and comfortable drive. These are hands down some of the smoothest and most comfortable tires we have ever reviewed. They also look amazing, especially with the white letters mounted outwards.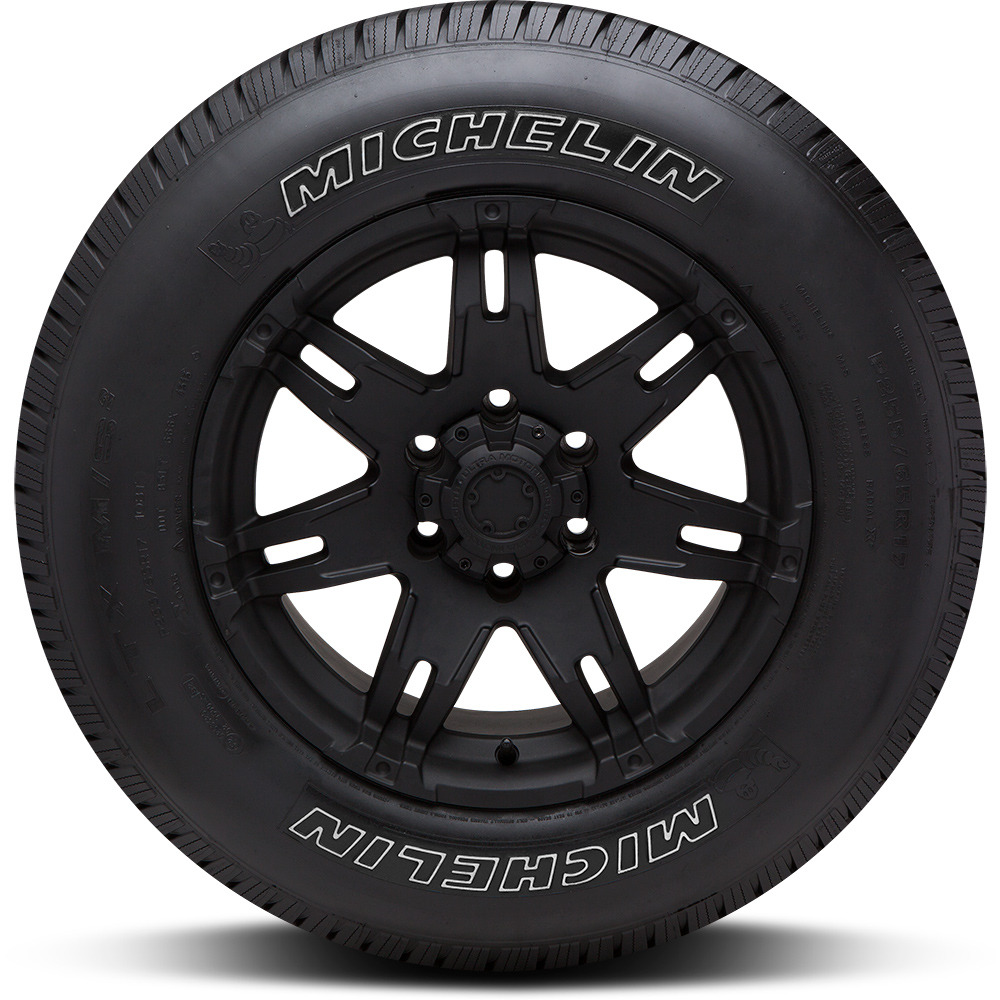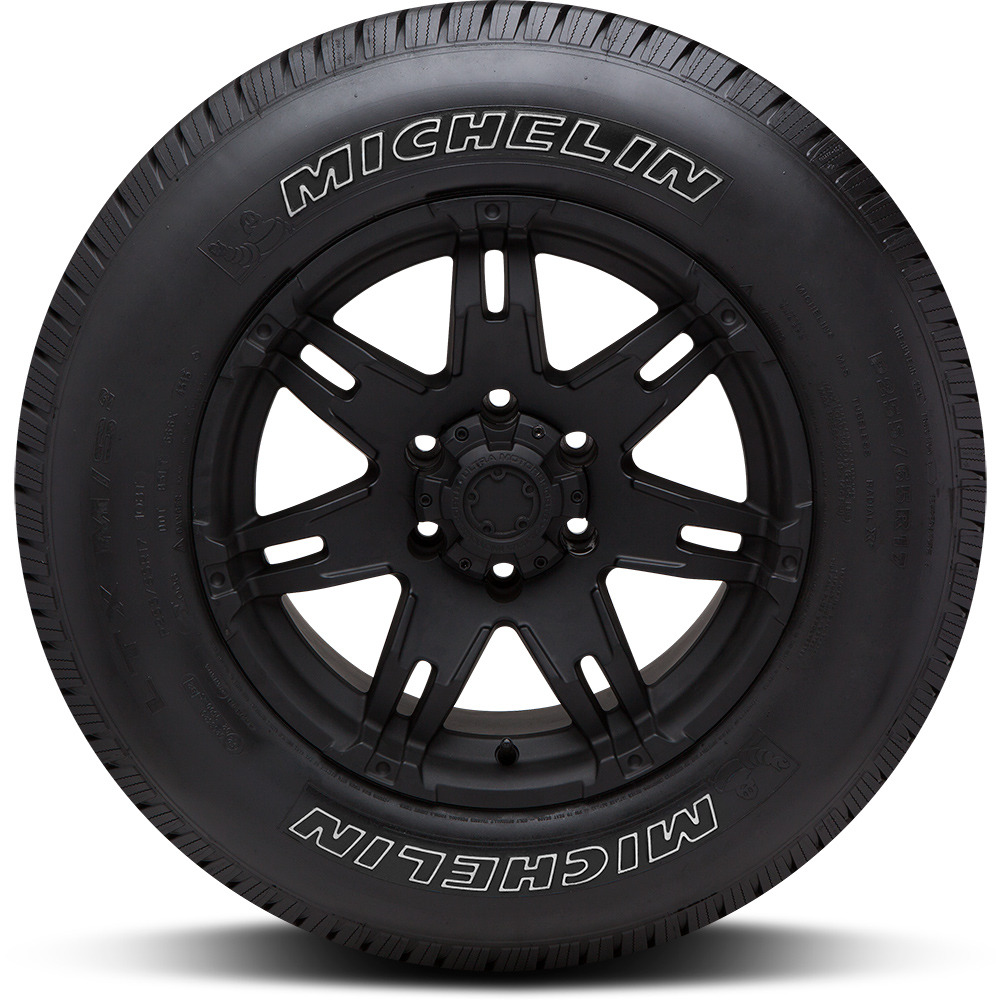 Treadwear
Not only do the M/S2s perform well in all conditions, ride quietly and smoothly, and handle effectively, but they should last you quite a while as well. Some tires have disappointingly short lifespans, but not the LTX M/S2. You can expect to get around 50,000 – 70,000 miles on these tires, with consistent performance throughout. This is an impressive lifespan for an all-season tire, and is just the cherry on top for this already great tire. Of course, the type of driving you are, and where you drive will have an affect on wear and these treadwear distances will vary from person to person. Some folks have gotten 90,000 miles and greater out of their M/S2s.
Compatibility
These tires is a tire that is compatible with most pickup trucks, SUVs and cargo vans. Since it is a very popular tire, it is available in several different sizes, so we are confident you can find an appropriate fit for your vehicle. The tires range in size from a rim diameter of 15 inches 20 inches, giving you an idea of how many different fitments are available. Most sites to buy tires from will have a tool that you can input your vehicle's make, model and trim to find the perfect fit – if you don't know the exact specs of the tire you need. Make sure you use a tool like this or know those measurements though, because even a different trim of your vehicle can result in a different tire size being required, which could cause a safety issue.
Our Final Michelin LTX M/S2 Review
Overall, the M/S2 is an extremely impressive tire. Driving with this tire is smooth and comfy, and you can barely notice any noise from the tires and road at all. You get good feedback from the tires, so you can handle confidently in dry and wet conditions alike. Changing lanes and cornering is comfortable and confident, even at high speeds. The tire excels in wet conditions, thanks to the design of the tread and composition of the rubber. While the LTX M/S2 will get you through some light snow with confidence, it's not a designated snow and ice winter tire, and doesn't provide great traction on icy roads. The tire boasts an impressive lifespan, and should last you several thousand kilometres. While a little pricier than other all-season tires, you are going to get what you pay for: a quiet, comfortable tire that performs well in all conditions and lasts you years. This is a great choice for folks looking for an all-season highway tire for their truck or SUV.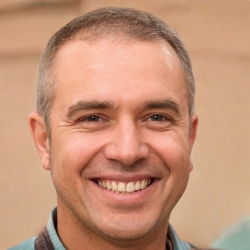 Latest posts by James Kennedy
(see all)