Uniroyal Tiger Paw Touring Review (2020 Update)
It's not always easy to find a decent set of all seasons tires. We demand that manufacturers create something that can hold its own against an endless onslaught of everything mother nature can throw at us. From rain to mud to snow, a decent all season tire will handle these conditions seamlessly. But to find all of this at a good price? Well, that's not an easy task. Some consumers spend many years trying to find an affordable tire, going through many disappointing models in the process. The UniRoyal Tiger Paw is one of the most affordable all season tires on the market, and one that many consumers have recommended. But other users have advised that they weren't particularly fond of these tires. So how do they perform in different conditions? And who should buy these tires? In our Uniroyal Tiger Paw Touring Review, we put them to the test to find out for ourselves.
The Tiger Paw Touring Tire At a Glance


The Uniroyal Tiger Paw tires are made by Michelin. Uniroyal is their economy brand, so you know you're getting good value with these tires. What sets them apart from other bargain-bin finds is their high-performance features. If you look at the tire up close, you'll see that it's got a zig-zag pattern, looking somewhat like a sine wave, cut into it. This pattern combined with the varying block size is designed to provide superior grip in a variety of conditions, while keeping noise low.
This is an all-season tire, so it's designed to be used year-round in moderate climates. It's unique tread design allows it to puncture its way through ice and snow. That being said, this isn't a fully blown replacement for a snow tire. If you're driving in the icy North Dakota winter, you might want to look elsewhere. But for anyone with a moderately sized vehicle who wants a good year-rounder, this is a great place to start.
Compatibility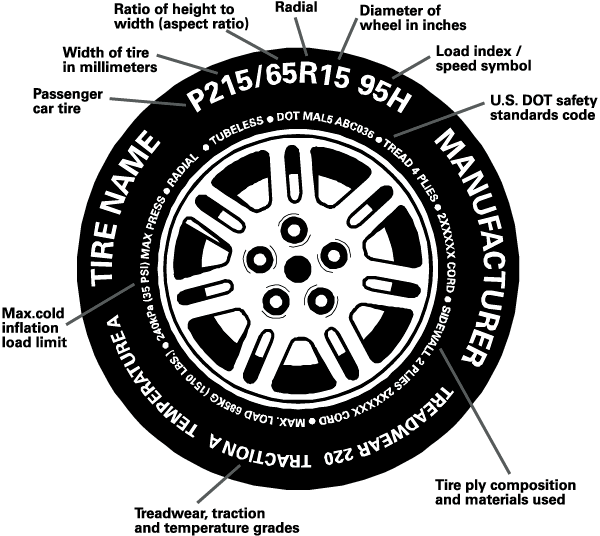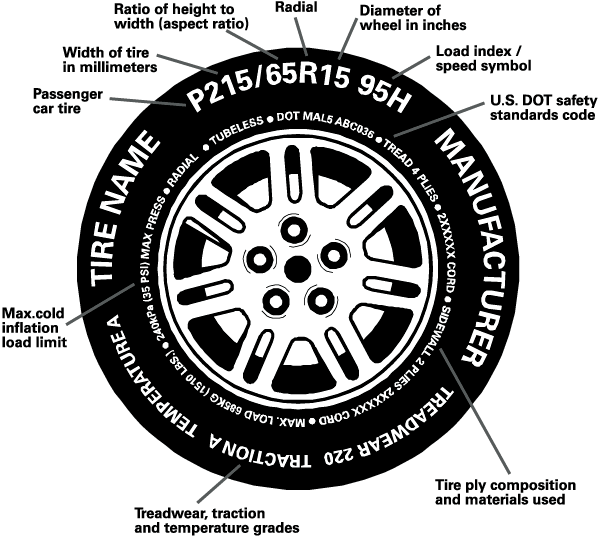 These all-season tires are available in rim sizes ranging from 14 to 17 inches, and is mainly used for passenger vehicles. It comes in widths ranging from 175mm to 235mm, with an aspect ratio of 50 to 70. For the most part, this is a tire designed for small and full size cars. It will fit most SUVs, and there are a few models available for light trucks and vans. The load index rating is on the smaller end of the scale. It should be suitable for any passenger vehicle, but cargo vehicles and recreational vehicles may want to look elsewhere.
About half of the tires have a speed rating of T, indicating that it is suitable for speeds of up to 118 Mph – more than enough for most passenger vehicles. Some models (ranging across all sizes) are rated for H (130 Mph) or V (149 Mph). Most of the high-speed tires are vehicle specific, targeting some smaller performance vehicles.
Overall, the tiger paw tires are available for many makes and models of cars. Only in rare circumstances will you find that it doesn't fit your vehicle.
Dry Performance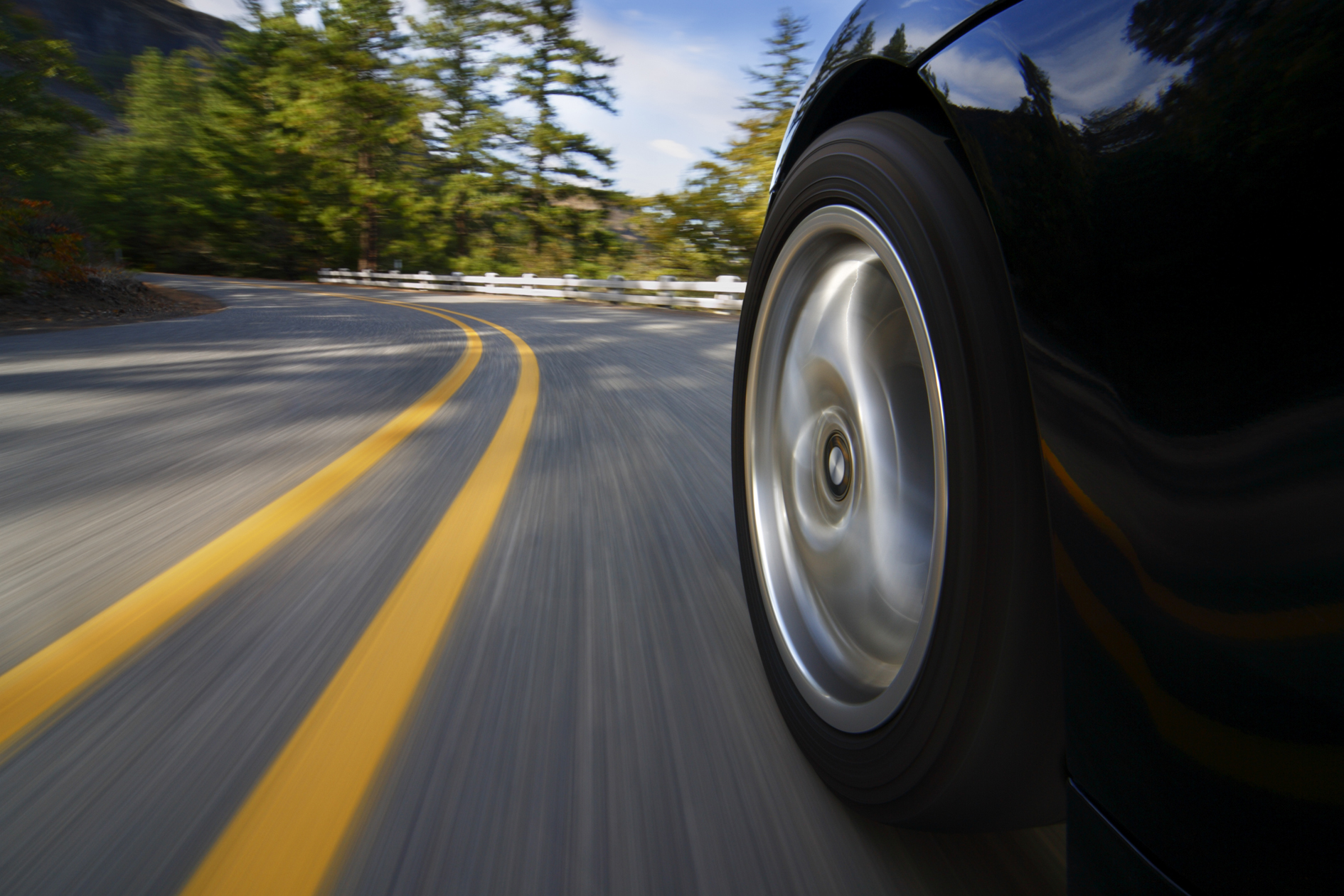 If you're buying an all-season tire, you expect most of your driving to be on clear ground, but still want to be prepared for bad weather days. On clear roads, we found this tires performance to be remarkable.
Handling was the area where these Tiger Paw tires excelled the most. We felt that we had very clean contact with the road, and the tire was capable of performing tight maneuvers without slipping. This is due, in part, to the solid shoulder tread block design. This allows the external blocks to stay more rigid, improving performance when more pressure was put on one side of the tire.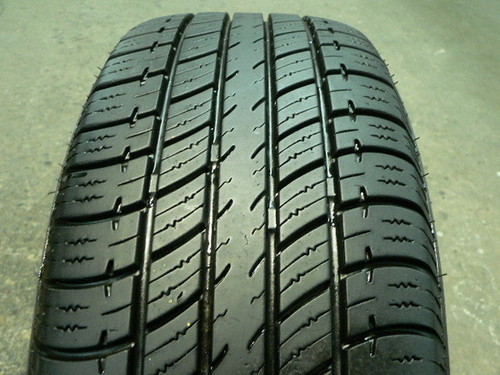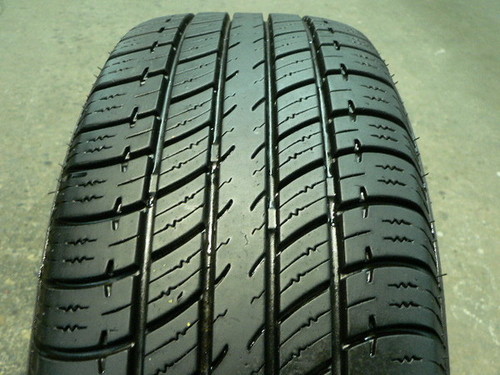 Braking was also exceptional in dry conditions. This tire makes a lot of contact with the road, producing a lot of friction under brake conditions.
Overall, the performance was as to be expected in dry conditions. When you're buying something that can handle all kinds of weather, you expect performance to be above average in clear conditions.
Wet Performance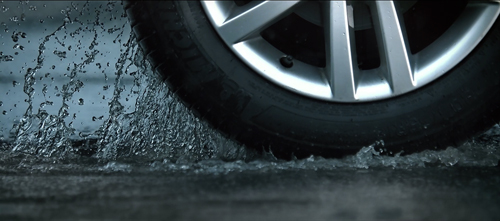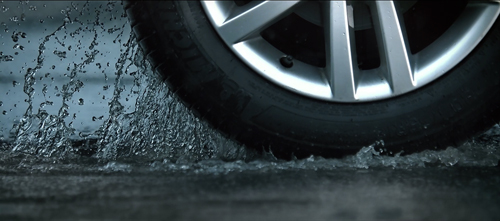 One of the key things we were looking for in our Uniroyal Tiger Paw Touring Review was performance in wet conditions. Especially when you live in a coastal region, rain can happen at any time of the year. Hydroplaning or loss of traction on wet roads can be an extreme hazard, so it's important to make sure your tire can handle these conditions well.
We found that the Uniroyal Tiger Paw did very well in water. Even when going through puddles, the rounded channels adequately funneled water through the tire, keeping contact with the ground.
One of the key components in this tire is its full depth channels. Our Uniroyal Tiger Paw Touring Review found that this allows you to drive through deeper puddles and still maintain contact with the road. This feature isn't uncommon in all season tires, but one of the key indicators of a high-quality tire.
Snow & Ice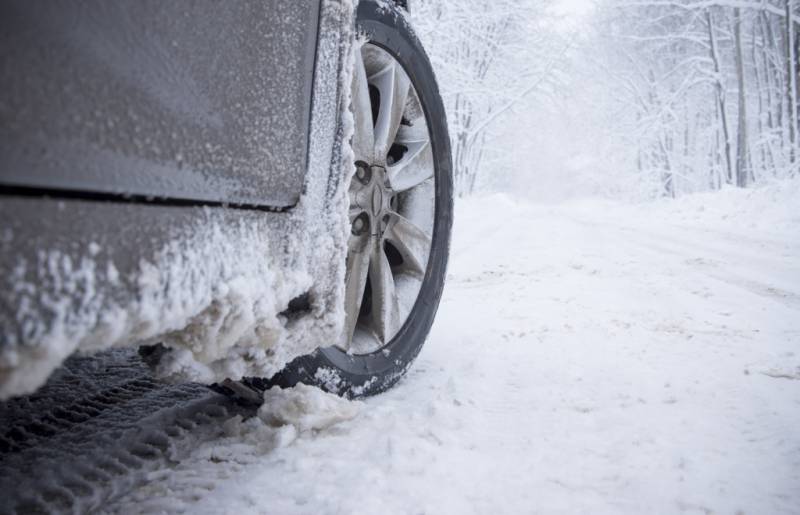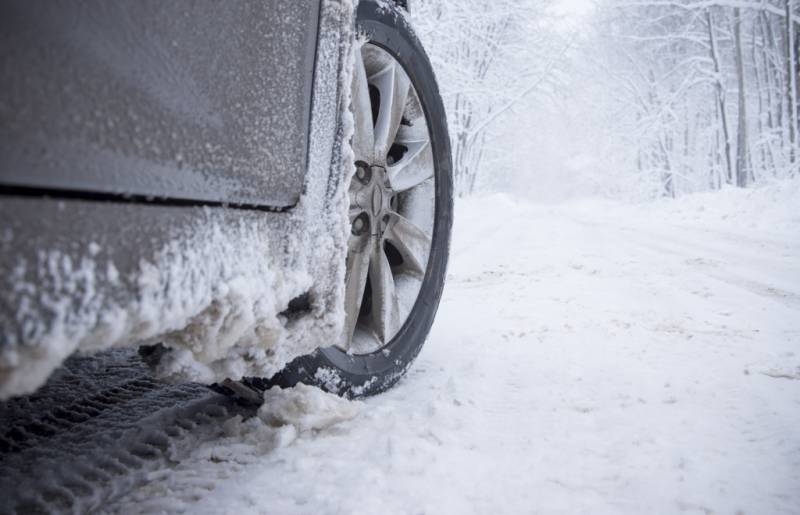 Performance in the snow was reasonable, but not amazing. The tire does the best in slush and light, compressible snow. It's just a little softer than most summer tires, giving it the flexibility it needs in winter conditions. Center channels are quite wide, and physically grip the ground, helping them to maintain traction in conditions where other tires would falter.
It's worth remembering that this isn't a full-blown snow tire. We're not going to recommend that you go ripping around in the ice at full speed. But when you drive carefully, you'll have a lot of traction and control over the car, something that we can't say for all tires in this price category.
It's snow performance makes it ideal for areas that get a consistent blanket of soft snow, or those who only receive snow occasionally. Owning these tires means that you won't have to miss work due to unexpected weather conditions, although we don't recommend them for blizzard-like conditions.
Comfort & Noise
When we started our Uniroyal Tiger Paw Touring Review, we tried to consider a number of different use case scenarios, and see how the tire performed in those conditions. Despite it's incredibly low price, these tires still held their own against a number of more expensive tires. That being said, there are always tradeoffs. A slightly soft, compressible rubber that helps it keep traction in a range of conditions is arranged into many large blocks, designed to keep a lot of contact with the road. This makes for a slightly harder ride. The tires are also designated for higher than average load capacities, allowing them to be used on a variety of vehicles.
You're not going to get the same smooth, airy ride as you would with premium brand summer-only tires. You'll also find that the noise is a little higher than usual, since the deep grooves in the tires are designed to tackle challenging conditions. That being said, we consider these fair compromises. You're never going to find a tire that excels in every category, and is still sold at the entry level price. This is one of the few tires we've seen that refused to compromise on performance. You might find a tire that's a little smoother, or a little quieter. But you'll always get worse performance in the rain and snow, unless you're willing to pay a significant premium.
Durability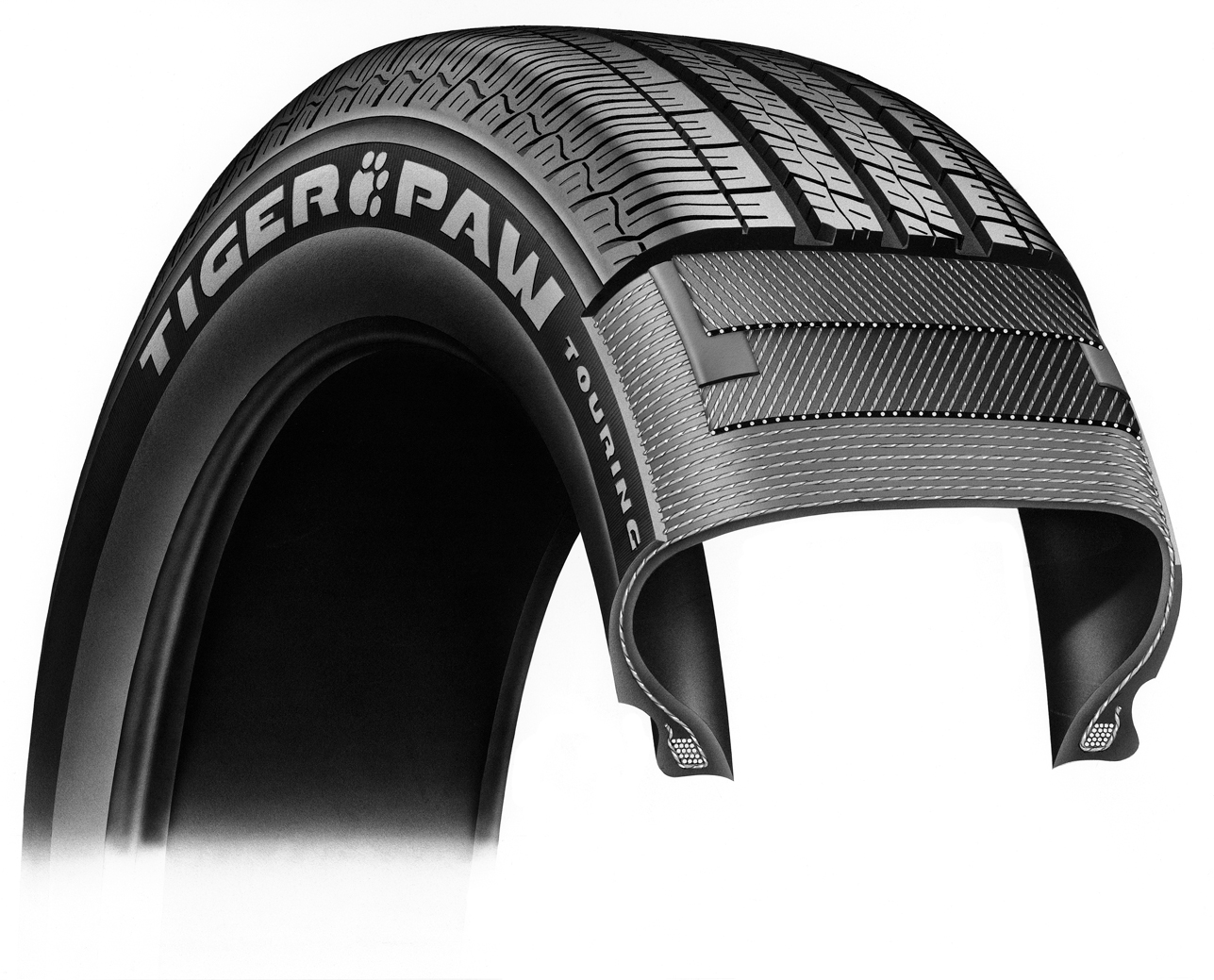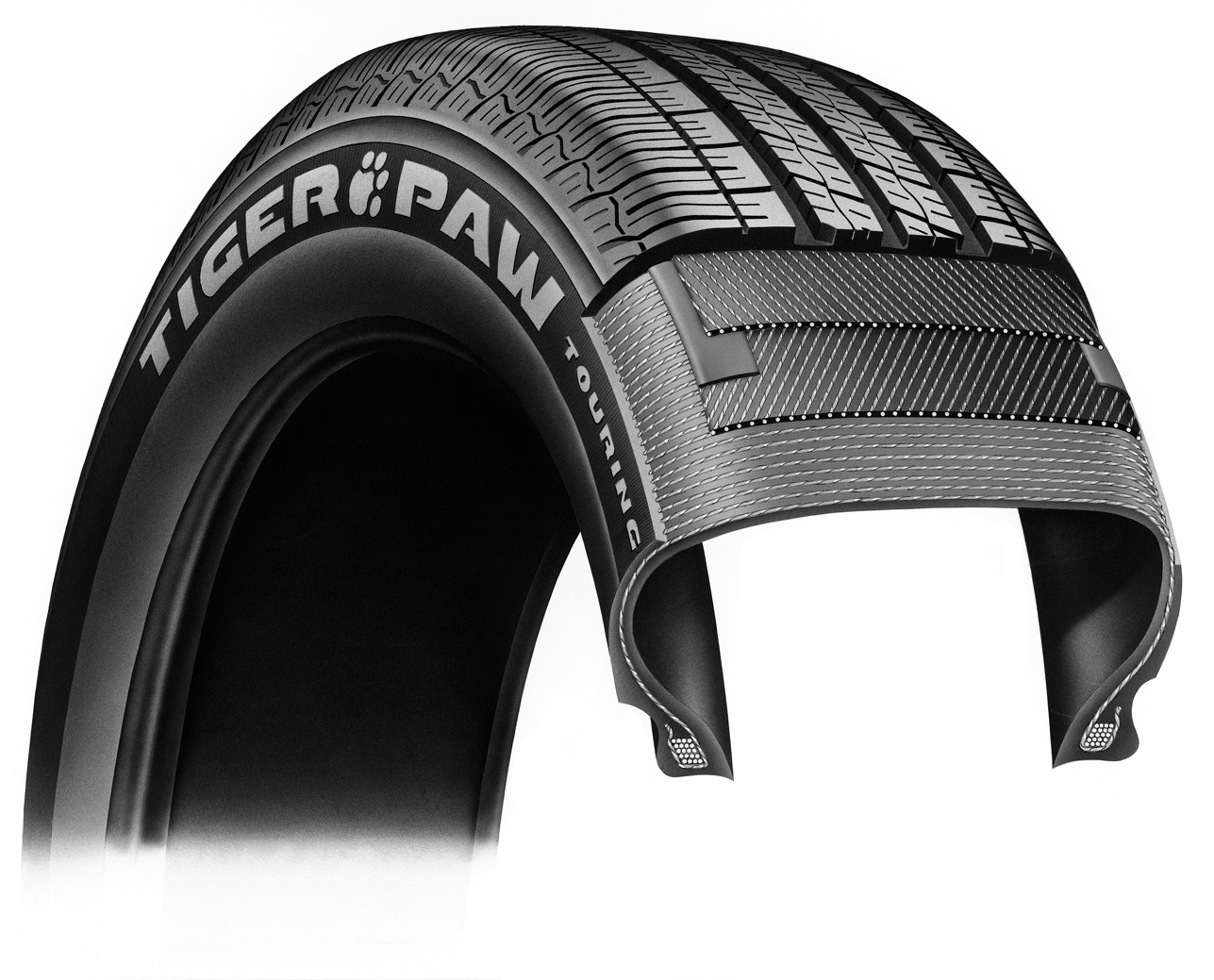 These tires included a 110,000 kilometer manufacturer's warranty for tires with a speed rating of T, and 90,000 kilometer warranty for tires with a speed rating of H or V. This is pretty long for a tire of this class, making it quite durable. This is some of the best tread life expectation on the market.
Durashield Construction
The incredible durability to Uniroyal's Durashield Construction. The tire contains two steel belts, insulated belt edge strips, and a very thick inner liner. The steel belts provide resistance to punctures, as well as keeping the tire tight against the road, providing superior traction.
That being said, we've used a lot of all-season tires in our lifetime. All season tires are designed to be left on your vehicle at all times. If they're stored inappropriately, you can expect to see some cracking or damage.
How can you store these tires without reducing their life? Try and keep them indoors, preferably somewhere heated. If you do have to store them outside, make sure they are up off the ground and away from moisture and snow. If possible, keep them in a tied off tire bag. Most tire shops provide these for free when you have your tires changed over, so there is no reason not to.
Want More Tire Reviews?
Sure, the econo-brand from a well known corporation might not be the most exciting tire on the market. But the performance will surprise you! Finish reading the review, but make sure to check out Shedheads MASSIVE Review where we put all these tires head to head to find out which ones are the best in each category.
Uniroyal Tiger Paw Touring Review – Final Verdict
Who should get these tires? The Uniroyal Tiger Paw would be our first choice for anyone who wants an affordable way to drive in any conditions. They aren't the absolute cheapest on the market, but they are pretty darn close, being very affordable tires. These are the most inexpensive tires we'd feel comfortable driving in the rain, or in snow.
If you have a standard family vehicle, you can expect that they will last you a very long time. They are available for performance cars and light trucks, but this comes at a slight tradeoff for durability.
Have you used these tires before? Have any thoughts? Drop us a line in the comments and let us know how they've worked for you. We'd love to hear your own Uniroyal Tiger Paw Touring Review!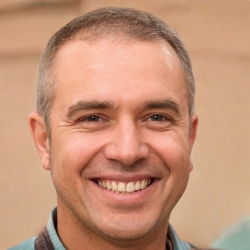 Latest posts by James Kennedy
(see all)