Michelin Defender LTX
Michelin has been a trusted brand of tires for generations. The name Michelin is almost synonymous with tires, if not just because of the infamous Michelin man. Today, we've got two great reviews we're going to be checking out from the Michelin Defender line of tires: The Michelin Defender Review (cars and minivans) and the Michelin Defender LTX M/S Review (light trucks and SUVs). We hope these two Defender Reviews should help you choose the proper tires for your vehicle!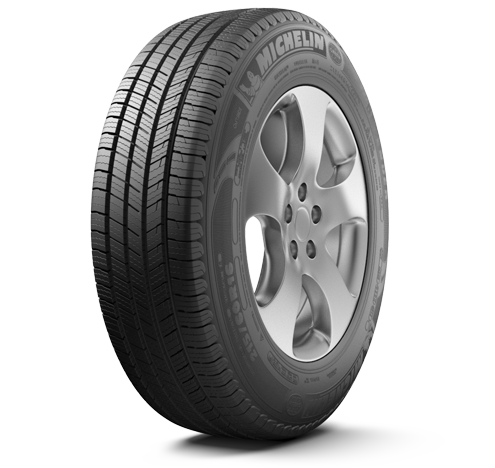 The Defender is Michelin's best standard tire for cars and minivans. It's been designed to brake effectively in wet conditions and convey confidence to the driver, regardless of the situation. After reading this Review you will likely find the Defender is a great all-around option, providing safety, comfort and fuel-efficiency for your car or van.
Handling & Weather
The Michelin Defender performs extremely well in dry conditions. Cornering is tight, and the tires perform well in highway driving. The MaxTouch Construction of the tire maximizes contact between tires and the road which improves acceleration braking and cornering, even in wet conditions. Although the Defender is rated as an all-season tire, the tread and design resembles more of a summer tire. That being said, the tires perform fairly well in wet and snow conditions. Like most all-season tires, they will always be out-performed by winters. If you live in a heavy-snowfall area, you'll still want to likely pick up winter tires and not count on these to get you through the winter safely.

Noise & Comfort
For noise and comfort, Defender users are typically split right down the middle. Some folks claim that the tires are noisy and wobbly, while others spout improvements in the smoothness of the ride and reduction in noise. Noise and wobbles are often due to improper balancing during installation, so if you do notice any, it could just be that. The sipes are placed intelligently to provide a rigid tread that grips the road tightly. The tire's construction also provides less resistance when rolling improving fuel efficiency.

Treadwear & Warranty
The biggest downfall to the Michelin Defneder is definitely the treadwear. While the tire is rated for 90,000 miles, most drivers find they wear out well before then. Most folks find they get around 30,000-60,000 miles before the tread is worn to the point they need a new set. This is a little disappointing, especially since the warranty does not cover tread life. The warranty does cover a 30-day test-drive, 6-year workmanship material warranty and a 1 year uniformity warranty.
Sizes Available
There are a multitude of sizes available for the Defender in order to fit whatever your vehicle. However, this tire is intended for passenger cars and minivans. Rather than list all the available sizes, we suggest you visit a trusted distributor like TireBuyer and input your vehicle to see if the tires are compatible with your vehicle. Even the trim option of a vehicle can alter what size of tires you should use, so make sure they are the right fit before buying. Buying from a site like TireBuyer is great, since they can ship the tires directly to a qualified installer that is near you, or straight to your home if you'd prefer to install them yourself.

Bottom Line
The Defender is a good, affordable option for most vehicles. The tire performs its best in dry conditions, but does very well in wet. Although an all-season tire, it's best to buy a set of winter tires rather than trying to last the winter with these on your vehicle. If you're stuck in a jam, these tires will get you through some light snow, but they're no replacement for a good set of winters. The biggest issue we found when writing this Defender review is the treadwear. The tread wears out much quicker than advertised in almost all cases, so that is something to keep in mind. You may find yourself replacing these tires quicker than you'd like, although this is dependent on how much you are driving. Overall, the Michelin is a great, fuel-efficiency tire at an affordable price for cars and minivans.
Michelin Defender LTX M/S Review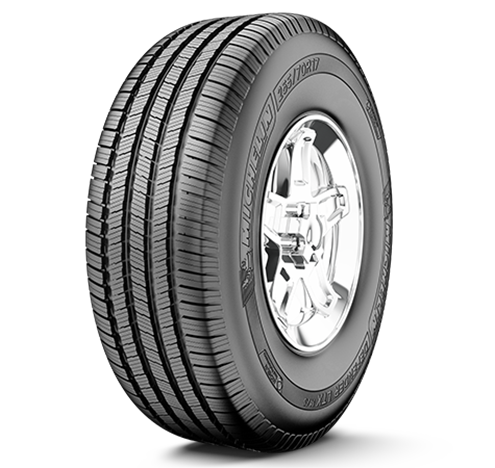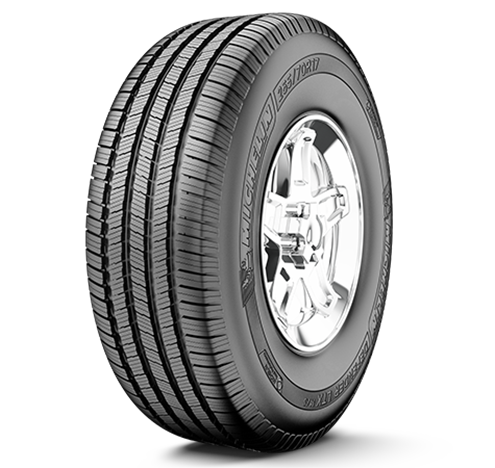 Next up in our list is the LTX M/S review. The LTX is Michelin's standard all season tire for light trucks and SUVs. Oddly enough, the Michelin Defender LTX M/S is actually a newer model based on the LTX M/s 2 (weird, right?). In any case, Michelin has just built on the success of the older model, providing an improved 3-season tire for trucks and SUVs.
Read the Rest of Our Tire Reviews
Here at ShedHeads, we've been writing tire reviews since 2016. But we've only managed to get our hands on a temporary pair on the rare occasion, so it's not everyday that we're able review countless tires at once! We've always loved the Michelin Defender, and there are many more like it in the full size review.
Handling & Weather
The LTX handles smoothly and confidently in dry conditions. The profile of the tire and the MaxTouch construction provides a tight contact point with the ground that produces great traction, efficient braking, fast acceleration and great cornering. Some folks do find them a little soft on the corners, depending on the OE tires you have mounted previously, but you will certainly get used to it. The M/S of the Michelin LTX M/S stands for Mud & Snow, and while the tires certainly hold their own in the mud, these all-season tires shouldn't be used long term in anything but light snow. If you live in a high-snowfall area, you may get away with using these tires in the late fall and early spring, but you'll want a dedicated winter tire.

Noise & Comfort
We were unsurprised to learn that similar to the Defender (cars/vans), the Defender LTX M/S produces a larger amount of noise than other tires. Although they may be a little noisy because of the construction of the tire, the trade-off is great traction – not a bad trade? The noise is also accompanied by a ride that isn't the smoothest or most comfortable. But again, this isn't a luxury premium tire, it's an affordable tire built to perform in dry, wet, muddy and gravel conditions, which it does. Plus, the tire's construction is designed in such a way that it is very fuel efficient, saving you money by taking you to the pump less (as long as you keep the tired filled to the appropriate PSI).

Treadwear & Warranty
Compared to the car/minivan version, the LTX does not come with the same tread issues. This is likely due to the improvements that Michelin made on the Defender LTX M/S 2, specifically designed to improve the lifespan of the tires. Actual lifespan will obviously depend on your driving and braking habits, as well as where you are driving, but they should be good for quite some time. Michelin provides a 70,000 mile treadwear warranty with the LTX (compared to no treadware warranty for the car/van version) so that should tell you something right there.

Sizes Available
The LTX M/S is a tire designed for half-ton trucks and SUVs. There is a massive amount of fitments available in this tire model, so instead of listing every single one, most distributors like TireBuyer allow you to input your vehicle's make, model and trim to select the right tire for you. Then you can order them straight to a trusted installer or ship right to your door if you want to put the new shoes on yourself.

Bottom Line
So, what do we have to say about the LTX M/S? Well, performance-wise, these tires do great in three seasons. If you do a lot of dry, highway driving, these tires are fuel efficient, and corner well. In wet conditions, they grip tight and brake efficiently. If you're planning to do a lot of driving in snow and ice, that's where the tire falls short. But it's an all-season (3-season) tire! Get yourself some winter tires if you are going to need them. Comfort-wise, they do run a little loud, and it's not the smoothest ride you could ever get from some tires. All said and done, the lifespan of the LTX is impressive, and the warranty backs up the tread's expectation. For an affordable, fuel-efficient all-season tire for your SUV or half-ton pickup, a set of LTX M/S is a great choice.
Check Availability:
|
Did these two reviews help you choose tires for your vehicle? Do you own these tires already? Let us know your questions or comments below!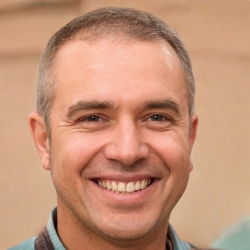 Latest posts by James Kennedy
(see all)