The Michelin Premier LTX
Today we are reviewing a popular tire for light trucks and SUVs, the Premier LTX. The Premier LTX is an all-season tire that performs very well in dry and wet conditions.
As an all-season rated tire, it is best suited for use in these conditions as it is not a designated snow and ice tire. That being said, the performance of this tire in snow and ice is decent, but you shouldn't count on them for an entire winter, depending on where you live.
The tires are quiet and comfortable, but we found there is a little bit of noise once you hit the 75mph + mark – not the end of the world. We have previously reviewed the car and minivan version of this tire, the Michelin Premier A/S, and were very impressed with the tire's performance on wet roads, and we found that the Michelin Premier LTX has the same impressive features and performance.
Keep reading this Michelin Premier LTX article to see if these tires will be a good fit for your driving style and needs.
Feb 15 2020 update: If you are reading all of our posts in alphabetical order, you might be thinking 'didn't I just read another michelin tire review?' And you'd be right. This is for the OLD Michelin Premier LTX. If you're buying used, it's worth a read. But if you're getting a new set of wheels, be sure to hop on over to our Michelin LTX MS2 review.
Quick Overview
The Michelin Premier LTX is an all season tire for trucks, vans SUVS and crossovers. It's a very popular tire, and we see this all over the place now that look for them. Once we reviewed them, we started to understand why. Here's a quick look at why these tires are so good, especially in the rain:
Michelin's EverGrip tech:

The tire treads are designed and laid out on the tire in such a way that even when the tire wears out over time (an inevitable fact of life), the tread maintains all the traction as if it were new.

High concentration of silica in the tire:

Silica as a tire additive functions to increase the grip of the tire, and also decreases rolling resistance. It also helps the tire stay more flexible in colder temperatures, giving you more grip in less than desirable conditions.

Large amounts of sunflower oil in the rubber:

The larger amounts of sunflower oil in the tire also help to keep it more flexible, especially in colder conditions. This gives the tire nearly the same traction on slick roads as it has on dry roads.
Michelin has been a trusted name of tire manufacturer for decades, and it's now wonder why. They're constantly trying to improve their engineering, including additives like silica and sunflower oil to give you a better tire, and a safer tire. Their commitment to safety and performance is unparalleled.
Dry Performance
For a day-to-day driving or highway driving tire, the Michelin Premier is a great tire.
The sidewall is tough and durable, which helps to prevent wear, but the tread of the tire is still slightly softer to grip the road even on rougher surfaces.
The tread is also designed in such a way so that it maintains the same traction and performance on the day you bought the tires as when the tread has been worn. This is thanks to Michelin's EverGrip technology. Even when worn for several thousand miles, the tires give you the same grip as if new.
The tires are responsive at higher speeds and when changing lanes. We found they also corner well, and overall the handling with these tires is responsive and comfortable.
Looking for tire reviews for the newer models that you can still buy?
Look, if uncle pull-tab want's to let you burn through the last 30% of his tire tread attempting to drift in a Wendy's parking lot, we fully support that. But If you're able to spring a little for an economical but new set of tires that can last for many years, read more tire reviews here and see how each of these models stack up to the competition.
Wet Performance
Just like its car/minivan compatible sister, the Premier LTX shines in wet, rainy conditions. This is due to several design features that Michelin has included with these tires: silica and sunflower oil content, and their EverGrip technology.
Expanding Rain Grooves
Michelin has designed the tire to contain rain grooves that actually expand when wet, providing greater grip and traction on slick road surfaces.
Tires wearing out over time is just a fact of life, and typically when the tire tread is worn down over time, you will lose traction. But, Michelin took this into account when designing the Premier, and constructed the tread so that as it wears over time, the grooves also widen, providing greater traction in wet conditions.
These widened grooves, paired with the expanding grooves allow this tire to excel on wet roads, and prevent hydroplaning effectively.
Traction Boosting Rubber
In addition, the tread rubber contains a great concentration of silica than many other tires, which helps the rubber in tires grip in all conditions, especially when wet, and prevents hydroplaning. The rubber also contains higher than normal amounts of sunflower oil. As you probably guessed, adding sunflower oil to rubber keeps it more flexible. So, these tires with higher amounts of it are more flexible, especially in colder temperatures (like when it's rainy or snow). The flexible rubber grips better, so Michelin LTX stops much shorter than most other tires in the rain, making this a great, safe tire.
Snow & Ice Performance
Like most all-season tires, the Michelin Premier LTX is not designed for snowy and icy conditions and as usual, we recommend picking up a set of winter tires if you live in an area with heavy snowfalls.
That being said, the Premier LTX does hold its own in light winter conditions. The tread is designed to perform optimally in wet roads, but doesn't quite provide the same performance in icy conditions.
However, has manufactured this tire with a greater concentration of sunflower oil in the rubber of the tire tread. This allows the rubber to maintain a more flexible and soft profile in colder conditions, allowing the tires to grip the road even in cold winter conditions.
The design of the tread, as well as the placement of the sipes do translate some of the wet performance to light snow and slush. Again, this tire is no replacement for a winter tire, but if you find yourself in some light snow, or slushy conditions, you will still likely be able to handle and stop confidently.
Noise & Comfort
The Michelin LTX provides a smooth and comfortable ride. The higher amounts of silica and sunflower oil of the rubber provide a more impact-absorbing tire tread than some other tires. This allows the tire to absorb many minor bumps that you encounter on the road, so that your drive is nice and steady and even.
While the Michelin Premier A/S was a very quiet tire, we did find a little more noise in the LTX version of this tire. That being said, the hum from the tires making contact with the road isn't really noticeable until you're driving around 75mph or faster.
Most tires to have some noise around this speed is pretty normal, unless you're paying for much more expensive and specialized tires. Overall, we found this tire is more quiet and comfortable than most OE tires, and compared to its more affordable cousin the Defender, it's like riding on a cloud.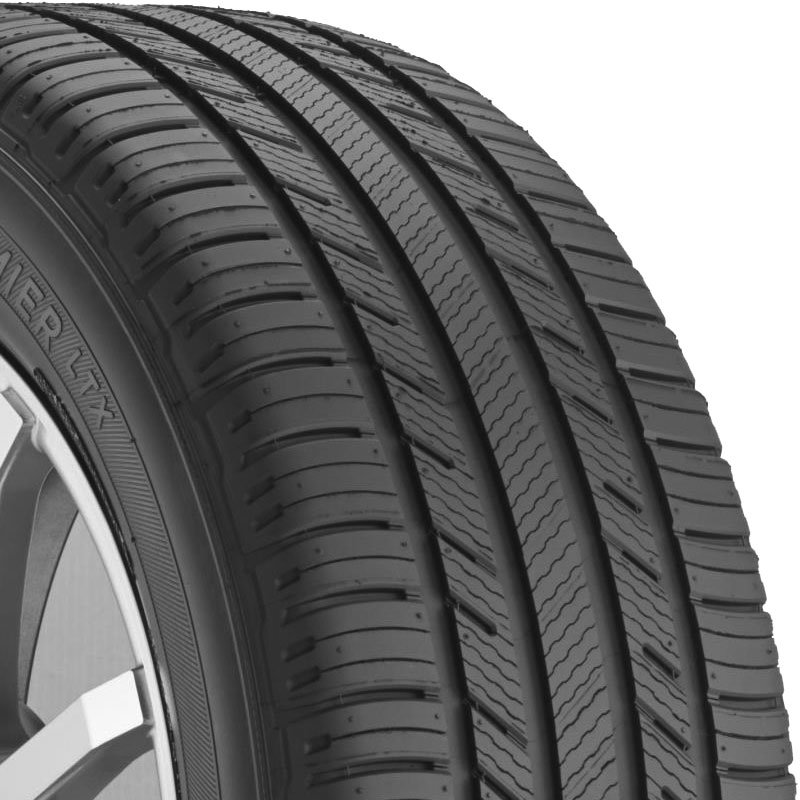 Treadlife & Warranty
While the A/S would provide around 40,000-80,000 miles, for the Premier, we'd be quite impressed if you got that far. While these tires don't wear incredibly fast, you won't likely get you as far as the car and minivan version of the tires.
How quickly your tires wear is due to a combination of things like what roads you are driving on, how often, how fast you drive, how aggressively you brake, and what you're hauling and towing. We would say to expect to get around 30,000-50,000 miles on these tires, again depending on your driving habits.
Keeping your tires properly balanced will also help with the treadwear and is the best way to maintain and extend the life of your tires, It will also help to reduce any noise and vibrations from the tires.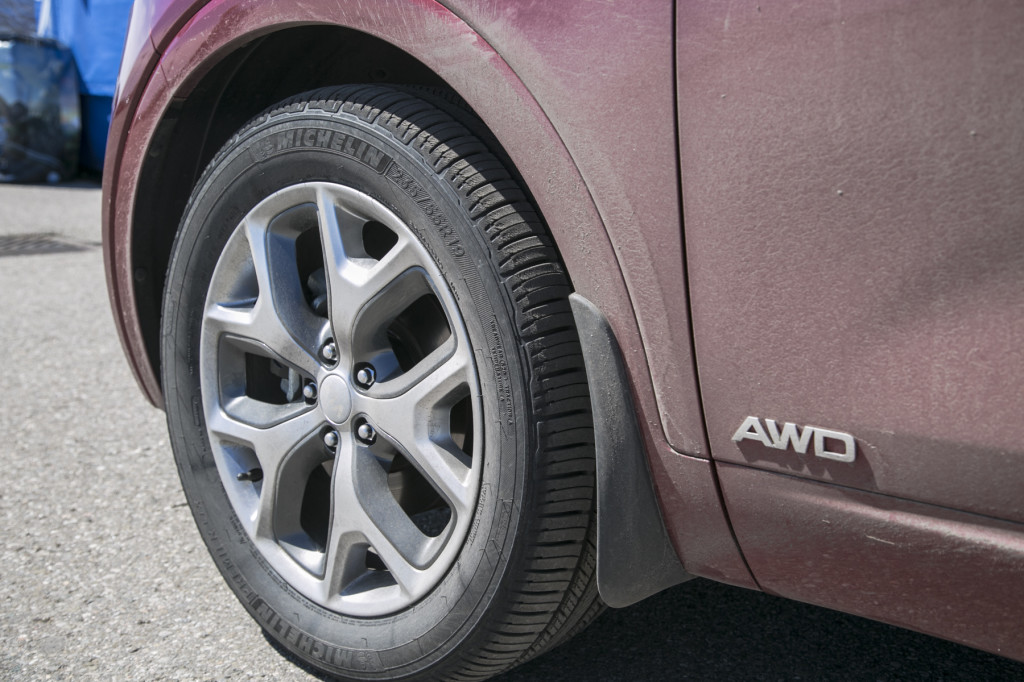 Compatibility
The LTX of the LTX indicates that this all-season tire is designed for light trucks and SUVs. When purchasing tires, it's very important to know the exact dimensions necessary for your vehicle. Or, you can visit a site like TireBuyer or even Amazon that allows you to input your vehicle's details and choose the proper tire size for you. Then you can have the tires shipped to a rusted installer or straight to your door. When buying tires, you will need to know your vehicle's make, model, year and even trim, since each of those details can affect proper fitment of your tires. This is quite a popular all-season tire so we expect you'll be able to find a tire that fits your truck or SUV.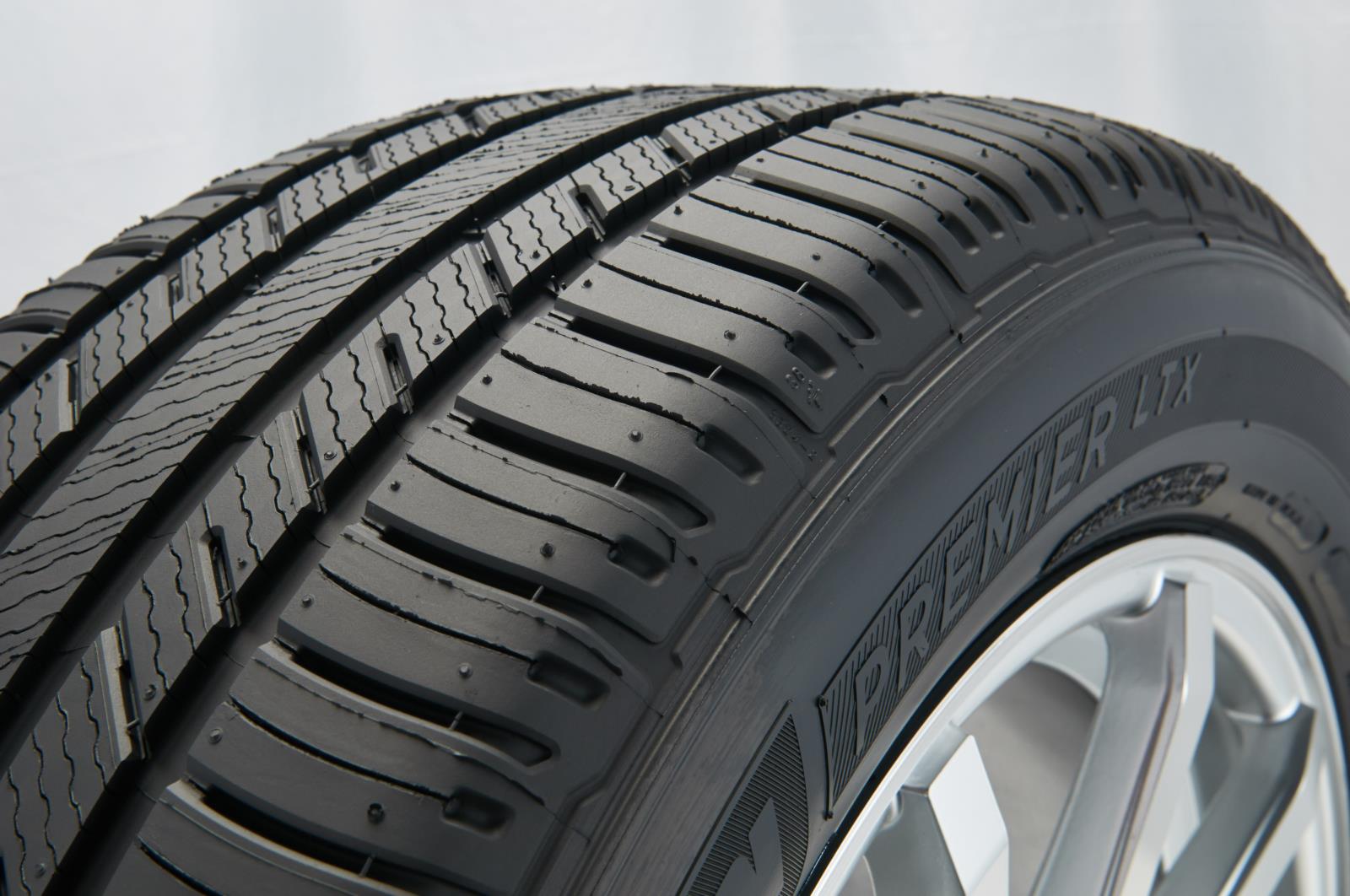 Final Word on the Michelin Premier LTX
All said and done, the Premier LTX is an impressive all-season tire for light trucks and SUVS. This tire provides you with a smooth and comfortable ride, with road noise only becoming very noticeable at high speeds.
This all-season tire is not designed for snow and ice, and is no replacement for a winter tire. That being said, in light snowfalls and slushy conditions, the tire performs well. On icy roads, the tire maintains a softer profile but doesn't provide good traction and braking. Because of the way the tread wears over time, the traction is maintained throughout the life of this tire.
Where the Michelin LTX shines is in rainy and wet conditions. The tread design, sipe placement and widening grooves provide excellent grip on wet, slick roads. The tread does wear a little quicker than we would like, but for a safe and comfortable all-season tire with exceptional performance on wet roads, the Michelin Premier LTX is a great choice.
Did this article help you choose a set of tires for your vehicle? Do you own these tires already? Let us know your questions or comments below, we love hearing from our readers!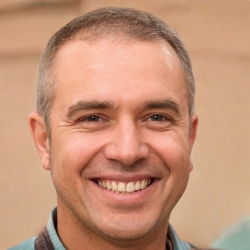 Latest posts by James Kennedy
(see all)