Husky is a trusted brand of truck accessories, and a Husky truck tool box is a great addition to your rig. While Husky is somewhat better known for smaller accessories like liners and mud flaps, they've also put together a few great models of tool boxes. Husky currently has two models available. In this list of reviews, we're going take an in depth look at these two different tool boxes: a crossover and a side-mount. Keep reading to see if one of these models is the one for you.
Don't have time to read every last detail? Check out this nifty comparison chart we put together. Be sure to also check out our list of the best truck tool boxes of 2017 where we compare all the most popular brands. Read on if you want to dive into the details like we did.
Husky Low Profile Crossover Box
Husky Side-Mounted Box
Mounts across your truck's bed
Mounts on side rails of your truck's bed
70" long
48" long
Fits Full Size Trucks
Fits Full Size & Some Mid Size Trucks
Black powder coat finish
Black powder coat finish
or
Shiny metallic aluminum finish
Two locks
Single lock
Pros: Lots of storage, durable, heavy duty
Pros: Uses empty space above wheel wells,
Cons: May have to get in and out of truck to access tools, takes up space in bed
Cons: Not the biggest storage space, can't use canopy or tonneau cover
Check Latest Price Online
Check Latest Price Online
Low Profile Crossover Husky Tool Box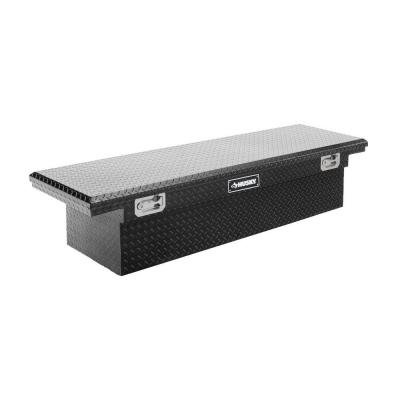 Quick Glance
Fits full-size trucks
Sleek Black finish
Low-profile
Single Lid Crossover Style
Weatherproof
Style & Organization
This model is the most common crossover style, with a single lid. The box rests on top of the bed rails and hangs down into the bed.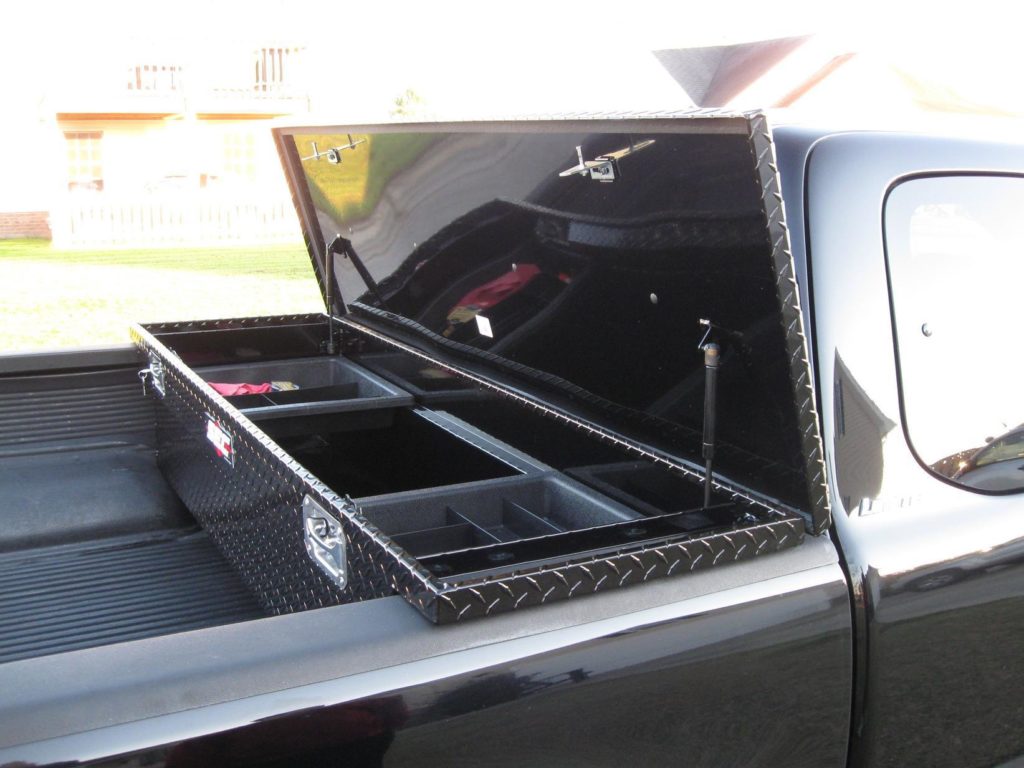 The single lid doesn't provide quite as easy access as a gullwing or double lid box, but you won't really notice if you organize your tools to your liking. You may need to hop into the bed to do any sort of digging or searching or for heavier tools. The tool box includes some internal shelving and organization trays to help keep your tools and materials free of clutter.
Materials & Finish
This Husky truck toolbox is manufactured from diamond plate aluminum. The aluminum is commercial grade and gauge, providing a strong and sturdy housing for your tools. Aluminum is a great material for truck bed boxes for a few reasons. It is lightweight while still maintaining impressive strength. It's not quite as strong and resilient as stainless steel, but it is much lighter and more affordable.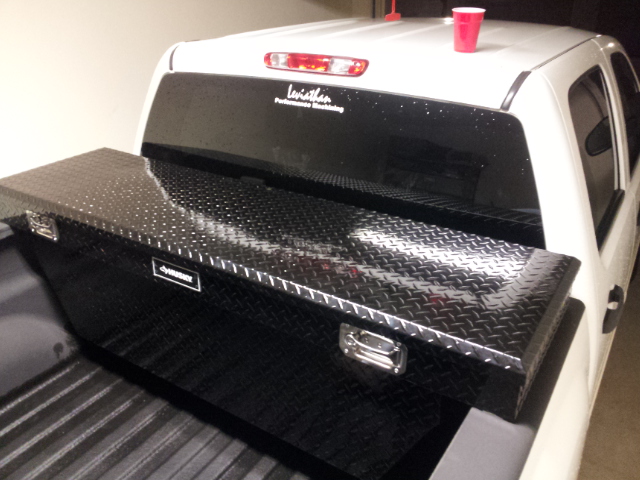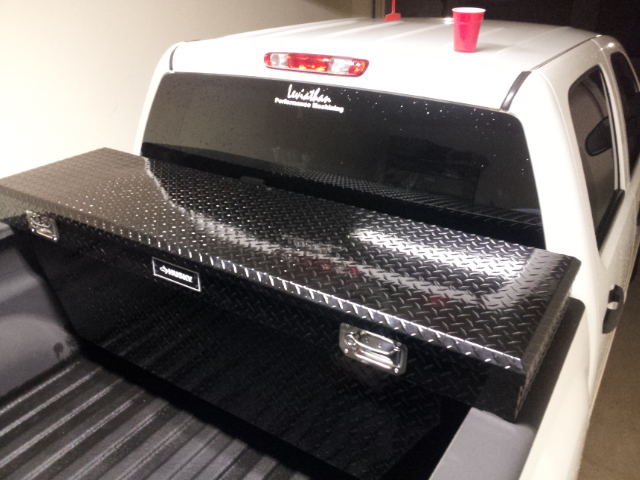 This husky toolbox is covered in a sleek black powder coat finish. Because aluminum is corrosion resistant, the finish is purely aesthetic – but it sure does look good. The handles are made of sturdy stainless steel which will help prevent any possible bending.
Security & Weatherproofing
Two double cylinder deadbolt locks (the same style of deadbolt you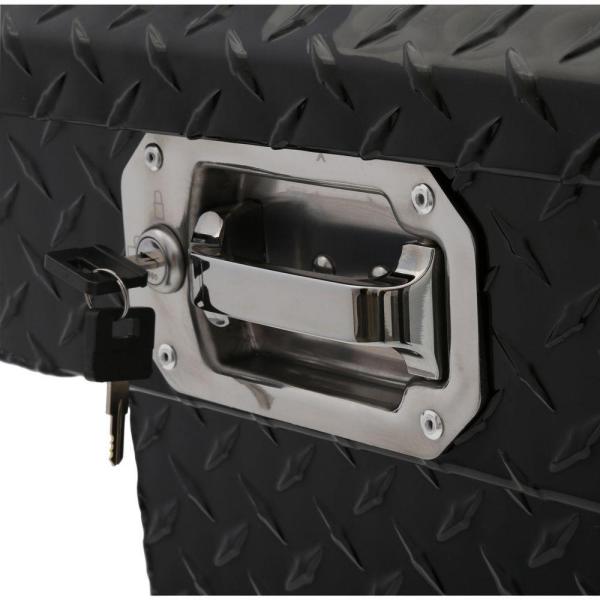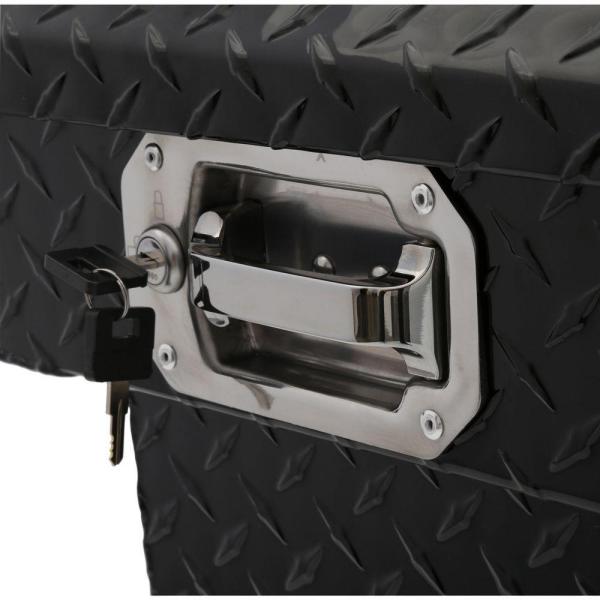 would see on houses) keep your tools safe from theft. The locks are mounted in latches on either side of the central handle. Having two locks is great, since in the unlikely case someone was to try break into your box, it will take twice the amount of time.
Two keys are included with purchase which is really convenient. It also features automotive grade weather-stripping to seal out water and dust keeping your tools dry and clean.
Measurements & Installation
So, will the crossover Husky truck tool box actually fit your truck? This Husky crossover is 70 inches wide. This is a tool box for full-sized trucks like Sierras, Tundras, Rams and Silverados. Smaller trucks may not be able to accommodate this box. The box is 16 inches in height (meaning it will hang down into the bed 16 inches), and a depth of 21.25 inches. This means you should have at least 21.25 inches between the bulkhead of your truck and the wheel wells to ensure enough space for this box in your truck bed.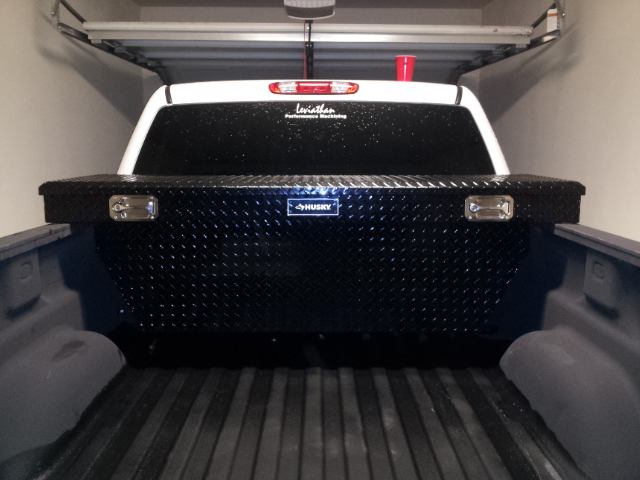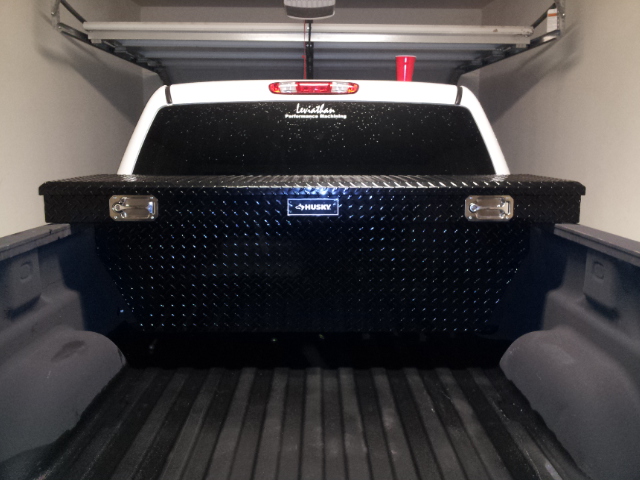 It weighs 58 pounds, which is fairly light for these boxes, thanks to the aluminum construction. Most of this box's storage is in the bed of the truck, and the lid only extends a a couple inches above your bed rails, keeping a low profile and maintaining good vision through the rear window. Installing is easy, as you just use a simple J-hook to bolt the floor of the extended edge to the bed rails.
Recommendations
This Husky box is a great companion for most standard pickup trucks to keep your tools safe and sound. It is constructed from diamond plate aluminum and has a sleek-looking black powder coat finish. Because aluminum is rust-resistant and corrosion free, the powder coat finish is purely aesthetic but it sure does look good. The double cylinder deadbolts keep your tools locked up tight, and the weather sealing keeps them dry and clean. In all this is a great affordable aluminum toolbox for a full sized truck.
One of the Best Truck Toolboxes
This particular model was nominated in our roundup of the best truck toolboxes that money can buy. Check it out here to learn more about why we liked this model so much.
Side Mounted Tool Box

Quick Glance
48 inches long – fits many trucks
Side-mounted for easy access
Black or shiny aluminum
Weatherproof
Style & Organization
Next up is a Husky side-mounted model, unlike the crossover model we featured above. Side-mounted models are great for those that need to get in and out of their box frequently throughout the day. Because it is
mounted on the side of the bed rail, you can quickly access the box from the side of your truck. It's also great for those that hate to get in and out of their truck bed when needing to get at the tools. You can also mount one on each side, for added storage, or in tandem with a crossover model (if you have a large enough bed). There are no shelves or internal organization shelves so you will have to keep the box as organized as possible yourself.
Materials & Finish
This side-mounted Husky toolbox is also made of commercial grade aluminum, in a diamond plate style. Aluminum is a great material for these truck toolboxes since it is lightweight, but still very strong. It is also corrosion resistant so you don't have to worry about it rusting out.
The handle of the lid is made of stainless steel, to avoid any bending or damage. This version is available in two finishes: black and shiny metallic. The black powder coat finish looks great, but could get scratched up. The shiny aluminum finish looks great too – it really just depends on your preference and the other accessories of your truck. The lid of the tool box is filled with a patented foam, that adds strength and durability while still maintaining its light weight.
Security & Weatherproofing
The side-mounted version has the same double cylinder deadbolt lock as the crossover model. However, there is only a single lock. Regardless, your tools should be safe and sound locked up in the tool box. Husky's automotive weather stripping keeps your tools dry and free of dirt while locked up tight.
Measurements & Installation
Most side mounted boxes like this Husky truck toolbox are intended to be mounted above the wheel wells, so you'll want to make sure your truck can accommodate this box. It has a total height of 12.5 inches, but it hangs down a few inches less, so it should fit almost every full size truck, and most other mid sizes.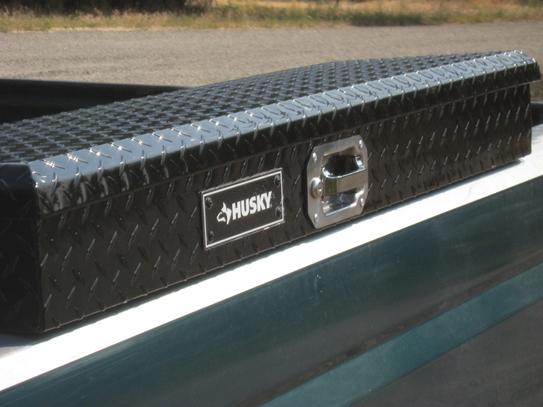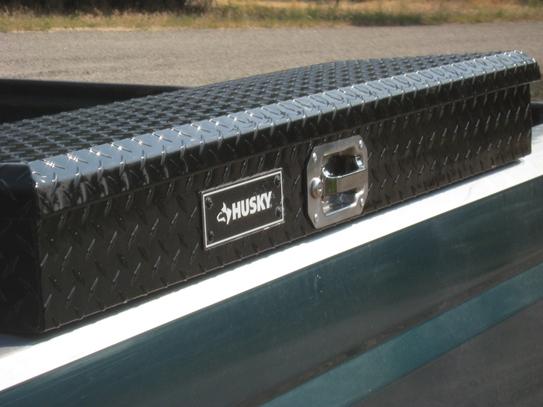 It's 48 inches long, so you can actually use it in tandem with a crossover model with lots of space available. The top of the box rests on the bed rail and can be bolted directly to the bed rail. It comes with two mounting legs that support the other end of the box in the case that it doesn't sit on your wheel wells.


Recommendations
This side-mounted Husky model is another great affordable option for those needing some storage space for their truck. The aluminum is strong but light weight, and having two options of color in a black powder coat or shiny aluminum will make sure your truck is not just practical but also looking great. Side-mounted boxes are great for easy access to your tools. You can use this side-mounted box with a crossover box, or mount a second one on the other side of your truck bed for extra storage. The lock and weather stripping keeps your tools safe and clean. This Husky truck tool box is a great affordable option if you're looking for an aluminum side-mounted truck bed tool box.
Did this article help you choose a Husky for yourself? Post below if you have any questions or feedback!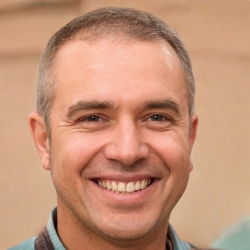 Latest posts by James Kennedy
(see all)