Our Calcutta Cooler Review: Impressed to Say the Least! (2020)
The premium roto-molded cooler industry is booming in a big way. Once people saw their friends' new YETI or RTIC, they couldn't wait to have one of their own. Once these businesses succeeded, various other entrepreneurs figured they'd get in on the action with companies like Pelican and Orion, and bigger brands like Coleman started producing their own versions of a roto-molded cooler.
But when YETIs burst on the scene with a premium, high price point product, many people didn't see the point in paying for, which opened up the door for smaller companies like RTIC to undercut them with a cheaper product (in both price and quality). But once the dust settled on the lawsuit between the companies regarding their appearance and branding, some very smart companies seemed to learn from that and say, "why don't we just make a high quality product that's also affordable?"
Enter Calcutta Coolers…
Calcutta Outdoors is a company based in Florida that – while they started out small – has stepped up to produce a wide variety of premium outdoor products, from sunglasses to coolers and of course, fishing equipment.
Calcutta, which is also a word for betting on a tournament or or competition such as in a fishing competition, sent us one of their roto-molded coolers to see how it stacks up against the big guys, and if you should either hedge your bets or put all your money on them!
Overview of Calcutta Coolers
When we mention premium rotomolded coolers, you likely know what we're talking about. Typically they have a thin, durable plastic coating around some thick (often ~2″ thick) foam with other high-end features which we'll get into down below. Rotomolding (otherwise known as rotational molding) is a technique by which the foam of these coolers is given a perfectly even and consistent coating of hard plastic. This means the components of your cooler have no seams to cause leaks, and a perfectly sealed internal foam environment. What you're left with is an eye-catching cooler with superior ice retention – up to 10 days in some cases.
Calcutta carries coolers in the standard sizes we typically see (sizes in Litres and Quarts): 20L/21q, 35L/37q, 55L/58q, 75L/79q, 100L/132q. This review focuses on the 55L, a mid range size most people opt for because of its versatility. Calcutta makes their hard coolers in 3 coolers – white, gray and tan – and while it's not as many colours as some other brands, it's a sort of "function over form" approach. These lighter colours reflect light and don't trap as much heat, so that's an intentional design choice rather than focus on appearances too much.
Calcutta 55L Cooler Review
So let's dive in a little deeper into how a Calcutta Cooler actually performed when we put it to the test!!
Ice Retention
You'll probably see a lot of other companies advertise that their coolers will give you "up to 10 days" of ice life.. The unfortunate truth is that this is really a perfect scenario kind of example. If you use a bag of ice to pre-cool your cooler, use a lot of ice, and keep it closed while stored somewhere pretty cool, I almost expect it would last longer than 10 days in this cooler. But, you and I both know that's not how we use our coolers. The lid opens and closes frequently, you use them in the hot sun, etc. etc. So, we figured the best way to test the ice performance is to just use it on a regular day.
We put some food, some drinks and a bunch of cubed ice in the cooler, and headed out camping for the long weekend. Without draining out any melt, and not taking any conscious efforts to treat the cooler any different as we would any other cooler – leaving it in the sun, taking it on the boat, opening and closing the lid – we still had a good amount of ice left after the whole 3 days. Yes, it melted, but this was still far and away much better than our friend's Coleman cooler he brought along, which didn't last past the first night.
Design
Where Calcutta really stepped up their game compared to some other coolers out there is the approach they took to adding great features, and their attention to detail.
The rubber T handles are thick and durable, and attached to the cooler by a single steel screw. Pulling down on the rubber stretches it just enough to pull it out from the notch and open the lid, but it's such thick rubber it doesn't make you worry something's going to break or permanently stretch.
The drain is well designed, with a built-in catch system – the little things, you know? And, mounted about 12″ higher up the side of the cooler is an LED light that illuminates the cooler so you can see in the dark! Great for early mornings grabbing bait, or late nights grabbing beers! It screws in and out to easily change the battery, and the button is firm enough that I wasn't worried about hitting it by accident.
Some companies used foam for their handles, but Calcutta opted for the same rubber as their T-handles and thick marine-grade ropes which are very comfortable and durable. The coolers sits on elevated feet that are non-slip.
On either corner of the cooler is a loop through the lid and body you can lock the cooler to keep wildlife – or other campers – out of your stuff. And, the 21″ measure on the bottom of the lid is great for a quick measure of your catch! Speaking of the lid, the freezer-style rubber gasket provides a tight, leak-proof seal when closed.
The lid is thick and durable – honestly, I've already stood on it a few times – which is another great reason it makes a great fishing cooler. It also comes with a bait tray – which also works great for regular use to just keep some of your things out of the ice and dry, or for some more organization.
The last thing we wanted to touch on was an often overlooked feature – the way the lid is attached to the body, in this case with a rust-proof stainless steel hinge pin. This choice made by Calcutta means you can be confident your cooler will last a long, long time and won't start to fall apart!
As you can see, there is a lot of great features and you can tell that the design team really put a lot of thought into this cooler. And, honestly, we loved using it. There is, however, a single point of concern that we need to point it. Calcutta coolers are heavy. Now, before you get worried, it's important to note that ALL rotomolded coolers are heavy. It's what you get when you take 2″ of foam and encase it in that much plastic, the steel components, the handles, etc. etc. And then, you fill it with ice or food.
How heavy is it? Well, the closest comparable size YETI makes: a 65 quart / 61 liter cooler, compared to Calcutta's 58 quart / 55 liter weighs the same when empty: 29lbs. It's also nearly $200 cheaper, so that's just the kind of trade-off you get and a decision you'll have to make for yourself. Overall, a little heavier cooler isn't a big deal for most folks, but it's good to know what you're getting into. 55L is also a large enough size that it could be awkward or difficult for some folks to maneuver. The oversized handles are great, but you'll still be turning the cooler sideways to get it through doors or smaller spaces which can be a little awkward – especially when full of food, ice or fish!
Other than that, the cooler crosses off on our list all the other things we look for when purchasing a rotomolded cooler – and honestly we had to scribble a few more things to the bottom of the list like an LED light and included bait tray!
Other Cooler Reviews
Calcutta was just one of many coolers that we reviewed. Check out the reviews here to see how they hold up against other popular rotomolded models.
Final Verdict
Overall, if you're looking at getting your hands on a high end, rotomolded cooler, Calcutta is definitely one you'll need to consider. The LED light, the ruler, the durability, the premium materials used in the handles, latches and gasket.. the list goes on for the reasons we love this cooler. While the weight is a little heavier than we expected, the price is right and the ice performance is superb, which is really what most folks care about the most. This would make a great cooler for someone looking for a versatile cooler to use for fishing, camping, the beach and more.=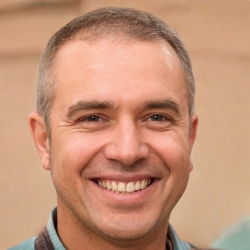 Latest posts by James Kennedy
(see all)