The Shedheads Cooler Reviews Roundup (2022)
Introduction
Coolers have always been an essential part of so many activities: camping, tailgating, hunting, fishing, family reunions and hitting the beach. And you may not be surprised to know that the cooler has evolved over the last couple years. These newer roto-molded coolers now dominate the market, sparked by the popularity of YETI and RTIC, then followed by many others. At the end of the day, you are here because you need a cooler that's going to fit your needs – be it one that is soft and portable, keeps ice for 7 days while you're fishing, or just has wheels and a bottle opener for your trips to the beach. Regardless of your needs, we've separated out the best coolers of 2020, with their biggest strengths highlighted for you to choose from.

What to Expect from this Article
We've been reviewing coolers for years now, and so we know all the little things to look for by now, and answers to your burning questions. How much ice life do you really need? What's the best cooler for the money? What sort of price range should you expect? Do you really need a bear proof cooler, or just something with cup holders and bottle openers? Which one has the best ice retention? What small piece on the hinge of the lid is going to quickly wear out and render your new ice chest useless? Or even, what's the difference between an ice chest and a cooler? Well, that one's easy, they're just interchangeable terms. These are all questions we will answer, and things we scrutinize every cooler for. We aim to find you the top products in every category, size, price and brand name to ensure you find the best cooler for the money.
How We Reviewed the Top Coolers
It's quite easy really, and it rhymes too – use, and abuse. We take our coolers out in the field and put them to the test. We watch how long the ice lasts in an ice retention test, we throw them in the back of the truck, on the boat and in the sand and see how they hold up during actual use. This might sound silly but often we will stand on them or throw them out of the back of the truck – because we know these are all things that could (or will) happen to them at some point in their lifetime. Sometimes we'll let the kids jump around on them too to make sure they are as durable as they claim to be – the real test. All in the pursuit of finding you a cooler that's going to last.
The Big Cooler Comparison: The Top Picks of 2022
It's time to get into our 2021 cooler reviews. We've chosen the top products from the best brands and separated them out into the use they're most suited for, making it easy for you to find the right one. Enjoy!
Best RotoMolded Cooler:
YETI Tundra 65 qt
10 days of ice life

Bear resistant construction

Military grade rope and rubber

Fits 39 cans with ice

Overall best performance of hard coolers

Many other size options

Respected brand, superior quality
YETI Coolers Reviews
YETI should be the first name you see, think of, and consider when shopping for a new cooler. They've been confidently manufacturing amazing rotomolded ice chests for years now, and they have yet to be dethroned. The Tundra 65 specifically is one of their most popular and best-selling products. It's arguably the most versatile size of cooler, making it large enough for long periods out and about while camping, or beaching, but still small enough to be of use on the boat or tailgate. YETI's have proven themselves over and over to be the best cooler you can possibly buy, with the best insulation on the market, and we don't see it changing any time soon. Military grade materials, superior insulation and countless hours of research and development have gone into these coolers. The only downside – you pay a little more for this quality. If you want to learn more about YETI, and see more reviews of their products, check out our full YETI cooler review.
Best Wheeled Cooler:
Pelican Elite 45qt
2″ polyurethane foam

Amazing ice retention – up to 10 days

Heavy-duty wheels and tow handle

Stainless steel bottle opener

True 45 qt interior capacity

Built-in cup holders

Ruler on lid – cm and inches

Made in USA

Lifelong warranty
Pelican Coolers Review
Although newer roto-molded coolers are extremely durable and great at keeping ice, they are extremely heavy. Thankfully you can grab a wheeled cooler like this Pelican, which lets you tow it around rather than carry all 35lbs of it (not including your bounty) in your arms. The 2″ thick high density foam insulation can give you a minimum of 5 days of ice, up to 10 days, which is one of the best we've seen. Pelican offers a lifetime limited warranty as well should there be any manufacturing issues. The wheels are surprisingly heavy duty, and will have you tearing up any terrain – even if you take it to a sandy beach. This is really the best cooler for the money you can get that has wheels for this reason. These new rotomolded coolers are deceivingly heavy, and while the rope handles are great, you'll be thanking yourself for the wheels once it's filled to the top with your food, and ice to keep your drinks cold. The lid has four cup holders, and the lid can be locked to protect your things from wildlife, or other campers (yeah, it happens unfortunately). A great tip to improve the organization of your cooler is to get one or two of these kitchen pans to sit inside the lip of the cooler. Pelican also makes an 80qt wheeled cooler if you want something larger, but keep in mind it's much heavier. This is just one of the few products that Pelican offers, and if this specific one doesn't suit your needs, there are plenty of sizes and colors to choose from. If you want to learn more about them, you can read our full review of Pelican Coolers here.
Best Hunting & Fishing Cooler:
Grizzly 75qt
Up to 10 days of ice

IGBC Certified Bear Proof

Dry Ice Compatible

Grip or Slick Feet

Premium quality and materials

2″ pressure injected polyurethane foam

Integrated hinge can take a beating

30″ ruler on lid, folding cutting board divider

Full length drain channels with 2″ drain

Made in USA

Life time warranty
Grizzly Review
Grizzly coolers have all the features that you need in a hunting and fishing cooler: a heavy-duty and rugged design, a large capacity, bear-proof design, and up to 10 days of YETI-comparable ice retention thanks to their roto-molded design and two inches of foam insulation. Their grip feet will stay put in the back of your truck even on dirt roads, while the slip feet covers they provide make it easier to slide around if you'd prefer. The dry goods tray keeps your goods organized, and a embossed ruler on the lid is extremely handy for cleaning and prepping. Grizzly coolers are made in the USA, and offer a lifetime warranty protecting their products. Even if you're out in the bush for several days, or on the boat in the beating sun, your ice will stay frozen. So if you are having trouble finding quarry you don't have to worry about running out of ice, or food, since 75qt gives you lots of space – enough for 65 pounds of ice in fact. Plus, when you finally bag your target you've got lots of space to fit your prize. Of course, you also want something that just holds your food and drinks, and this cooler as no problem with that. It makes a great multi-use or day-use cooler as well. There are also many more sizes available too, so if you think 75qt is too big or too small, you've got options. All in all, this is the best cooler for hunting you can get your hands on. You can read more about Grizzly Coolers in our in-depth Grizzly cooler review.
Best Small Cooler:
K2 Coolers 20 qt
Versatile size for day trips, fishing, camping

Ice up to 5 days ice retention

Great for a road trip cooler

Thick polyurethane insulation

Protects your food better than a soft cooler

Several color options

Fits 18 cans of beer
K2 Full Review
Sometimes you don't need a big huge cooler, and just want something smaller for personal use for a day trip, beaching or ATVing. The K2 20qt is the best cooler for personal use making it our top pick for small cooler. Although it is a little heavier than a soft cooler, the insulation is thick enough to have ice last you up to 5 days. It also has an awesome padded shoulder strap that you just don't see from other brands in the 20 quarts size category. The strap leaves your hands free for whatever else you're bringing along: surfboard, folding chair or fishing rod. It can also fit about 18 cans, plus some ice packs, so there's plenty of room if you end up doing something with a friend. This is one of the best value 20qt ice boxes on the market. K2 doesn't focus on just compact coolers, they've got a complete lineup of affordable options that focus on ease of use and reliability. For more details about their models available, check out our K2 Coolers Review.
Best Value Cooler:
RTIC 45 qt

CHECK PRICE ONLINE
10 days of ice life

Bear resistant design

Freezer style lid gasket

Heavy duty T latches

Non-slip feet

Best balance of features and price

Other size options available

Great value option
RTIC Cooler Reviews
If you're looking for a roto-molded cooler that gives you incredible ice retention and heavy-duty build quality without the hefty price tag, the RTIC 45 qt is the one for you. RTIC has been on top of the industry for years, and makes YETI-comparable coolers with price ranges that aren't out of everyone's budgets. This ice chest is packed with features like marine-grade rope handles, rubber T latches and non-slip feet, 3″ insulation and a bear resistant lid. Size-wise, it fits about 36 cans, with ice, so it's got enough room for both drinks and food. If you're shopping for something a little larger you may also like the RTIC 65 which adds another 20qt of capacity so you can pack a little heavier. Of course, there's a 20qt model if you want a smaller companion. Regardless, RTIC coolers are some of the best coolers on the market, and the price is right too making it the best value cooler you can buy. If you're interested in learning more about RTIC coolers, check out the rest of the RTIC line in our RTIC Coolers Review article.
Best Budget Choice:
Coleman Xtreme 5
Great Price for a Respected Brand

Perfect for day trips

Lid supports 250lbs – doubles as a seat!

Hard cooler with great build quality

Attached drain plug – can't lose it!

Versatile size

Affordable price tag
Coleman Ice Chest Reviews
Coleman is a name that's been synonymous with coolers for many years. Chances are, you've already owned a Coleman at some point in your life. The Xtreme 5 is the best cooler for those shopping for performance on a tight budget. You won't get quite the same kind of ice than any other cooler on the list, but you also won't find any that compare to this price. It's a great ice chest for a day trip or picnic, but past that and you'll probably be unsatisfied. The lid is sturdy, it's not too heavy to get in and out of the car, and has a nice attached drain plug, but aside from that, it's pretty no-frills for a modern ice chest. We recommend that you also check out our complete Coleman review if you want to explore some of the other models that they make.
Best Camping Cooler:
ORCA 35 qt
Great ice retention, up to 10 days!

All the features of YETI, plus some

Auto-on LED light for night time rummaging

Cargo net attachment for quick-access storage

Durable, roto-molded build quality

Lifetime warranty – can't beat it

Heavy duty lid latches
ORCA Cooler Reviews
ORCA coolers have been favourites of ours for some time now. Your friends will be blown away by the technology included in this cooler – from the interior lighting to the thick walls of insulation that are keeping their beer bottles cold all day and night. Because of all the same features that YETI coolers have – the rubber latches, feed, thick-walled insulation and ice retention – plus the LED lighting, cargo net and extendable handles.. we could go on? ORCA makes amazing camping coolers and has been for many years. Their high performance ice chests are comparable to the other top rotomolded products on the market and keep everything in your cooler ice cold. Depending on how many people you are bringing, and how long you'll be staying on your camping trip, you'll want to potentially consider a larger ice chest, but for a couple nights, this is an awesome pick at a good price. THey're not aClick here if you want to check out more sizes and the full review of Orca coolers.
Best Soft Coolers:
Polar Bear
Lightweight and portable

Exterior: Tear-proof 1000 denier vinyl

Interior: TPU Double coated nylon

Up to 36 hours of ice

Comfortable shoulder strap

Great price point

Lifetime warranty
Polar Bear Soft Coolers Review
In the age of large, heavy ice chests, sometimes a lightweight, soft cooler is all you need. Polar Bear soft coolers are the absolute best you can get your hands on (in our opinion). Many people are hesitant to purchase a soft cooler because they aren't as durable as hard coolers, but Polar Bears are made with a tear-proof 1000-denier nylon exterior and a durable inner lining made of double coated nylon. Both are extremely tough, and they protect an impressive open-cell foam insulation. Having a flexible soft container is awesome to shove into a packed car or fold up when it's empty, or even at home when not in use – a feature often overlooked when purchasing a larger traditional cooler. Polar Bears are all backed by a lifetime warranty as well – excluding normal wear and tear. This is a soft cooler that will keep your food and drinks cold, without sacrificing on portability or storage space. Polar Bear makes a 6, 12 and 24 pack size, as well as a new backpack model. Read our full Polar Bear Review to get the low-down on everything this brand has to offer and their full lineup of soft coolers.
Best Kayaking and Marine Cooler
Orion 25 qt
2″ insulation – including lid

5 days (or more) of ice

Build-in bottle openers

Divider & cutting board

Non-slip rubber lid pad

Life-time warranty

Made in the USA
Orion Cooler Reviews
Orion ice chests have somewhat flown under the radar of the roto-molded cooler movement. But, they are some of the best coolers you can get. Orion coolers are actually made by Jackson Kayak, a major producer of kayaks and canoes. They use their expertise in manufacturing to make impressively durable and quality coolers. Their insulation is at least 2″ thick in every wall and the lid of the cooler – unlike other brands whose lids are often thinner than the walls which is where the heat can seep in. As a result, ice will last you up to 7 days if you're diligent with keeping the lid closed throughout. It's got so many features that make it great for kayaking, fishing and other activities. The non-stick rubber lid pad, built-in bottle openers, low-profile aluminum latches, included divider/cutting board are just a few. Plus, it has an aluminum track system, which can be used to mount YakAttack kayak fishing accessories. The only downside we can find is that they are a little on the pricey side. BUT, Orion also provides a life-time warranty, and are made in the USA. There is also a 65qt and 85qt model available if the 25qt won't suit your needs, but it's the best size for most kayaks. If you want to learn more about these coolers check out our full review of Polar Bear coolers.
Best Cheap Cooler:
Engel Cooler/Dry Box 19qt
Virtually indestructible

Lightweight and convenient

Bait tray included

Cheap day-use cooler

Good storage capacity

Injection molded with polystyrene insulation

Easy to clean

Very affordable price
Engel Ice Chest Reviews
On our list for the best cheap cooler you can buy is this Engel Coolers Dry Box, and as you can imagine, it's due to the price tags you usually find attached to these. This is a 19qt model, but they make a few different sizes. Despite the affordable cost, this ice chest provides a decent amount of functionality with useful dimensions. In order to make it a better price, Engel skimped a little on certain features you would be getting with some of the other coolers on the list. For example, the polystyrene insulation doesn't hold ice nearly as well as any rotomolded cooler. But, you get what you pay for. This will certainly be one of those products that serves its purpose for you, and saves a good amount of money. It's also a useful size with a shoulder strap for portability. You may want to also check out Engel's rotomolded coolers which you can read about the brand in our review of Engel coolers. The Engel 65 qt cooler is one to consider as great alternative to a YETI cooler, and it performs better than their traditional ice chests. But, if you're just looking to save some money, this ice chest is one of the cheapest coolers on the market.
Best Rotomolded Cooler for the Money:
Bison 25 qt Cooler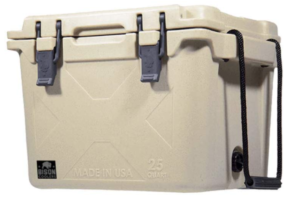 Heavy-duty rotomolded cooler

7+ days of ice life

Easy to clean

Easy fold-and-latch opening

Rugged rope and rubber handles

Thick insulation

Unique latch handles
Our Review of Bison Coolers
Bison isn't a name you hear as often in the cooler industry, but it's not because their products aren't up to par with the others, they're just a bit of an underdog in that they're a smaller company. Formerly known as Brute, the company is a small, family-owned and operated business, they've got an incredibly loyal fanbase and customers due to their attention to detail and quality. They produce great quality rotomolded coolers, and large waterproof soft coolers, which you can read about in our full review of Bison Coolers, but the combination of size, features and performance makes them the best cooler for the money. The 25 qt specifically is an awesome mix of features and performance in a useful size. They moved away from the rubber T-latches to a more traditional latch which we like. It's great for lunches, day trips and any other situation you find yourself in, and at a great price, making it the best cooler for the money.
Great All-Around Cooler:
Calcutta 56L
Heavy duty rubber components

Up to 10 days of ice retention

360 degree freezer gasket

Internal LED light for dark access

Built-in ruler, included bait tray

Affordable price range

Top pick for budget-minded folks

Durable and sturdy manufacturing
Full Review of Calcutta Coolers
Another newer company to the scene of rotomolded coolers is Calcutta. This badass brand from Florida is a fishing-focused outdoors brand that produces premium gear for the everyday man or woman. These top rated coolers have a solid design with lots of great features like the included bait tray, LED light, durable rubber handles and latches and more. The cooler is extremely tough, and has all the features you'd expect from a YETI competitor with some oft he best ice retention you can get. Plus, the price speaks for itself. Our only qualm – it's a large cooler and therefore a little on the heavier side, but only marginally. The included bait tray and built-in 21″ ruler makes this an excellent marine cooler as well. The cooler has a great balance of great features, excellent This is a great versatile product for a fisher, hunter, camper and more. If you're going to spend your money on a bigger, more expensive model like a YETI, you could argue this is a better use of your money, considering the price difference. You can read our full review of Calcutta Coolers here.
Best Cooler for Family Outings:
Igloo Trailmate
Oversized, never flat wheels

Easy to hold, retractable pull handle

6 cup holders

2 bottle openers

Butler tray, food basket and dry storage compartment

Stainless steel rust-proof components

Garden hose compatible drain plug
Igloo Cooler Reviews
Like Coleman, the other coolers name you may always associate with coolers is Igloo. And, while Igloo manufacturers are number of different cooler models – which you can read about in our Igloo Review article – we've selected their Trailmate as the best cooler for a family gathering at the beach or park. This is such a great cooler for so many reasons. Of course, it keeps everything cool, which is what you want in a cooler, but it also has so many other great features too. For starter, just the mere fact that the wheels and the stainless steel bars elevate the cooler off of the ground is ingenious, keeping your things at less than room temperature simply because it's not making contact with the hot sand. The butler tray, food basket and multiple storage pockets keeps all your things organized, and the 6 cup holders is more than any other cooler on the list. You won't get the same ice retention as a YETI cooler, ice life is average with this cooler, but that's not why you're buying this one. This cooler will wheel everything you need on you next family adventure, so you have more time for conversations and time with your children. It makes family outings a breeze, and we know you'll love it.
Best Travel Cooler:
Monti Shasta
Perfect for travel, golfing, kayaking, fly fishing and more

Waterproof interior

Tall: fits 2 bottles of wine on top of 12 cans, or 24 cans

Stuffs into its own sack

Fold to close, no zippers to break

Keeps cold for 12 hours

Made in USA
Monti Coolers Review
You may have had a pretty new soft cooler come across your newsfeeds lately. These ultra-portable soft coolers called Monti Coolers have developed what they are calling the world's most packable cooler. Their mindset is that the you're much more likely to use a cooler if it's easier to use. And because this cooler folds in on itself and takes the shape of any other bag, it's pretty easy to use. It was designed primarily for fly fishing, since fly fishers are often packing in everything they need just for the day, on foot and with lots of other gear. It's got about a 9L capacity, fitting 2 bottles of wine, 12 cans, or your lunches. It's got a great price, and for a uniquely designed cooler it gets our thumbs up.
Best Backpack Cooler:
OtterBox Trooper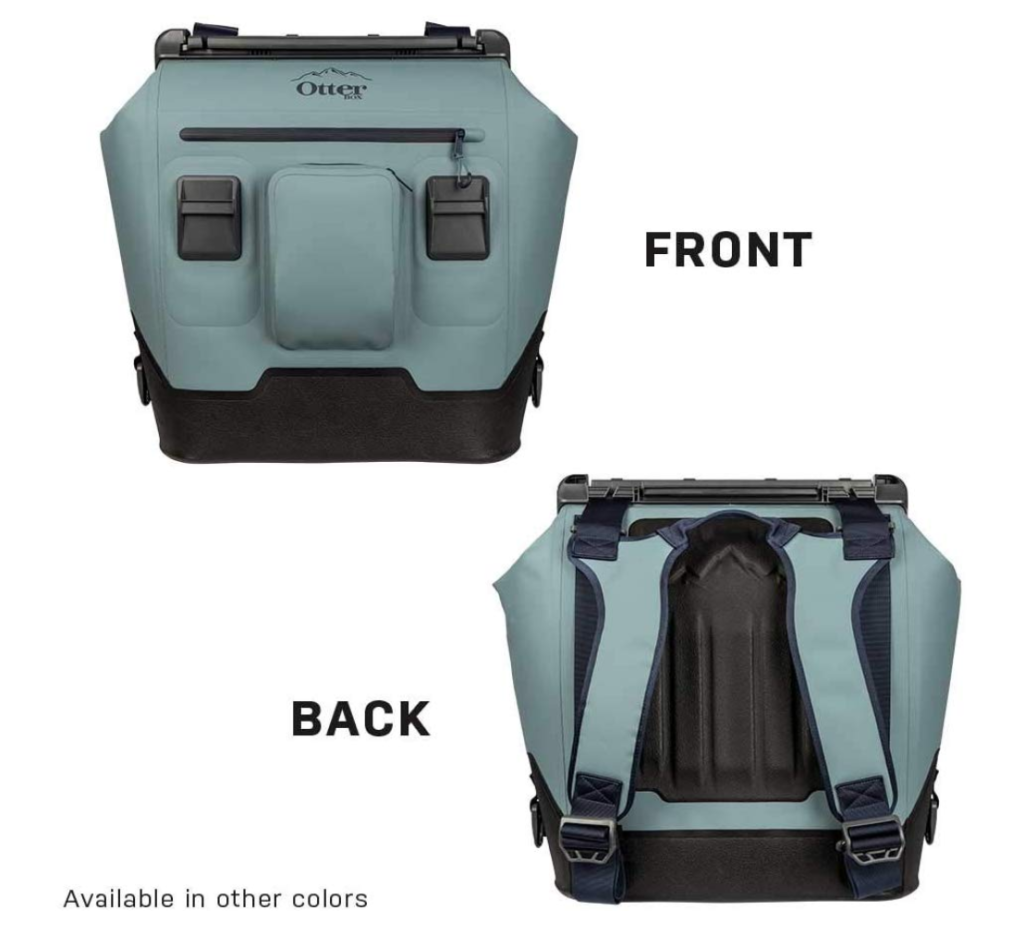 Ultra portable cooler

Durable TPU coated nylon exterior

Up to 3 days of ice (sometimes more)

Packed with features for many uses

Built-in bottle opener

Easy open, leakproof latch system

Comfortable shoulder straps

Brand you can trust
OtterBox Cooler Review
Backpack coolers are some of the must useful and functional types of cooler you can buy. Their primary selling point: the ultimate portability for a fishing trip, hunting trip, beach party or any other time you want your hands free to carry anything else from origin to destination. The OtterBox is a perfect choice for these uses due to its impressive design features. It's almost completely waterproof (IP66 rating) so you don't have to worry about it leaking on you, and the durable exterior and base won't wear out after a few uses like many cheaper options. This is the perfect option if you want to grab a cold one at any point on your hike or day trip, as well as keep your sandwich intact thanks to the semi-hard walls. If you need it for longer than a day trip, the cooler has up to 3 days of ice retention. The shoulder pad is comfy for the longer treks, and it also comes in a couple different colors. Overall, this is one of the best coolers you can get your hands on, but keep in mind, it is a little heavy.
Best Cheap Rotomolded Cooler:
Ozark Trail 52 qt
If you really like the thought of the rotomolded manufacturing process and the insulation performance, but don't want to pay for it, then you may consider the Ozark Trail 52 qt. Ozark's price points are much more favourable than a YETI or other cooler brands, but still compete in ice tests. It hold ice for as long, only up to 5 days in optimal conditions, but it still performs well for most purposes, and is much easier on the wallet. The fridge like lid gasket keeps the cooler air tight which helps the cooler stay nice and cold. There's also a stainless steel plate you can lock the cooler down for protection, and an oversized drain plug with garden hose compatibility makes draining a breeze. It doesn't have the same longevity as some of its contenders, but its a cooler worth consideration from a brand with a good reputation and credibility.
Best No-Frills Ice Retention Cooler:
Lifetime 77 qt
A lot of the coolers on the list have tons of features that some folks may not even care about. If what you care about is price, and ice retention, then you may want to consider Lifetime. It's not exactly a YETI clone, since it's not roto-molded, but it does have great ice life at a much cheaper price. The walls don't have the same thickness as many other coolers, making it slightly less likely to hold up to the elements, but this is a cooler you're buying without all the bells and whistles, remember? This is to keep your ice frozen. There aren't any dividers, trays, or any other accessory, but you can expect your beverages, ice and whatever else you're keeping cold for three to 5 days. You can definitely get close to 7, but because of the thinner walls you won't get the same performance as YETI. If you're on a budget and just need to keep ice, this is a good one to consider.
Key Factors to Consider When Buying a Cooler
If you're going to spend your hard earned money on a cooler, you want to make sure it's one that's going to last, and also one that's going to satisfy your needs. There's nothing worse than picking out a product that doesn't actually end up working for you, to the point that you don't even want to use it. You want a cooler that meets your needs, and exceeds your expectations. Consider the below points before choosing to make sure you end up with the right one and one that's going to last a long time.
What Are You Using it For?
This is the place to start. Is this cooler for fishing or hunting? Or is is just for the occasional trip to the beach or park? Try think about all the activities you may use a cooler for, write them down, and then put a checkmark next to it for how many times per month you'll use it. This is the primary use you'll want to keep in mind when choosing a cooler. It's not uncommon for many folks to end up buying a second cooler for other uses. Will you be transporting it by foot or by car? You'll want to consider one with wheels potentially – when a cooler is full, it's pretty dang heavy.
What Size of Cooler Do I Need?
Size is the next big question to consider, after you've identified the use. It's typically better to have a larger cooler than you need since there's nothing worse than running out of space, but only if you can (1) fit it in your vehicle and (2) carry the damn thing! 20qt coolers are awesome for small trips, but not great for overnight. 45qt coolers are great for 1-3 night camping trips, but depending on how many beverages and perishable food items you're packing, you may run out of space. 65qt coolers are typically a better option for multi-night trips and families, though 70qt+ then take over as being more convenient. And of course, for fishing and hunting, the larger the better.
Do you need wheels or not?
If you're going to be transporting the cooler to the beach, park or anywhere else, and you don't want to be lugging this thing by the handles, you'll want to consider one with wheels – then, even the kids can pull it along. A wheeled cooler is super convenient, but also consider if you're buying one with inflatable wheels which can be an annoying maintenance item, and that they may track sand and dirt into your vehicle. The top coolers with wheels in our opinion are Pelican, Igloo and YETI, in that order.
Hard, Soft or Rotomolded?
Each type of cooler comes with their own set of pros/cons, which makes them better for certain applications than others. A typical hard cooler is manufactured using injected insulated foam into a plastic mold, which introduces a few areas where heat can be introduced to the interior of the cooler. They're cheaper, lighter but do worst in an ice retention test. Roto-molded coolers are made by slowly adding layers of plastic to the insulation to thick foam insulation, resulting in a seam-free design with superior ice retention. They're more expensive, larger and heavier but can keep ice for 10+ days. Soft coolers are the lightest, most affordable, and easiest to transport, though only keep ice for a day at most.
How Long do You Need Ice For?
If you're doing any longer trips, live in very hot areas, and want the superior ice performance – 5+ days – consider a rotomolded cooler, they've got the best ice retention. If it's literally just for the afternoon to keep your lunch and drinks cold, a soft cooler is all you need. However, anything more than a day, you'll likely want a hard cooler or similar large cooler. That way you get the added benefit of structure and durability and your ice will last a long time.
Extra Storage? Other Features?
With so many YETI clones and convergent designs on the market today, cooler brands are doing anything they can to distinguish themselves from the competition. Be it rubber feet, included ice pack, a plug leash or lock system, fancy hinges that won't break or rust, external pockets, a leak-proof zipper, look to see if the cooler you like has any extra features or storage. It's always great to have an extra pocket or compartment to stuff your things. If all you need is a cooler to put your fish and ice in, or keep your beer cold, you need not worry about all of these extra considerations.
How much are you willing to spend?
With so many different styles, brands and sizes, prices can really vary. If you just want a simple ice chest that's going to keep your lunch cold for a day, you can probably find one for a low price. But, if you want one of the top coolers that keep everything in your cooler ice cold for days and days, you're going to be looking at a higher price tag. Generally, the top coolers cost more, but you're going to get more out of them – both quality and performance.
Helpful Tips to Keep Your Cooler, Colder
Pre-chilling your cooler
Many manufacturers – especially the companies that advertise the 10+ days of ice life for their coolers – often don't tell you there's a caveat to that performance, and that is the use of a "sacrificial" bag of ice to pre-chill and make the cooler ice cold before it gets used. It makes sense when you think about it: if your cooler's been sitting in a hot garage and you put a bag of ice in, you need the interior of the cooler and insulation to cool down, and it's going to use the coolness from the ice. In other words, your first bag of ice won't be that effective. Using a bag of ice to pre-cool your cooler is a great way to get the most out of it.
Dry Ice
Dry Ice is frozen carbon dioxide and is sometimes used by some to keep their cooler ice cold. It's got a couple benefits, like how there's no meltwater, because the solid carbon dioxide in the frozen state sublimates into a gas once it warms up. However, using dry ice comes with some risks that you'll want to consider. Read up more on this if you're interested. One thing to be sure of is to wear gloves, and to 100% make sure the lid is vented. Some of the coolers on our list have gaskets that provide an airtight seal. Using dry ice with one of these coolers with a sealed lid is very dangerous.
Other Frequently Asked Questions
What is the best cooler for the money?
In our opinion, the RTIC 45 qt is the best rotomolded cooler for the money – balancing incredible ice retention with durability and affordability. If you want just a regular hard cooler, not rotomolded, then we'd suggest the Coleman Xtreme 5 or Igloo Trailmate. Lastly, the best soft cooler for the money would be any cooler made by Polar Bear.
Which cooler keeps ice the longest?
In our experience, there are a couple rotomolded coolers that keep ice the longest: YETI coolers, RTIC, ORCA, Grizzly and Pelican top the list.
What cooler is better than a yeti?
If you're looking for an alternative to the expensive YETI, our recommendation would be to check out RTIC or ORCA, as both provide comparable ice retention in addition to extra features and more affordable price tag.
Is a Coleman or Igloo cooler better?
We generally tend to lean in favour of Igloo, rather than Coleman. Both coolers are typically more affordable, and neither perform like a YETI, but Igloo typically fares better.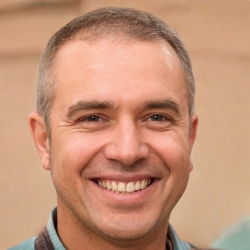 Latest posts by James Kennedy
(see all)