The Best Dryers of 2018
You want to get the best dryer that suits your needs and budget. There are many things to consider when it comes to choosing a dryer. One of these is the space you have at home. If you have limited space, you should go for a smaller unit. If you have a lot of clothes to dry often, a larger unit will suit you. We've selected the five best dryers to suit all budgets and living spaces.
Kenmore 68132 Electric Dryer
Pros
SmartDry Ultra technology measures moisture levels, optimizes temperatures and adjusts cycle heat and time.
Express Dry feature gets small loads dry in less than 30 minutes
Dual heights allow clothing to open up more
Has a Wrinkle Guard option and sanitize cycle
Cons
Unit is only available in select cities.
Final Verdict
The Kenmore 68132 Electric Dryer is equipped with SmartDry Ultra technology and Wrinkle Guard option allow you to dry clothes quickly without set-in wrinkles. The unit has user-friendly capacitive touch controls and LED lighting, giving it a modern look. It can also handle bulky bedding and heaping hampers thanks to its 8.8 cubic feet capacity. The Sanitize cycle gets of bacteria and germs.
Kenmore Elite 71552 Gas Dryer
Pros
Dual opening door tilts open for easy and fast loading. It can also swing open for easier access when you are unloading clothes.
Equipped with NSF-certified Sanitize Cycle and Wrinkle Guard option
Accela Steam technology produces more steam to improve steam cycles, which reduces odors, static cling and wrinkles
Steam Refresh relaxes wrinkles and reduces odors for less ironing
Cons
Some customers say that the end of cycle chime isn't loud enough to hear.
The unit is only available in select cities.
Final Verdict
The Kenmore Elite 71552 Gas Dryer has a convenient door that can tilt open for easy and fast loading of clothes. The unit has 14 cycles with 11 different options for maximum versatility. It also features a Dual Sensor System that detects the amount of moisture in clothes to use the right drying time and temperature to prevent over-drying. This results in gentle fabric care. The Wrinkle Guard option tumbles clothing periodically to prevent wrinkles from forming. Five temperature settings allow you to pick the best combination for every load.
Panda Portable Ventless Clothes Dryer
Pros
Easy to set up and use
Measures 2′ wide and weighs 8 lbs, making it portable and lightweight
Heating unit can also serve as a small room heater
You can use the unit to dry your clothes at the office, during travel or anywhere there's an available electric outlet
Cons
Not ideal for those who dry large loads often
Final Verdict
The panda portable dryer is a 1000-watt heater that can dry clothes in a quick manner. It is compact and portable. The unit is equipped with a control timer that you can set from 0 to 180 minutes. It is also equipped with 6 internal rods that have holding slots for 18 hangers. You can hang delicate clothing pieces, shoes, pants and sports equipment. The unit also features a heat blower far that can serve as a small room heater. It's ideal for apartments, hotels and college dorm rooms.
Ivation Compact Portable Ventless Electric Dryer
Pros
Low noise level
Durable outer design and controls ensure years of use
Easy vent connection makes setup easy
Plugs into any regular electric outlet
7 load type settings and 1500-watt of drying power deliver quick drying times
Portable and compact as it weighs only 57.8 lbs
Multiple settings can accommodate different sizes of load
3.21 cu. ft. load capacity can dry up to 26 lbs of clothes
Cons
Poorly designed lint trap
Final Verdict
The Ivation Compact Portable Ventless Electric Dryer is great for those with limited space. It measures 23.4″ x 18.9″ x 26.4″, so it fits in any room. The unit can dry up to 26 pounds of clothes fast. You will also like its low noise level.
Whirlpool WED4616FW Top Load 7.0 cu. ft Paired Dryer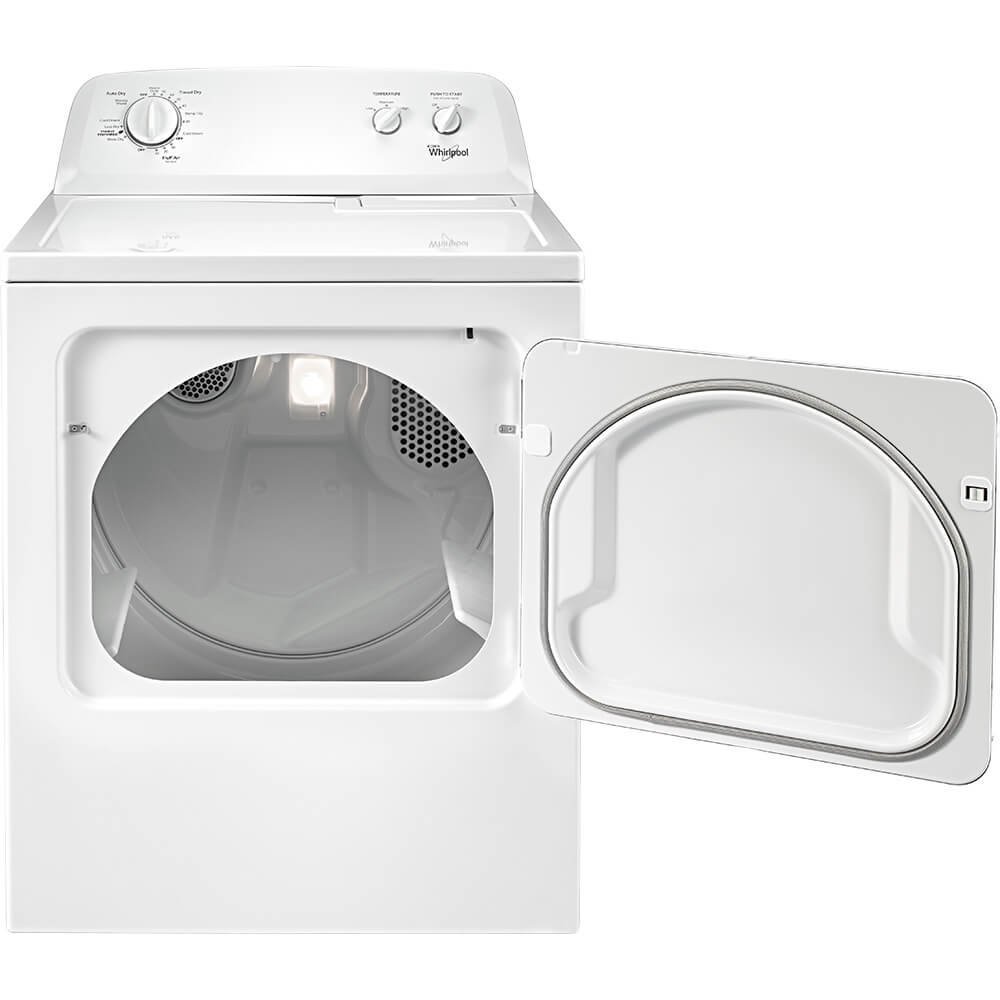 Pros
Comes with a Wrinkle Shield Option
Easy to use
Made in the US
Easy to use
Cons
Final Verdict
The Whirlpool WED4616FW Top Load 7.0 cu. ft. Paired Dryer has a Wrinkle Shield Option that keeps clothes wrinkle-free. You can also set the control and get clothes dried on your desired schedule. The unit's side-swing door allows you to load and unload clothes with ease. The 7.0 cu. ft. capacity allows the unit to handle large loads.
Choosing A Washer to Go With It
These units are all standalone dryers, so be sure to check out our roundup of the best washing machines for 2018 to find yourself a matched pair! Of, if you don't have the space for two seperate units, you can also look into getting a stacking washer or an all-in-one unit.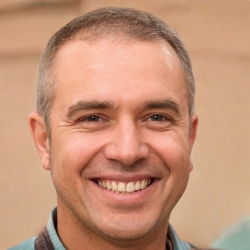 Latest posts by James Kennedy
(see all)