Predator 3500 Inverter Generator Reviews
Harbor Freight Tool's "Predator" line of portable inverter generators are known for low prices and dependable construction, and the Predator 3500 model is no different. Featuring a higher wattage output and enhanced portability over the smaller Predator 2000 model this is a definite step up in a lot of ways, but even with a bigger fuel tank and enhanced noise suppression this "upgrade" isn't always better than its smaller-sized relative – Or other generators in its same class. Read on to our product review for all the details and differences.
Size, Capacity and Wattage
| | |
| --- | --- |
| Specifications | Features |
| Portable inverter generator | Electric start |
| 4000 Maximum Watts | 2.5 gallon gas tank |
| 3200 Running Watts | 57 dB noise level |
| 212cc / 6.5HP OHV air- cooled engine | 11hr runtime @ 50% draw |
| 2x 120VAC outlets (3-prong) | Low oil indicator & Low oil shutdown |
| 1x 120V 3AC twist-lock outlet (4-prong) | UL Listed circuit breakers |
| 1x 12V DC GFCI outlet (2-prong) | 99lbs |
| 30A RV adapter included | Electronic overload protection |
| Digital LCD screen | Built-in casters |
.
Coming in at just shy of 100 lbs while empty the Predator 3500 is hefty but still portable; measuring at 22.8 x 17.3 x 20 inches this generator is still capable of being brought on the road and tucked away safely without taking up too much room. To aid in portability this model comes with wheels and handles both but neither quite manage the job properly – The wheels feel small for the generator's size, leading to rough going on uneven terrain, and some fashion of extension for the handles would have been appreciated.
The Predator 3500 runs at 3000 watts (up to 3500 surge/peak) and, thanks to being an inverter-based generator, can be used as a "clean" energy source for things such as cell phones and other sensitive electronics. With a 2.6 gallon fuel tank this generator is an excellent option as an overnight power source, perfect for camping or RVs (the accessories package includes an RV adapter as standard). If in need of more power or run time the Predator 3500 can also be used with Harbor Freight's optional "Parallel Kit", allowing the user to run two 3500 models in parallel, effectively doubling their wattage output. This isn't a horrible option in a pinch, but if you find yourself in need of more power purchasing a larger model generator might be the better solution.
Interestingly the run time for the Predator 3500 is slightly worse than for the 2000 model; two gallons of fuel will get you roughly 12 hours of run time out of the smaller model, while the 3500 will only get you 11 hours for the same amount of gas. The increased capacity does mean less time refilling the tank, though, making this a better option for longer trips and overnight stays away from an alternative power source.
Durability and Noise
Small-model Predator generators are typically known for their lack of noise and the 3500 is no exception – In fact, despite being a larger model, the 3500 actually rates quieter than the 2000 at only 57 decibels. This makes the noise levels of the generator easy to ignore, particularly if running underneath any background sounds (music, conversation, etc).
Overall the Predator 3500 has a tough and rugged exterior made of thick molded plastic; though it lacks any sort of roll cage the exterior design is shaped to help keep damage away from the instrumentation panel. As said above the included wheels are a bit lacking and could use some improvement – Thankfully these can be replaced with after-market parts if desired, and we highly recommend looking into doing so.
Interface and Outlets
Predator model generators have excellent interfaces and control panels and this is no exception. Everything is clearly and explicitly labeled, and the LCD screen does its job in letting you know how things are running with the engine with statistics on voltage, run time, power output and more. The light indicators on the generator will also display information on oil levels and readiness, but the omission of a gas monitor of any sort is striking and would have been appreciated.
The 3500 comes with four power ports – Two standard AC 120v outlets, one AC 120v twist lock outlet, and one DC-12v two-pin outlet, which should serve most needs. Thankfully the generator comes with an electric start over a pull or crank but no remote start functionality, which could be a negative for some; included safety features of overload protection and automatic shut-off in case of low oil help add a few more arguments in its favor, though.
Price and Comparison to Other Hand Portable Inverter Generators
Compared to other generators on the market the Predator finds itself at just about the standard for weight and size, but stands out in the noise generation department – The Predator is very quiet, and isn't beaten out by many other generators in its class. Unfortunately where the Predator starts to falter is in its uptime, as similar generators such as the Honda EU3000iS can nearly double it's running length on the same amount of gas; efficiency isn't the top priority for the Predator 3500 and it unfortunately shows, with generators such as the Energizer eZV3200P using almost half the amount of gas per hour.
The budget price tag is usually what makes most people give Predators a serious look, though, and while the difference in this category isn't as pronounced as, say, the 2000 vs its competitors there is a slight edge to the 3500 price-wise. There are very few products that are either as cheap or even approaching the same cost, with the exception of a few imports.
Predator Generator Reviews
As one of the smaller options on the list, feel free to check out the overview of all predator generators to see reviews for more models.
The Final Verdict
If you're in the market for a quiet, compact generator for short trips and limited use the Predator 3000 is a nice middle-ground between large and small – More portable than the Predator 4000 model but still offering higher power for longer than the half-sized 2000. That doesn't make it the best generator in this range, though, and we sincerely recommend looking at some of the alternatives listed above; wheels and LCDs are nice upgrades from the 2000 but for pure efficiency? You might want to consider looking elsewhere.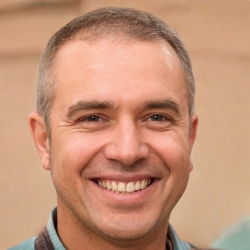 Latest posts by James Kennedy
(see all)