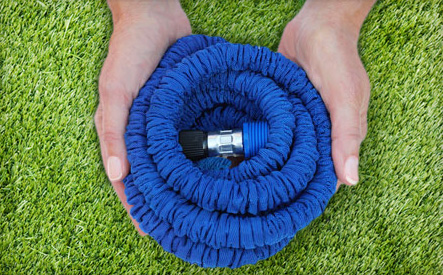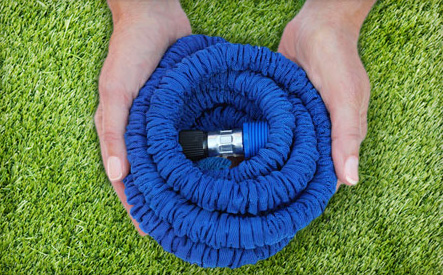 Garden season is upon us, and if your old garden hose is cracked, split and leaking, it's probably time for an upgrade. An expandable hose is a great addition to your arsenal, being that they are compact and lightweight. They are often made of some sort of small diameter flexible inner tubing, encased by a thick, durable, yet also flexible exterior. The tubing expands when water flows through, but collapses to a fraction of the size making it easy to store, transport and use. These hoses don't kink, twist or get tangled. In other words, they're a godsend.
We reviewed a few of the most popular ones out there so you can make an informed decision. Check out these expandable garden hose reviews and get watering!
Check out this comparison chart for a quick rundown of the best expandable hoses out there. Full reviews can be read down below!
Treeco 50ft
Expandable Hose
GrowGreen 50ft Expandable Hose
VicTsing 50ft Expandable Hose
Josy&Co 50ft Expandable Hose
Platinum 50ft Expandable Hose
Rating: 4.5
Rating: 5
Rating: 4.5
Rating: 4
Rating: 3.5
7-setting sprayer, reel and high
pressure sprayer included
8-setting sprayer included
Sprayer not included
8-setting sprayer and hanger included
Sprayer not included
Zinc alloy fittings
Brass fittings
Brass fittings
Brass fittings
Brass fittings
Inner: latex
Outer: nylon
Inner: latex
Outer: weaved nylon
Inner: latex
Outer: weaved nylon
Inner: latex
Outer: weaved nylon
Inner: latex
Outer: weaved nylon
17ft unexpanded
17ft unexpanded
17ft unexpanded
18ft unexpanded
17ft unexpanded
2.8lbs
1.8lbs
2.4lbs
2.8lbs
2.2lbs
1 Year Warranty
1 Year Warranty
1 Year Warranty
1 Year Warranty
1 Year Warranty
$$$
$$
$
$
$$
Read Customer Reviews
Read Customer Reviews
Read Customer Reviews
Read Customer Reviews
Read Customer Reviews
Still Unsure? Read our buying tips and the full review of each expandable hose:
Q: What are expandable hoses?
A: An expandable hose is different from a traditional hose in that instead of a single tube of thick rubber material, it is composed of a thin inner latex tube, surrounded by a thick and durable nylon coating. When water is not running through them, they are generally around 15-18ft long, but when water fills the tube they expand to up 50ft+.
Q: What's so great about them? 
A: The expanding and shrinking design allows them to be more easily stored than traditional versions due to their small and compact size. As a result, they are also a fraction of the weight, averaging around 2.5lbs for a 50ft length, compared to a 10lbs rubber model of the same length. This is makes it much easier to use and carry around. Lastly, the unique design prevents kinking and tangling while in use and while putting it away, making them extremely convenient.
Q: What to look for when buying?
A: If you're looking to buy the best expandable hose, there are a few things to keep in mind. What length do you need? If you have a very large yard, you may need to get longer than the typical 50ft length (when expanded) in order to reach everywhere you need it to be. Some brands provide a spray nozzle to attach to the end at no extra cost, if you already have one, then you can save and go with a brand that doesn't include one, although it could be nice to have a backup. Lastly, although the nylon exteriors are extremely durable, they can still be vulnerable to punctures like rubber hoses. If you have dogs that love to play with your garden hoses, you may want to look for a heavy-duty thick rubber hose such as this one.
Ready to get the best expandable garden hose? Below are the full reviews of each product we featured in the comparison chart above. 
Treeco
GrowGreen
VicTsing
Josy&Co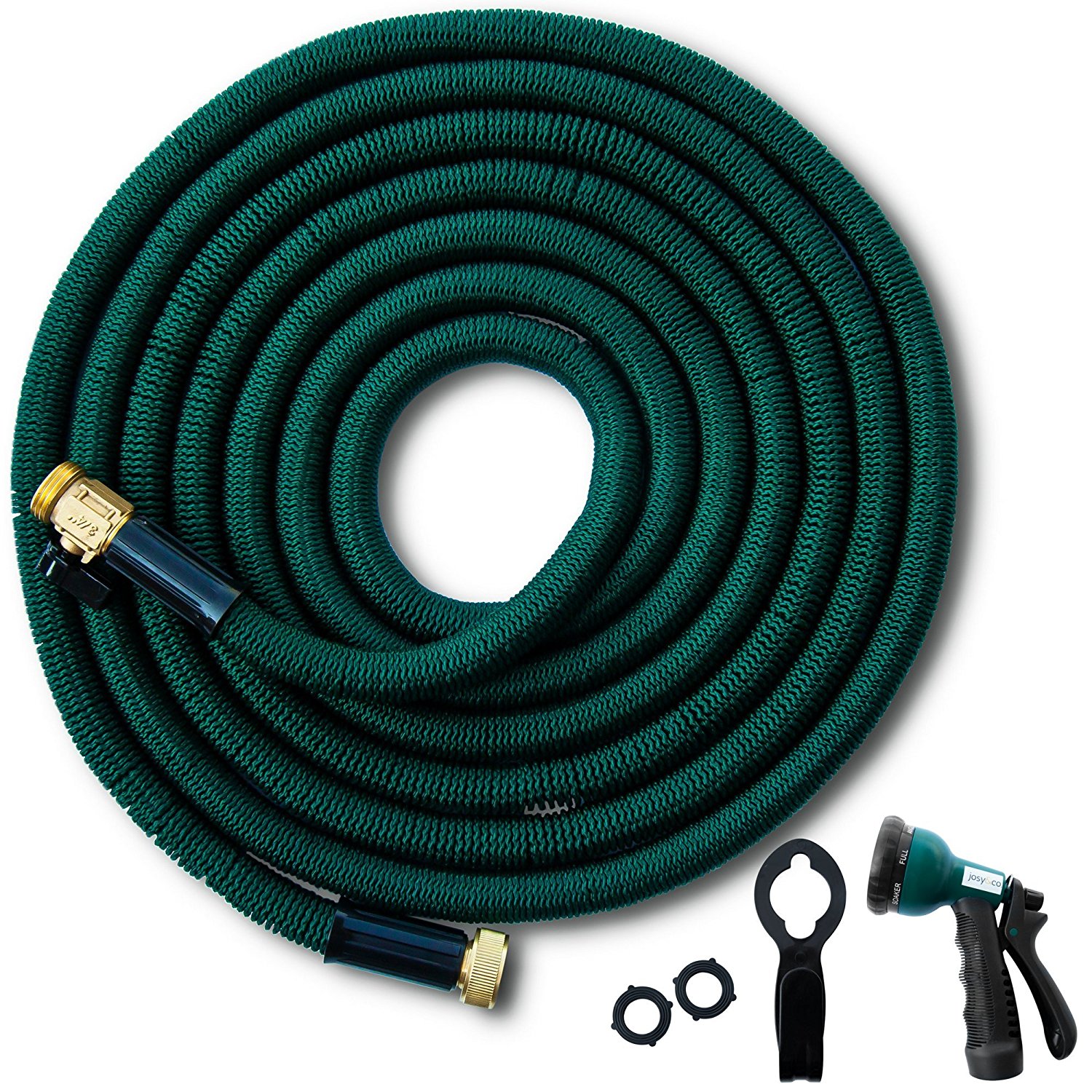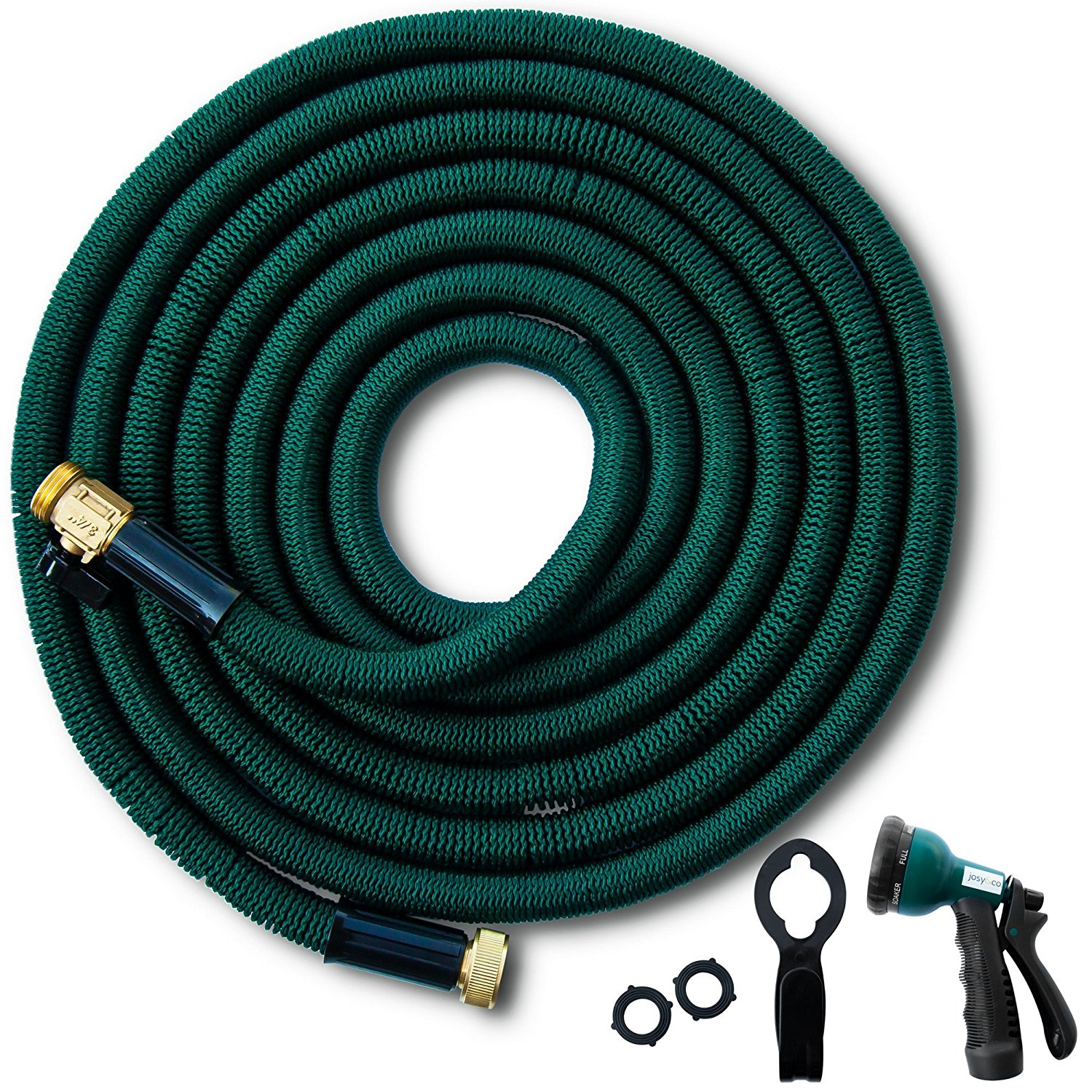 Platinum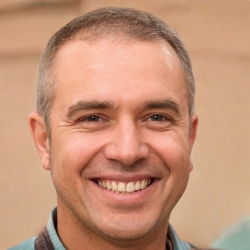 Latest posts by James Kennedy
(see all)