The 5 Best Dressers to Spice up Your Home
One of the best ways to transform a dull and bare room is to get a dresser. But since dressers come in various designs, styles, materials, and finishes, you need to narrow down your choices when it comes to finding the best dresser for you. Take a look at these best 5 dressers that are good-looking, made with quality materials, unique finish, and providing features to suit your every need.
1. White Tvilum Austin 8-Drawer Dresser [8-Drawer]
Pros:
This contemporary Austin double dresser in elegant white finish is part of the Tvilum's Austin Furniture collection
It has 8 drawers with metal runners
Made of PEFC-certified wood
The pieces are resistant to scratch and are easy to assemble
This product is shipped in 2 cartons
Cons:
Some prefer darker color finish as white may require too much cleaning and maintenance
Final Verdict:
The tough and sturdy materials this 8-drawer dresser in slick white finish is a great piece to lighten up a dark or small room. It is designed with more drawers  and room to keep your space more organized and clutter free. The top surface provides more space to place different items like your favourite books, framed picture, and others.
2. South Shore Fusion Rustic Oak Double Dresser [6-Drawer]
Pros:
The blackened-brushed silver finish handles blend perfectly with the rustic oak color of this double dresser with 6 drawers
This dresser is Canadian made using non-toxic, laminated particleboard
The overall refined finishing is achieved by the moldings found on the drawers' sides
The dresser comes with 5 years of guaranteed quality
Cons:
It requires 2 adults to complete assembly
Final Verdict:
This 6-Drawer Rustic Oak Double Dresser is part of South Shore's Fusion Collection is the ideal décor and dresser at the same time. From the moldings, metal handles, great color, to 6 smooth gliding drawers, this is a competitively priced piece for a dresser in the nursery or in upgrading your bedroom's look and ambiance.
3. Sauder Shoal Creek  Collection Dresser, Soft White [6-Drawer]
Pros:
The classic and pristine soft white beauty of this 6-drawer dresser will prettify your bedroom
Each drawer opens and closes smoothly with the metal runners built to glide easily
The dresser comes with extra deep 4 bottom drawers for more storage space
Keeping your bedroom or wardrobe essentials is easy while adding a dresser that will decorate your bedroom space.
Cons:
One person might find it hard to finish assembly due to heavy materials
Final Verdict:
The dainty soft white finish of this Sauder Shoal Creek  Collection  6-drawer Dresser is suited to all kinds of room sizes. Considering its size and price, this dresser is relatively heavy and durably built providing ample space for storing clothes, bed linens, towels, and more. assemble is easy as a breeze with 2 persons working on it together. 
4. Sauder Shoal Creek Dresser, Jamocha Wood [8-Drawer]
Pros:
This Jamocha Wood dresser bookcase headboard is designed with 4 large and 4 small drawers for optimum room organization and storage
The easy-glide drawers open easily and smoothly via metal runners
The 4 lower drawers are designed extra deeper for additional storage spaces
Versatile solution for most rooms
Cons:
Some customers have received some with missing parts – make sure to check for all your parts and follow up with the manufacturer if this happens!
Final Verdict:
Enhancing your room and keeping it organized with a beautiful dresser like this is somewhat rare. This Sauder Shoal Creek dresser in a Jamocha Wood finish brings an elegant finish to any room. This is the perfect solution when you want a dresser with good design and functionality on top of good quality piece of  furniture to accessorize or accentuate your home.
5. Sauder Beginnings, Highland Oak [4-Drawer]
Pros:
This USA made dresser has a smaller drawer on top
3 lower drawers are designed extra deep
It features safety stops to its 4 drawers that glides easily
The highland oak finish is an elegant piece of adornment and storage unit for any home
Affordable under $110.00 budget
Cons:
Some people might want a bigger sized dresser
Final Verdict
This 4-Drawer Chest Highland Oak finish dresser is part of the Beginnings Collection that provides great storage space for literally anything. If storage you want, more storage you will get since this comes with smaller top drawer and 3 larger bottom drawers. You can have dresser with great finish at a very affordable price.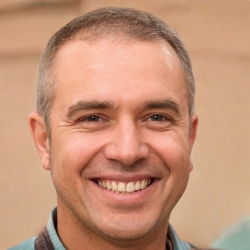 Latest posts by James Kennedy
(see all)