Want it all in your travel refrigerator? Need a powered cooler that has all the bells, whistles, addons and features you could want? Well, we hope you're prepared to pay for it. If you've got the need and the cash for a high-end 12 volt-capable portable freezer then we've got some good news: You just might have found it.
Dometic CFX 75DZW review
But do all the addons make for a better unit? Read on for our review of the Dometic CFX-75DZW Portable Powered Refrigerator and see if this is the right solution for your cooler needs.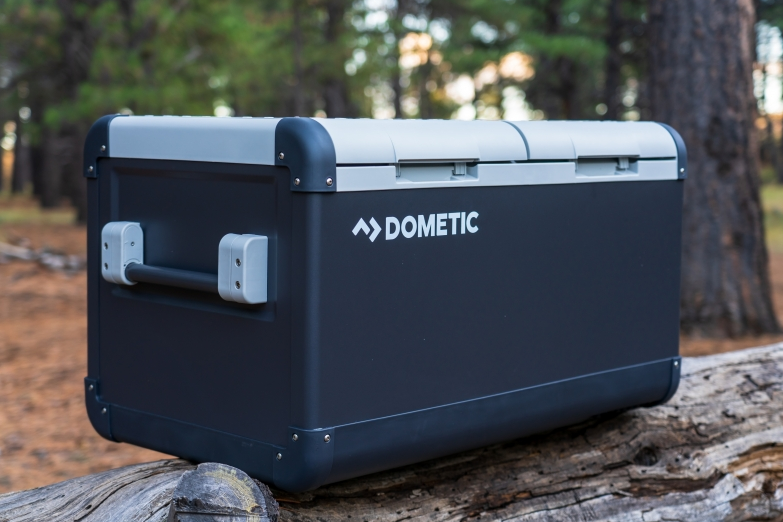 Energy Consumption & Temperature Control
We're going to start with the bad news first: The Dometic CFX-75DZW is not the most energy efficient model we've ever reviewed, and if that's your primary concern you might want to look at alternatives after reading this review. When keeping this cooler in dual fridge/freezer running mode at an ambient external temperature of about 80°F we noticed a power draw of around 70 watts while reaching temp and down to around 6 watts after; not amazing but not as good as other models we've seen, and something to keep in mind if you're concerned about energy usage.
Temperature-wise the Dometic is rated to get down to -7°F, which the company likes to
point out will freeze ice cubes in just shy of three hours – In reality we found the unit to have a decent but not dire variance between the gauge and actual temperature, with the monitor being consistently about 3°F off. This isn't terrible by any stretch but for the price we wouldn't have minded seeing this gap closed up a bit.
Where the Dometic starts to shine, though, are in its split temperature zones – With an interior wall separating the two the unit can be configured to keep one section on refrigeration and the other at a freezing temperature (or both zones at the same setting), letting you store multiple types of cold-storage goods in the same unit. And as anyone who's eaten half-frozen deli ham and half-unfrozen ice cream on a camping trip can tell you, being able to separate your cold stuff from your really cold stuff is a big, big boon.
The Best 12V Fridge?
that's hard to say. Depends a lot on your own unique needs. You can check out our full 12v fridge guide to learn more about the options and see how they compare to this particular model
Portability & Storage
For portability the CFX-75DZW is a winner, with a rugged but comfortable design – Rounded edges and deep handles make carrying a breeze, and though this isn't the lightest model on the market at 68+ lbs it can be lugged about much easier than some of its competition (Whynter FM-45G, me and my bruised shins are looking at you). For those that plan on keeping it a bit more stationary in something such as the back of a vehicle Dometic also sells a sliding rails kit, letting you store the cooler in a tight spot and pull it out into the open when convenient.
In terms of storage the unit will hold a hefty 73 quarts, making it just about able to handle 18 six packs of drinks while empty; all room you have access to thanks to not needing ice in a powered unit such as this. The two independent cooling zones each have their own baskets that can be removed for easy cleaning, and the drain plug in the bottom feels as reliable and sturdy as the rest of the cooler's construction.
Construction & Features
As said above we found the construction and aesthetic values of the Dometic to be wonderful, with rounded edges and a very solid feel to the plastics used in the build. Features such as latches and hinges are all well-built and sturdy, and the bottom is molded to help prevent slips and slides in moving vehicles. Unfortunately another "feature" for preventing said slips & slides are the rather short charging cables included, both AC and DC – These are easily replaced with after-market cords or extensions but given the unit's price we would like to have seen a bit more length out of them both. Also worth mentioning that this model will also run off of solar power with the proper hookups, keeping you off your battery in the right conditions.
Feature-wise the CFX-75DZW is very robust, with a bright side panel with backlit buttons for setting temperatures and zones. Even better is the wi-fi enabled app control, letting you adjust and monitor temperatures from the convenience of your phone – This seemed gimmicky to us at first, but the first time you're stuck away from your major food source it's good to be able to make sure things aren't spoiling back at the cabin. Also handily included is a USB port on the side, letting you charge your phone directly from your freezer; again, this isn't strictly needed but we certainly won't complain.
The internal light is also nice and bright, and turns on automatically when the unit is opened – This is a fairly standard feature for these types of 12v freezer/cooler units but one that's sorely missed when not present, and we're glad to see it's inclusion here. Noise levels are about in line with other, similarly-sized compressor-based portable coolers, which is to say noticeable but not too bad; something to keep in mind if planning to use in an
enclosed space, though.
Value
Of course now the burning question is how much all of these fancy features will set you back, and the answer is significantly. To pick up a Dometic CFX-75DZW brand new you're looking at a suggested retail price above most competitors, which means this is about as expensive of a product as you'll find on the market. But having tested poor performing models coming in at only 20% cheaper, it's probably worth it for serious buyers.
Conclusion
Like we said at the top of the review this is about as fancy of a travel freezer as you're going to find – It's solid, it does its job well, and things like the dual-compartment temperature zones help justify the price. But that price is still on the higher end, and while we think this is an excellent portable refrigerator/freezer combo its issues with power consumption make us tilt our head a little bit at the price. Regardless, for sheer looks and "hey that's nifty" factor this isn't a bad purchase. Just make sure you think it's worth the cost first.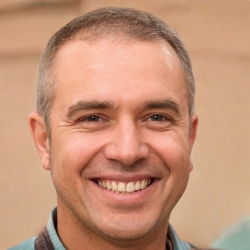 Latest posts by James Kennedy
(see all)