ORCA vs YETI – Which Cooler is Better?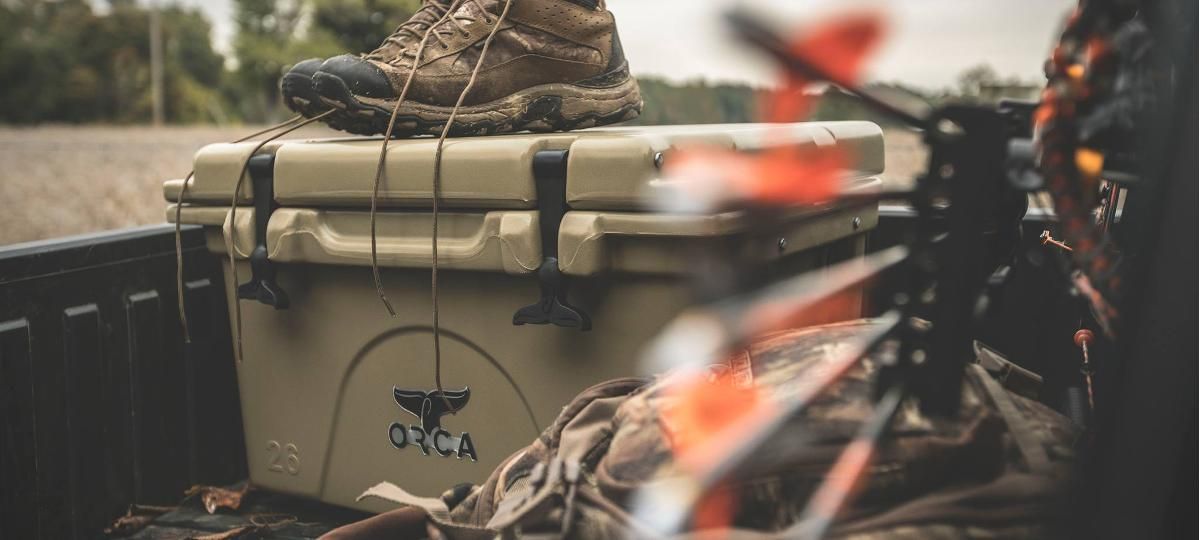 YETI and ORCAs are both great coolers, and you can read more about that below. Overall though, when considering an ORCA vs YETI, ORCA coolers provide a better value for the customer, for several reasons:
ORCA coolers have better ice retention than YETI coolers

Orca's have a lifetime warranty

Orca coolers have an exterior cargo pouch

Plus, they're still manufactured in the USA,

And still more affordable
ORCA Cooler Reviews
| | |
| --- | --- |
| ORCA Coolers | YETI Coolers |
| | |
| | |
| Several Colours Available | Less Colours Available |
| Up to 7+ days Ice Retention | Up to 6+ days Ice Retention |
| Bearproof | Bearproof |
| Cargo Pouch | No Pouch |
| Made in the USA | Made in China |
| Lifetime Warranty | 5 Year Warranty |
| CHECK PRICE ONLINE | CHECK PRICE ONLINE |
Quick Summary of ORCA vs YETI:
When considering the following dilemma: ORCA vs YETI, typically we prefer ORCA coolers to YETI, for a few reasons.
We absolutely love the cargo pouch on the back of every ORCA cooler that makes them a great pick for camping, fishing, or just a day at the beach as a place to put your phone, lighter, flashlight or other supplies.
The prices are fairly close, but while ORCAs are still made in the USA maintaining their high quality, YETI has moved their manufacturing overseas. Plus, ORCAs have a lifetime warranty compared to YETI's 5 year.
Roto-Molded coolers are one of the latest trends for outdoor enthusiasts. For most, YETI – vs ORCA – is the first brand that comes to mind. They're often considered the best, but they cost a fortune. Vs Orca, on the other hand, is known for being affordable. Though they are new to the industry, they've already made a solid dent in the market.
Choosing ORCA's Best Cooler
1. Orca 20 qt Cooler: Best Small Size
Ultra portable option
Cargo net on back
Will keep ice for more than a week
Comparable to YETI Roadie 20qt
20 quarts capacity
2. Orca 58 qt Cooler: Best Cooler for the Money
One of the best multi-use cooler sizes, not too heavy
Cargo pouch for dry storage
Will keep ice for 7+ days
Unique size option, comparable to YETI Tundra 45 or 65
58 qt fits around 36 cans, with ice
3. Orca 75 qt Cooler: Best Large Size Option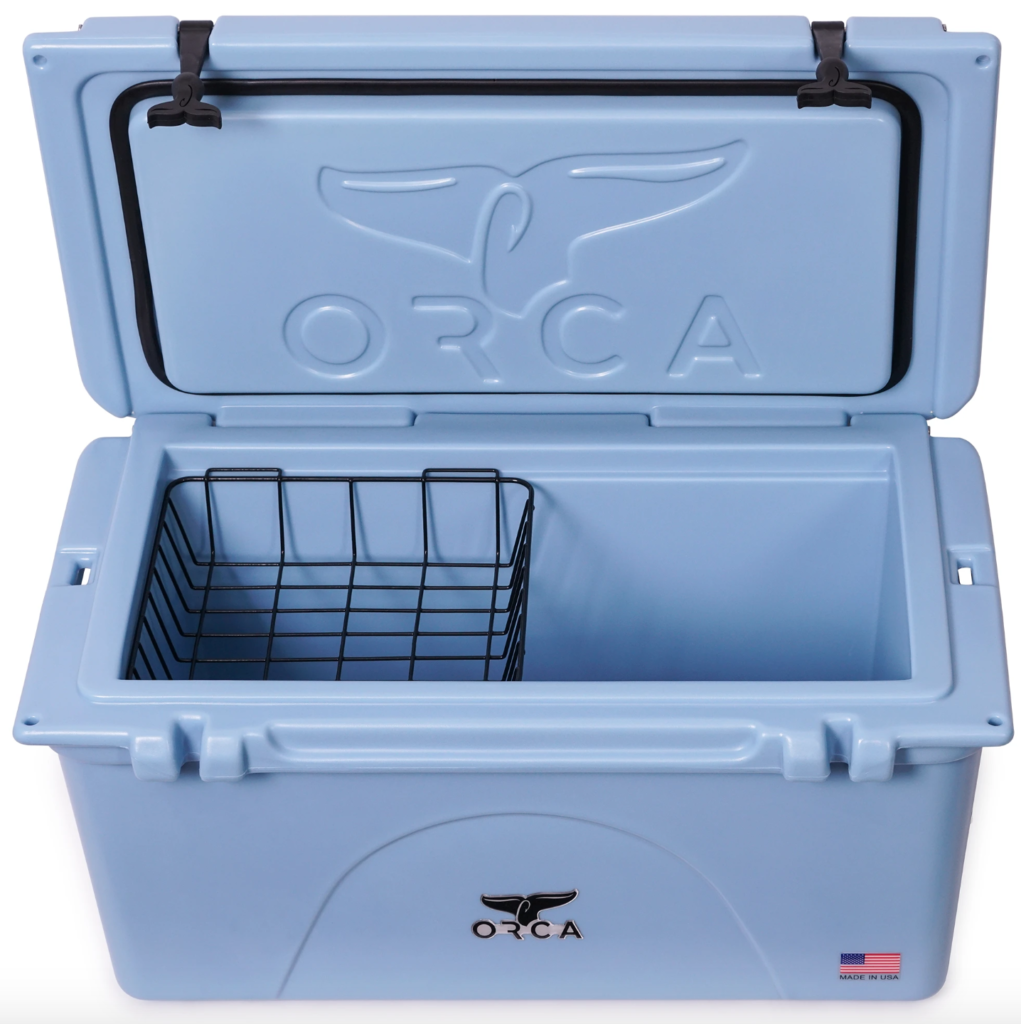 Awesome large cooler
Dry goods tray included
Orca cargo net on back for extra exterior storage
Up to 10 days of ice life
Comparable to YETI Tundra 75
58 qt fits around 36 cans, with ice
ORCA and YETI: The Companies & Their Reputations
ORCA (the Outdoor Recreation Company of America) is an American company that set out to produce "high-end outdoor products made in the USA that performed
as advertised." Although a newer company, they have quickly made a name for themselves in the industry and has seen new growth. The company donates a portion of all profits to several organizations such as Wounded Warrior programs, Breast Cancer Foundations, Wildlife Conservation Organizations and more. The company pledges that their products will exceed customers expectations, or do whatever it takes to ensure their satisfaction. They aim to increase the USA's work force by manufacturing their ice chests in the USA, as opposed to outsourcing overseas.
YETI is also an American company, founded in Austin, Texas. The company was founded by two brothers that saw an opportunity to improve on existing cooler design and performance. They've since grown to be one of the biggest cooler brands in the world. The company has since grown to be an industry leader, and are used by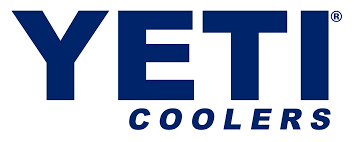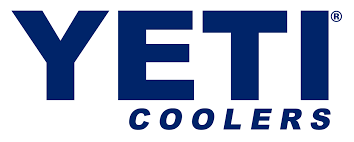 folks around the globe, as well as several professional hunters and fishermen such as Flip Pallot. YETI was involved in numerous lawsuits, taking on companies that they claim infringed on their patented design of YETI cooler. You definitely don't want to mess with a Yeti. Although designed in the USA, every YETI cooler is now manufactured in China.
Design & Quality of Materials
Insulation
Maintaining their manufacturing in America has allowed ORCA coolers to maintain a high degree of quality in their design and manufacturing. Unlike RTIC, whose quality leaves something to be desired and have been known to cut some corners, ORCA holds its own vs YETI coolers who are known for their quality.
The design of ORCA coolers is reminiscent of YETI and other roto-molded ice boxes – thick-walled insulation covered in a seamless plastic coating. The thick walls and lack of seams give these coolers an extremely long lifespan, making them virtually indestructible. They are extremely similar, with only a few key differences:
Latches
The rubber latches of the
ORCA coolers are designed to look like a whale's tail, which is a nice design touch and homage to the clever name of the company. The rubber is thick and heavy-duty and won't wear easily.
Handles
While YETI coolers handles are marine-grade rope with a rubber handle, ORCAs handles are made of tough durable nylon, with a rubber handle. The nylon is thick and tough and should hold up almost as well as the YETIs marine-grade rope handle. But, this is one reason we'd actually go YETI, vs ORCA.
Cargo Pouch
One great feature we absolutely love that the YETI coolers don't have is the mesh cargo pouch that is mounted to the back of every ORCA cooler model. It's a great spot to keep your phone, wallet, keys off the ground and still within reach. It seems like a small detail, but it's such an incredible and overlooked feature, that the pouch is one of the main reasons why we go ORCA Coolers vs YETI coolers.

Otherwise, the two brands have the same great features you'd expect from a roto-molded icebox: a tough interlocking hinge, a thick rubber lid gasket, non-slip feet and an easy-pour drainage spout.
Sizes & Colours
YETIs are available in 10 different cooler sizes and 4 different colours, ranging from a 20 quart day trip size, to a professional fishermen's 350 quart model. By contrast, ORCA makes 6 different cooler sizes ranging from 20 quarts to 140 quarts capacity. They make their smaller models in at least 6 different colours, with some special edition color combinations that are subject to availability. Different sizes give obviously you different weights, (the larger you go, the heavier you get) so that's just something you'll have to figure out your needs.
The size of cooler you need will vary depending on how you'll be using it. If you're looking for a companion for day trips to the beach, then the YETI 20 or ORCA 20 or 26 may be the best option for you. If you need something for weekend trips and something more versatile, maybe consider a cooler in the 40-70 quart range. If you are looking for an icebox for your boat, you'll want to look at the larger models, 120+ quarts.
ORCA vs YETI: Ice Retention
One of the most important features (if not THE most important) of your new cooler will be how long it actually keeps your ice. There are tons of YouTube videos and reviews online of folks performing their own ice retention tests and comparisons between brands, so we did all the research and compiled the results for you (Skip to the 2:30 mark in the video below to see the results after 4 days).
It's also important to note that there are a ton of different factors that can affect your cooler's ice retention including (but not limited to): the size of ice you are using, what you're storing inside, temperature outside, where you store it, how often you open the lid, did you pre-cool it, and more.
So how do these two brands compare? Despite YETI coolers being considered the cream of the crop of roto-molded coolers, in general we found that when pitting ORCA coolers vs YETI, ORCA actually provided better ice retention. Comparing the two brands side by side in as equal conditions as possible, ORCAs were able to retain ice on average, around 1 day longer than YETI coolers. Again, every person's use of their ice chest will differ, and with that the ice retention, but that's just what we've found.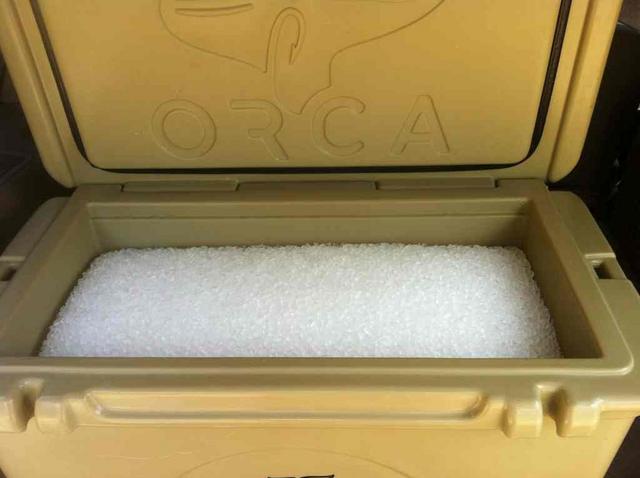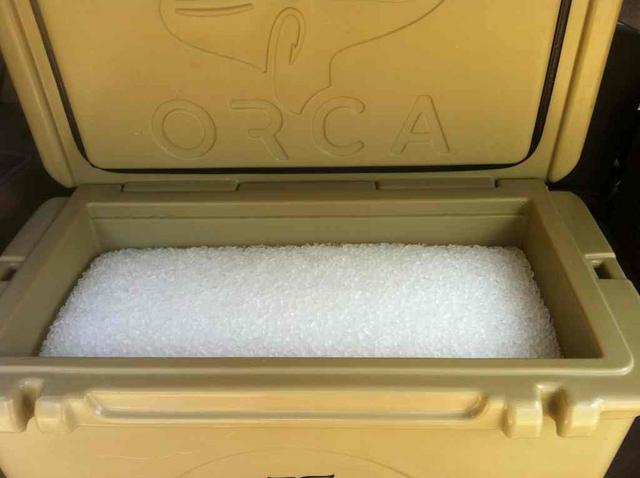 A Quick Note on "Pre-Cooling"
It's recommended for roto-molded coolers like a YETI and ORCA cooler that you use a "sacrificial" bag of ice before you actually need to use it. The thick insulation not only keeps your icebox cold, but it works both ways and can absorb ambient heat of where it's being stored, keeping your ice chest warm, or even hot. Whenever possible, pre-cooling with a bag of ice and allowing it to melt and drain it before using (or storing it in a cold place) will improve the performance of your cooler when you need it.
Bear-Proofing

YETI has no problem boasting that they have IGBC bear-proof rating for their coolers. The small hole in the corner of the lid and tub of a YETI cooler allows a space for a padlock to lock the lid down tight, preventing bears to get into your things, since the rubber latches are a breeze for them to get through. Having bear-proof products is great for those who spend time out in the woods fishing, hunting or camping.
But, the only thing that makes it bear-proof is having a padlock. Otherwise, it's like any other cooler…
As such, despite not having the official IGBC rating, ORCA coolers can also be considered bear-proof since they have the ability to be locked with a padlock, keeping bears and other wildlife – or other humans – out of your stuff, even if they don't have the certificate.
Accessories
One more way that ORCA coolers outdo their competition, is their wide range of accessories that are available. They offer more accessories than any other cooler company, and honestly, possibly more than all of them combined.
YETI offers the basic accessories that most other brands also do: cooler dividers, cutting boards, bottle openers and a fishing rod holder.
ORCA coolers take this to a whole new level. To start with, the molle wrap. It's a canvas material that clips around the entire cooler that gives you a blank slate of customization where you can add everything from cargo pouches, flashlight and knife holders, really anything. There's more than 15 different accessories you can consider to make your ORCA cooler your own. Among them is the hybrid solar pack which is super cool. It's a little zip-up solar panel you can use to charge a reusable internal battery, which you can then use to charge your devices – your phone, a speaker, a light – really anything you need.
Warranty
YETI actually provides a decent warranty for a cooler brand. They provide a 30-day satisfaction guaranteed return window, in addition to a 60-day exchange policy, if you decide you need a bigger size or want a different colour. After that, their products are backed by a 5-year limited warranty that is valid for any manufacturer's or workmanship defects that may arise over that time.
ORCA by contrast beats out those measly 5 years and backs their coolers by a lifetime warranty against manufacturers defects in their materials or in workmanship. This is assuming they have been under normal use and ORCA will then replace or or repair your defective product. As long as you have proof that you've obtained the cooler from a registered dealer or online retailer like Amazon you should have no issues applying for the warranty coverage. There is some fine print involved with exemptions, but we've found ORCAs customer service is great and as long as you have a true warranty issue it shouldn't be an issue.
Price
If you're looking into a roto-molded icebox, you should know by now it's not going to be the same price as a cheapo Wal Mart brand. YETIs are notorious for their high prices which is a huge turn off for some folks. Yes, they have a great reputation, but a good chunk of what you're paying for is that reputation, and the marketing. ORCAs are often cheaper, and with very comparable quality and ice retention. Plus, you get a lifetime warranty and a product made in the USA.
Where to Buy
While it is almost difficult to avoid seeing YETI coolers being advertised or for sale, ORCA coolers are often a little more difficult to find.
YETI has hundreds of official distributors, dealers and local shops that carry their products, so their coolers are quite easy to find and buy. Of course, they're also available on Amazon and other online retailers.
ORCA doesn't quite have the same distribution that YETI has, being a smaller cooler brand, so they're a little more difficult to find. And finding the right size and color for you is a whole different story. ORCA does sell their coolers through dealers, but the best place to find them is online or on Amazon. Plus that way you avoid the retail mark-up, can find a discount and get free shipping.
See the full line of ORCA Coolers here
Check out the full line of YETIs coolers here
The Bottom Line – ORCA vs YETI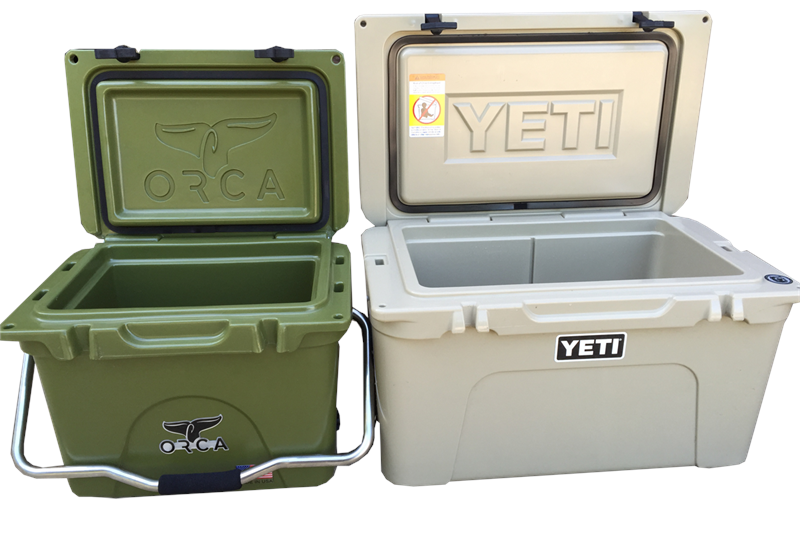 At the end of the day, the differences between these roto-molded iceboxes are pretty minimal. Any brand you choose will do a great job at retaining ice and keeping your beer or food nice and cold, although it may differ by a day or so. They all have similar features and the differences in quality is mostly negligible. We can't make the decision for you, but let's review what we learned in this article, and which brand wins in each category.
Companies & Reputation
Advantage: ORCA
Both are American companies with great reputations, but ORCAs are still made in the USA, while YETIs are now manufactured in China.
Design & Materials
Advantage: ORCA
The features you'd expect in a cooler are all there: thick insulation, durable plastic, and everything else. But, we love the mesh cargo pouch fastened to the back of the ORCAs, and the rubber latches that look like whale tails are just the cherry on top.
Sizes & Colours
Advantage: YETI
Despite the smaller sizes of ORCAs having more colours available (black, pink, tan, white, blue and green), YETIs have so many more sizes to choose from.
Ice Retention
Advantage: ORCA
Surprisingly, their insulation and design actually outperformed YETIs. They've got some of the best ice performance in the game
Warranty
Advantage: ORCA
Each cooler YETI makes gets a 5-year warranty, but that just can't compete with ORCAs lifetime warranty.
Price
Advantage: ORCA
YETIs prices are becoming and the price compared to ORCAs are fairly comparable now. But, now that YETIs are made in China, for the quality and performance you get from the American-made, high quality ORCA, you can't go wrong.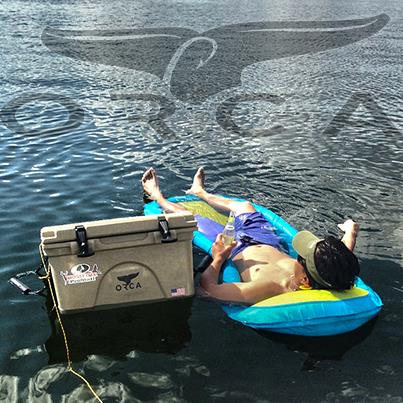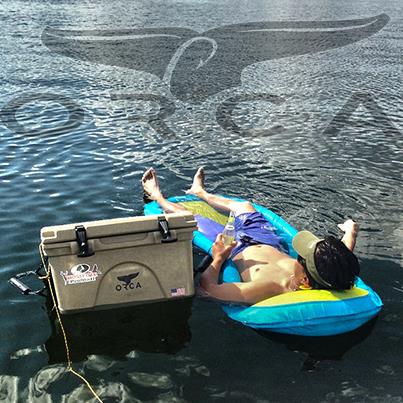 So, there you have it. In the categories that we compared, ORCA coolers come out on top. This doesn't mean that YETIs aren't great products, because they obviously are. But you can maybe save yourself a few dollars going with a slightly lesser known brand.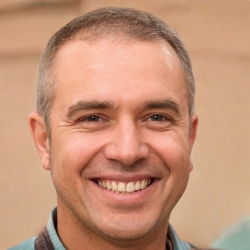 Latest posts by James Kennedy
(see all)