YETI Coolers: An In-depth, Honest Review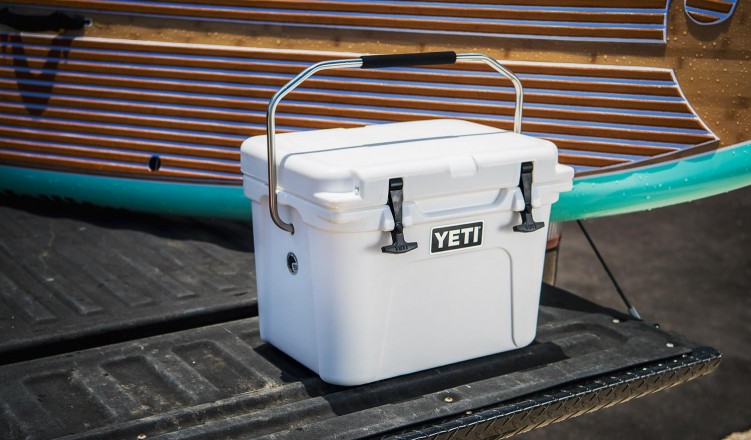 You've likely heard of YETI coolers, or know someone who has one. Most folks love the one they own. But are they worth the money? Or are they just a marked up cooler with aggressive marketing. Are you better off going with a cheaper brand? Read on as we dissect YETI coolers and and see if they are worth your hard-earned dollars.
YETI Coolers: A Quick Overview of our Favourites
Roto-molded coolers are all the rage these days. You've likely seen a few around, since they are pretty distinct from classic coolers. At the forefront of this roto-molded cooler movement is YETI. This American company was founded in 2006 and has been hard at work producing large, quality insulated containers since then. They've also been hard at work protecting their designs from copycats, and have more than a few lawsuits ongoing and some resolved. These competitors are attempting to offer the same quality of product at a lower price, since YETI coolers are pretty dang expensive. Here's a quick summary of our favourite hard and soft coolers made by YETI:
1. YETI Hopper Two
While YETI is obviously known for their roto-molded hard coolers and they bring the same quality and expertise to this unique soft cooler. The YETI Hopper Two is a refreshing new take on the traditional soft cooler. The insulated walls of the bag aren't thick and inflexible like many other soft coolers with a boxy shape – it's honestly more like an insulated duffel bag.This is great since it's much easier to stow away in your car or under the stairs when it's empty and not in use. Ever carried a boxy soft cooler with a shoulder strap and have the sides bump your legs on every step? The non-boxy shape of the Hopper Two makes it extremely comfortable to carry making it ideal for hikes, the beach and boat days. The materials they've used on the Hopper are thick and durable, and is entirely waterproof – including the zipper. Size-wise, they make three sizes: the Hopper 20, 30 and 40. The 30 is the most versatile size in our opinion, with enough space for 23 standard beer cans with a 2:1 ice to can ratio. Ice won't last as long as a roto-molded model like the Roadie, but overall, this is our favourite soft cooler you can get.
2. YETI Roadie 20
The Roadie 20 is arguably YETI's most identifiable cooler that they make. The Roadie is also a perfect size for day trips and beach days (and roadtrips, obviously), but with a few notable differences from the Hopper. While it doesn't have a handy shoulder strap, the foam wrapped metal handle makes it easy to lug around. The 2″ thick insulation gives you much better ice life than a soft cooler, giving you – literally – days of ice. If you spend all day at the beach or on the boat with hot sun beating down on your cooler you will want a cooler like this rather than a soft cooler. There's nothing worse than warm beers or sodas and this YETI will ensure you never have that problem. It will be a bit heavier than the Hopper as well, mostly because of the thick insulation so that's the trade-off you have to live with. This is an awesome cooler that you won't be disappointed with. We find the best price is usually online since you avoid the retail mark-up.
3. YETI Tundra
CHECK PRICE ON AMAZON
If you're worried that the Roadie may be a bit small, YETI makes very similar larger models, the Tundra line. The Tundras come in a few different sizes, all measured by quarts – 35, 45, 65, 75, 105, 110, and even a 250 model – ideal for big sea fishers and hunters. For those that aren't catching marlin and other big game, the 65 or 75 is likely the best option. The 45, 65 and 75 are the most popular models by far since they are much more versatile. Small enough to fit in the back of the car, big enough for food and drinks for the whole clan. They also come in a handful of different colours. The larger models get pretty heavy and awkward to carry, so you want to keep that in mind. These coolers are really quite amazing with how long the ice lasts. Ice will stay frozen for 5+ days if you keep the cooler closed so these coolers are not only great for everyday use, but also for weekend – and longer – trips. The quality of these coolers is really what stands out, with premium materials used for the insulation, rubber seal under the lid, and rope handles. They can be expensive, but usually the prices online are best since you don't have to deal with retailers.
Materials & Manufacturing
The method by which these ice boxes are produced is called rotational molding, or roto-molding. Roto-molding is a process whereby a liquid plastic polymer is fed into a rotating hollow mold. The plastic cools slightly, then more molten plastic as added, all while the mold is spinning. This process produces thick, uniform walls without any seams required to glue or otherwise attach together. In the case of these ice chests, the plastic is fed over top of thick insulation, producing a thick-walled cooler with no seams. The insulation that is used in the walls is a pressure injected commercial-grade polyurethane foam that retains the cold extremely well.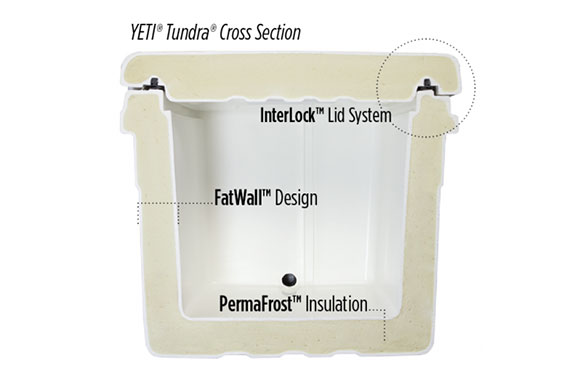 Having a ice chest that lacks seams greatly increases its lifespan and durability. Your old Coleman or Igloo likely is manufactured using multiple pieces, glued together. If you use your cooler on a boat, water can seep in between the seams and slowly degrade the tight seal. Any seam will also allow for heat to make contact with the insulation, warming up the inside of your cooler more quickly. Having the entire tub and lid being encompassed in a single piece of material means you get a durable container that retains its temperature more effectively. It's definitely a "buy it for life" type product.
Key Design Features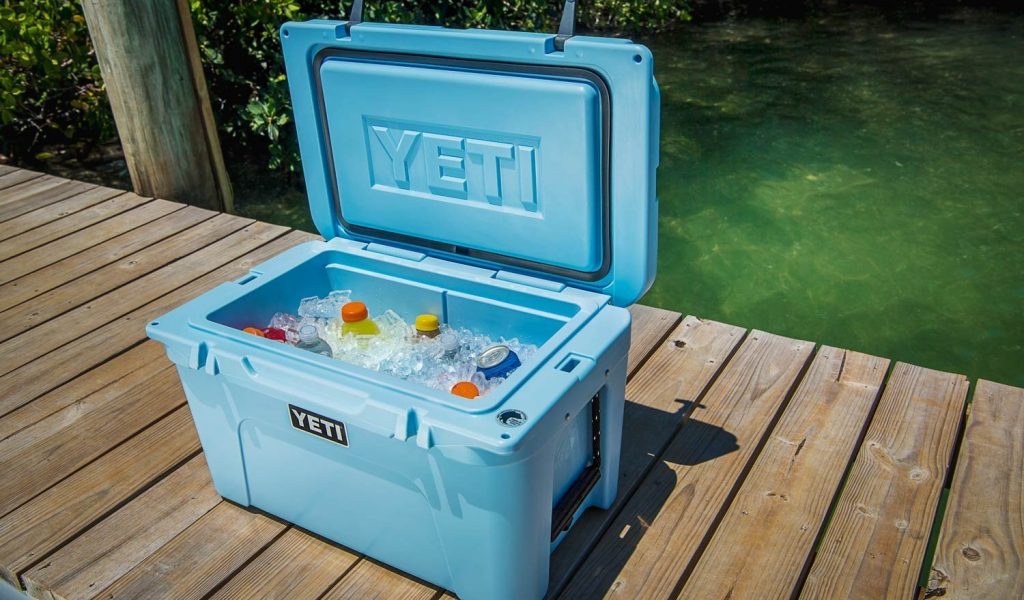 These YETI coolers aren't just like the cooler you have sitting in your garage. They have some awesome and well thought out features. So awesome in fact, they are the reason they have had to file lawsuits against competitors to protect their designs. Here's a few of our favourite features:
Very thick, and heavy duty insulated cooler walls to keep your things cold (or hot). Ice lasts up to 7 days in the YETI and that's not an exaggeration. The insulation works both ways and should you need to keep some hot food in there for a pot luck or party, you can count on it to do so.
The T-shaped latches are made of very thick, heavy duty rubber. The fit is so tight that you can't just push the latches into place with your palm, you need to actually pull down fairly hard on the latch and then lock it into place.
The cooler sits on (somehow trademarked) rubber feet, that prevents any slipping around. This is especially great if you use the cooler in a boat, as it will keep it in place even if the floor gets wet. The feet also allow air to pass underneath the cooler, preventing any ambient heat from the ground or floor warming up the insulation.
Military-grade polyester ropes function as the handl
es for the boxes, that are securely mounted to the box. You don't have to worry about those cheap-o plastic handles that always get loose and fall off.
Two slots mounted on the rim of the tub functionas anchor points for tie-downs, which are great to secure the icebox to your boat, trailer or truck bed.
The thick rubber gasket helps produce a tight seal that locks in cold, and keeps in any odors that wildlife may be attracted to. The interlocking hinge won't fall apart like other cheaper cooler models.
A rugged, leak-proof spout drains water in a vortex which quickly drains any excess liquid.
When you lock the icebox with a padlock in the designated slot in the corner, it becomes IGBC-certified bear-proof. It also keeps your beer and food safe from people!
A small wire frame basket is also included in most models (excluding the Roadie) to help maintain some organization and keep certain goods dry.
Ice Retention
Clearly, these iceboxes have a great design, but how do they actually perform? Is it all just marketing? There's obviously no point in having a great looking product if they don't keep your ice solid and your beer and food ice-cold.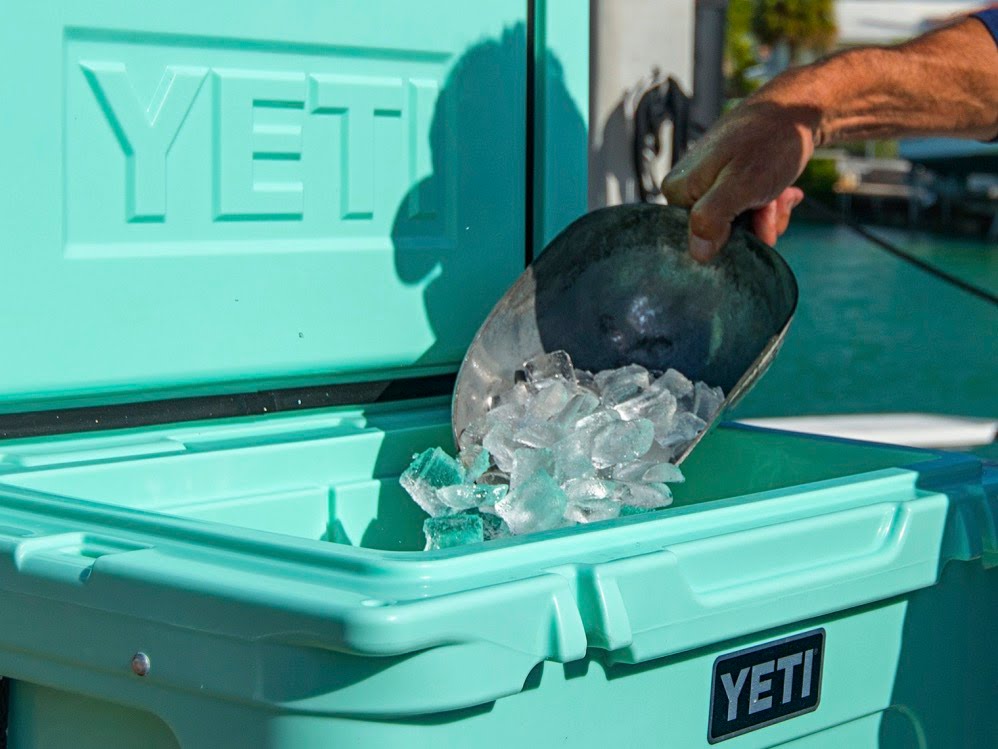 It's hard to declare an exact number of days that ice will keep, since there are many different factors that will affect the performance of your cooler, such as:
– What type of ice you use: large blocks will last longer than smaller cubes (a combination of the two is a great way to extend the life of your ice)
– What temperature it is outside: your ice obviously won't hold the same way it does in summer as it does in winter
– How often you open the lid: every time you open the lid you let in warm air, so if you can refrain from opening the lid as much as possible, you can keep the ice much longer
– Whether or not you pre-cool: using a "sacrificial" bag of ice is recommended with roto-molded coolers. Because the insulation is so good at keeping things cold, it also keeps things hot well. For the best performance it's recommended you cool ahead of time by filling it with ice, as well as storing the icebox in a cool space like a shed or the basement.
All of these various factors aside, the YETI coolers are very good at retaining ice. You can definitely count on it to keep ice through an entire weekend, and if you're good at keeping it closed, you can certainly keep ice for up to a week.
The Seven Day Ice Test:
In the above video, using the 75 quart model, they were able to keep ice for 7 days (with some significant melting). But again, how long the ice lasts will depend on how and where you use yours.
Picking a Size
There are several different colours and sizes of ice chest available. They are available in three colours: classic white, desert tan, and ice blue. They also come in sizes ranging from 20 quarts – a perfect size for day trips – all the way up to 350 quarts, a size most typically used by fishermen or in some cases hunters. Regardless of how and how often you will be using it, there will be a perfect size for you.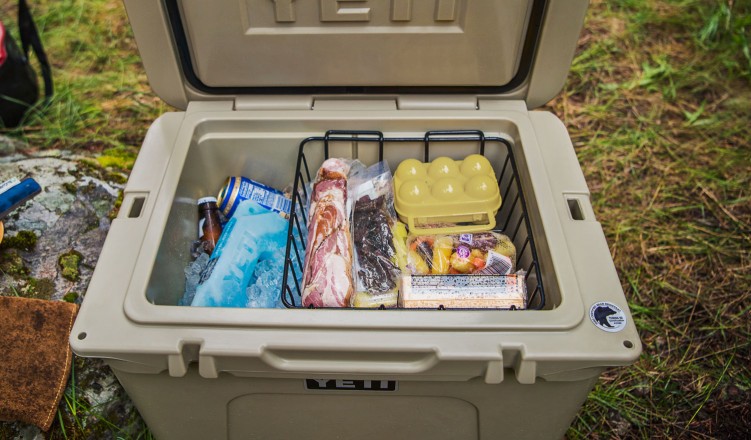 Warranty
Unlike RTIC coolers, one of YETI's main competitors, which provides only a 30-day return policy, YETI offers an impressive warranty. Not only do they offer a 30-day satisfaction guaranteed return policy, but an additional 60 day exchange policy.
They also provide a 5-year limited warranty for any defects in workmanship, materials or manufacturing. Keep in mind if they deem your issue as normal wear and tear or from improper use, you may not be eligible for warranty. You can check out more information on their website.
Negatives
While these iceboxes are clearly industry leaders, they do have a few drawbacks.
For one, they are quite heavy, even when empty. The smallest model, the 20 quart "Roadie, weighs 15 lbs when empty. The 50 quart size, a common size for weekend camping trips and beach days weighs 26 lbs when empty. The heavy weight is due to the thick insulation and plastic walls and lid, and is the trade-off you have to put up with to get such a heavy-duty and durable container.
In addition to being heavy, they do not have wheels. Keep in mind that if you are going to be lugging the chest around far distances when full of beer, food and ice, it's going to be a bit of a workout. We definitely advise against dragging it since it will eventually wear through the base of the tub, so make sure you can lift the cooler once full, or plan to leave it in your vehicle.
While YETI is considered the original roto-molded cooler, they come with a fairly steep price tag. Of course with all the great features, quality and warranty, it should last you years, but they can be a bit pricey. If you need a cooler just for the occasional day trip, it may be worth getting something cheaper. If you're going to be regularly using it, for weekend or week-long trips, parties, camping, fishing and hunting, it will be worth the investment.
Lastly, although these iceboxes are designed in Austin Texas, and used to be manufactured there, they are now made in China. With the change of location YETI hasn't lowered their prices, so we expect they're making a pretty penny off of their high prices. It's probably necessary to fund all of their lawsuits… Yes, they are more expensive than their competitors, but you are paying for great quality materials and a great warranty from this trusted brand.
Bottom Line
So, is it worth the money? Well, it depends what you're going to be using it for. If you need something for day trips to the beach with your family, a YETI cooler may be a bit overkill and you may want to look into a cheaper option.
Do you like to buy quality products that will last a lifetime? Are you regularly going on weekend or week-long camping trips where you need your ice to last? Do you need a cooler to keep meat cold on the trip home from hunting, or on the boat for keeping your fish chilled while on the water? If you answered yes to any of these, then you have found your new cooler. YETI coolers are virtually indestructible, keep ice for days and plus they look great. You can't go wrong!
Frequently Asked Questions (FAQ)
Q: Where are they Made?
A: Although originally manufactured in the USA, YETI coolers are now made in China. Their marketing states that the product is "designed in Austin Texas, made in China."
Q: So why are they so expensive?
A: A few reasons. Roto-molding is an expensive process, but since they manufacture in China, a good chunk of what you are paying for is their marketing. That said, YETI is a trusted brand, and considered the original roto-molded cooler. The materials they use are good quality and, their warranty is one of the best.
Q: Is there a cheaper alternative?
A: There are other brands that produce roto-molded coolers at a lower price such as RTIC, if you are shopping on a budget, check them out.