if you Roto-molded coolers are all the rage these days, with many companies that make a premium cooler like YETI, RTIC and ORCA at the forefront of the movement. You may notice that these ice chests all look the same, often with the exact same features. But we've recently come across a company that is making their own roto-molded cooler designed for fishermen, kayakers and hobbyists alike, with features you didn't even know you wanted. Orion coolers, owned by Jackson Kayak, are the subject of today's review, so let's dive deeper into what make's these iceboxes so great.
Orion Cooler Reviews
(2020 Update)
Don't have time to read every last detail? No problem, that's why we did it for you. Just check out this quick summary of the full review. For those of you who want to get into the nitty gritty, carry on!
Orion 25 Cooler
Orion 35 Cooler
Orion 45 Cooler
Orion 55 Cooler
Orion 65 Cooler
Orion 85 Cooler
Capacity
25 quarts
Capacity
35 quarts
Capacity
45 quarts
Capacity
55 quarts
Capacity
65 quarts
Capacity
85 quarts
Colors
Limestone Green, Desert Camo, Forest Camo, Ember Orange, Ocean Blue, Gray
Colors
Limestone Green, Desert Camo, Forest Camo, Ember Orange, Ocean Blue, Gray
Colors
Limestone Green, Desert Camo, Forest Camo, Ember Orange, Ocean Blue, Gray
Colors
Limestone Green, Desert Camo, Forest Camo, Ember Orange, Ocean Blue, Gray
Colors
Limestone Green, Desert Camo, Forest Camo, Ember Orange, Ocean Blue, Gray
Colors
White, Tan, Blue
Grey
Weight
21.5 lbs
Weight
27 lbs
Weight
31 lbs
Weight
33.5 lbs
Weight
36 lbs
Weight
43 lbs
Size
21″ x 17″ x 17″
Size
24″ x 18″ x 16″

Size
27″ x 19″ x 18″

Size
30″ x 18″ x 18″
Size
33″ x 18″ x 19″

Size
37″ x 18″ x 21″


CHECK PRICE ONLINE

CHECK PRICE ONLINE

CHECK PRICE ONLINE

CHECK PRICE ONLINE

CHECK PRICE ONLINE

CHECK PRICE ONLINE
The Best Orion Cooler:
Orion 25 Cooler
Small, portable size. Great for kayaking
7+ days of Orion ice retention
High quality aluminum components
Rugged rubber and rope handles
Latches sit flush with cooler
Built in bottle openers and tiedowns
Large, quick draining drain plug
Grippy lid, rubber freezer gasket
Bear resistant
Lifetime warranty
About Orion Coolers
Orion coolers are made by Jackson Kayak, a major manufacturer of plastic kayaks. Jackson Kayaks is an American company, and all of their products are made in the USA, at their factory in Tennessee. Jackson makes kayaks for competitive kayakers, casual whitewater rafters, professional fishers, and casual hobbyists.
Every Jackson kayak is built with quality materials, to be impressively reliable, durable and lightweight vessels.
Jackson Kayak has used their expertise in plastic manufacturing to build an equally impressive roto-molded premium cooler. Roto-molded coolers like Orion's are manufactured by filling a mold with molten plastic while simultaneously rotating the mold. In the case of these coolers, this produces a uniform layer of plastic covering a thick foam insulation, making these coolers virtually indestructible. The unique design and manufacturing provides them with impressively long ice retention due to the thick insulation and lack of seals that would otherwise be produced in traditional cooler manufacturing. There's also a bunch of features Orion coolers have that many other brands just don't compare to. Plus, Jackson Kayaks Orion Coolers have features we typically don't see in other brands, making them a top choice of premium cooler.
Top Rated in Our Cooler Reviews
We've done plenty of cooler reviews for all makes and models, and Orion consistently ranks as one of the best. Check out the full guide if you want to see how it stacks up.
Quality of Materials
Orion coolers are manufactured right here in the USA and they draw from their experience and expertise in producing kayaks with their manufacturing. The thick polyethylene exterior of an Orion ice chest is rugged and durable, and the insulation within is thick and extremely good at retaining cold temperatures. The insulation is at least 2″ thick everywhere – even the lid and the corners. They certainly don't cut corners on quality and it's apparent in the materials they use. This is the all-time premium cooler. The rope handles are thick and durable, and are connected to a thick, rubber motorcycle grip handle.
Best Features of Orion Coolers
Orion coolers have been designed so that their ice chests with some awesome unique features that we don't see in most any other roto-molded coolers. Here's a quick list of our favourite features Orion coolers have, and why they matter.
The non-slip embedded rubber pad on the lid of the acts as a cushion when you're sitting on the cooler, and also prevents slipping if you ever need to stand on it. It's great for on the boat when you need to use a cutting board that won't slip around, or so your tackle boxes don't slip.

Every corner of an Orion has aluminum corners, which is unique to Orion coolers, not seen in other cooler brands like YETI.
These aluminum corners can be used as durable, heavy duty contact points for tie-downs, and each one actually functions as a bottle opener. Regardless of where your cooler is positioned, you can access one of the built-in bottle openers. The corners also allow the cooler to be locked in a unique way.
Orion coolers have a unique locking system that we absolutely love. To lock up other premium coolers like YETI, you can use a padlock to secure the lid to the tub, then a cable to safely secure the cooler to your truck, boat or wherever you store it.
But, you can't keep it locked safely and also have access to the inside. You can use the aluminum corner to secure the cooler instead, so you can keep it locked up safely to your truck and still get in and out quickly and easily.
One of the most unique features of an Orion is the built-in aluminum YakAttack track system. YakAttack makes fishing gear specifically made for kayaks, and having additional contact points on your cooler that will be mounted to your kayak gives you that much more space and freedom of movement.

The handles of the cooler are well-designed, long enough to be comfortable enough for most folks to carry, but won't drag on the ground. The thick marine-grade rope has a thick and durable rubber motorcycle grip handle. No cheap-o foam here. More features that come standard with an Orion cooler you'll be hard pressed to find elsewhere.
While most roto-molded coolers have rubber latches on the lid that you pull down and secure into place, Orion has two-part aluminum cam latches instead. They are easy to open and close thanks to the mechanism of the latch, but hold extremely tight.
Best of all, they don't stick out, bur rather sit flush with the wall of the cooler making it easier to pack, and won't cause problems by getting caught on anything – like when you're fishing on a kayak.
Not only are the cam latches more difficult for smaller wildlife to open, butwhen you use a padlock, the ice chest becomes certified bear-proof. Being bear resistant isn't something that every premium cooler brand can boast about, as it requires some specialized components and certification. They put this Orion ice chest to the test with a grizzly bear to prove that it's durable and tough enough to withstand a beating. The airtight rubber gasket also contributes to the bear resistant design, keeping any smells from your food or catches, in the cooler. Regardless, You can rest easy knowing it can take a beating and your things will be kept safe, even from the assault of a grizzly bear.
An optional feature available in the larger cooler sizes is a food-grade cutting board, that also can act as a divider for the inside to improve your organization. This is an awesome feature for fishing, camping and hunting.
Orion coolers have a large drain plug, making it easy to quickly drain out any meltwater. Many cooler brands are putting in two drains, however the Orion coolers come standard with just a single drain plug. This, in addition to the fact that the drain is not tethered, is the only feature that we think Orion could improve on.
Orion Ice Retention
So, clearly Orions have a lot of awesome features. But if you're going to be spending a few hundred dollars on a cooler, you want to make sure it works. Thankfully, Orion's great design and features all contribute to its awesome performance. Competitor's like YETI or RTIC we've reviewed in the past can provide 5-6 days of ice. How does Orion compare? Quite well, actually. We've found that Orion coolers can easily get you 5-6 days of ice, even up to 9+ days, making it easily comparable to the other big brands of rotomolded cooler.
It's important to keep in mind there are a lot of factors that can affect ice retention such as: where the cooler is stored (temperature, direct sunlight, etc.), how often the lid is opened, if it was pre-cooled, what type of ice you use (large blocks vs small cubes) and several more. Regardless of how you will use it, we can expect you to almost always get a full weekend of use, which is what most folks will use it for, and up to 5 days shouldn't be an issue either. At the end of the day, the thick insulation and freezer style rubber gasket help to keep the cooler airtight, and ice cold.
Quick Pro Tip Regarding
Keeping Your Cooler, Cool:
Roto-molded coolers are great at keeping ice due to their thick insulation, but it can also be a downfall. The insulation can trap ambient heat from wherever you store the cooler, which can then warm up your ice once you fill it up. It's important to pre-cool your Orion by using a "sacrificial" bag of ice to cool the insulation before you need it, or store your ice chest somewhere cold like inside a chest freezer. Many folks don't get their expected ice retention times due to this easily overlooked fact. If you want to hit the 5-6+ day mark, you should always pre-cool!
Sizing & Colors:
Orion's are easily recognizable due to their unique camo-colored designs, produced by using different colors of molten plastic during the molding process. They've expanded their colors over time to include: Limestone Green, Desert Camo, Forest Camo, Ember Orange, Ocean Blue, Gray.
They are also available in a few different sizes, ranging from 25 quarts to 85 quarts. The two we recommend are the 25 and 65 quart sizes, since they are the most useful.
The 25-quart model is great for day trips, or for mounting to the back of a kayak. However, the most popular and versatile is the 65-quart model. 65 quarts is a versatile size that has many uses: weekend and week-long trips, boating, camping, BBQs, parties and more. If you need more size you can also size up to Orion 85 which makes a great hunting cooler.
Another great thing about the sizes of Orions is their "real-world" sizing. In other words, the exact dimensions for the inside of the cooler they decided upon were carefully selected to ensure you get the most out of your ice chest as possible and can fit common items comfortably For example you can fit an entire case of water perfectly within the tub, they're tall enough for wine botles and 2L pop bottles, and wide enough to stack two aluminum cans end to end on their side. No wasted space means more room for your food and drinks. This is a detail many other brands don't bother to consider.
Orion Coolers Lifetime Warranty
While writing our Orion cooler review, we did a lot of research on the company, Jackson Kayak. We found that this is a company that stands behind their products. The coolers are manufactured in the USA, and they are so confident that their coolers are up to the task and built with quality, they offer a lifetime warranty on all their products. Just another feature Orion coolers have that make them o This is definitely one of the longer warranties in the industry, and should you have any issues, we've found their customer service is friendly and quick to respond.
Pricing
Unfortunately, all of these great features come at a cost, and these coolers are even more expensive than YETI – a company known for their high prices. But, considering the ways that Orion beats out YETI like their awesome features, better ice retention and the fact that YETI's are made in China, while Orion continues to manufacture in the USA, the price is somewhat justified. Like most things, you get what you pay for, and thanks to the quality of materials, durability and warranty, this is a "buy it for life" type of product.
Orion Coolers vs YETI Coolers
One extremely common question we get asked by our readers: Who wins in a battle of YETI vs Orion? It's a great question, and one we sought to answer in our Orion Cooler review. Orion coolers vs YETI have many features that you don't see in YETI coolers, and other premium cooler brands.
The aluminum corner tie downs and built-in bottle openers are definitely not something you see with other brands. The grippy lid is another feature you don't see from YETI coolers. Plus, Orion coolers are still made in the USA, vs YETI who is manufacturing overseas. If you're wondering about ice retention, these coolers are essentially identical in performance, getting up to 10 days of ice life.
Both Orion and YETI coolers are bear resistant, which is great, but we prefer the latches of the Orion cooler. They won't wear out over time like the rubber T-latches of YETIs and other brands. And, an often overlooked feature: they sit flush with the cooler walls and don't stick out. YETI has the upper hand in sizes available, but at the end of the day, if you asked us to choose one ice chest between YETI vs Orion? We'd go Orion.
Wrap-up: Orion Cooler Review
So, should you get an Orion cooler? The price point means that it won't be for everyone. But if you have the budget for it, want the absolute best ice retention and features in the industry, or need an ice chest for kayak fishing? Then definitely yes! If you only will be using it for day trips to the beach, it may be a bit overkill because the insulation can last you 5+ days and you won't get the full use of the great features. But overall, this is possibly our absolute favourite cooler and although not everyone will pay for it, you won't be disappointed if you decide to.
Did this Orion Cooler review help you choose your own Orion ice chest? Do you own one already? Let us know your questions and comments, we love hearing from our readers!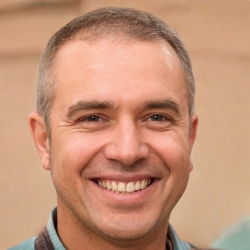 Latest posts by James Kennedy
(see all)