Igloo coolers have been around for ages. You may even have one in your garage that you use often. But with all the progress that has been made with cooler technology these days, you may not realize what you're missing. Roto-molded coolers like YETI and Pelican are starting to take over because they can offer such impressive ice retention – up to 7 days. As a result, Igloo has stepped up their game and now offer roto-molded models of their own.
Are there Igloo's that can hold their own in the roto-molded movement? We took a shortlist of Igloo coolers best sellers, both classic styles and their newer roto-molded chests, and rigorously reviewed them to see which ones are actually worth your money.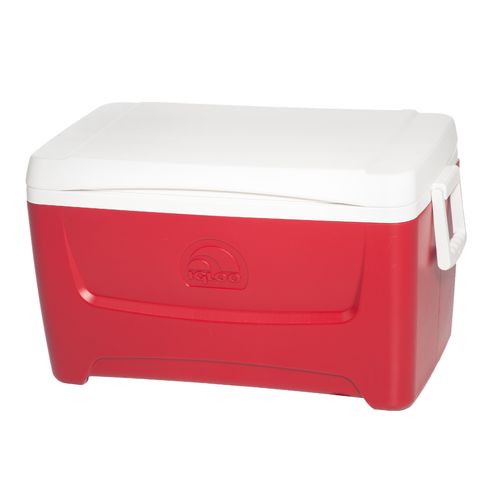 We're going to evaluate these ice chests in the following categories, so keep these things in of what to look for in mind while you check out each cooler on the list:
Usage:

What do you need the cooler for? Beach days? Weekend or week-long camping trips? A fishing boat? You may not need a large, 5-day cooler if you just need it for a beach day. Similarly, you won't be able to keep your fish cold with a $20 day-use cooler.
Size & Weight:

Once you know what you'll be using your cooler for most, keep in mind the size you want. Larger coolers are more versatile, sure, but they can be a pain to store and transport. The larger the cooler, the more you can fit in it and the heavier it gets.
Ice Retention:
Similar to to usage – you may not need a more expensive 7-day ice retaining model if you will never use it more than overnight. It's always better to have peace of mind knowing your ice chest will last a weekend, but some folks will never need more than a day's worth of performance. We'll outline what amount of time of ice retention you can expect to get each ice chest.
Key Features:
The quality of materials and features transform a good product to a great one. For example, two features we like to see in a great cooler are: solid hinges and latches (preferably metal or thick plastic, and well-attached) and a rubber lid gasket to seal in cold air. Another feature many people like to have is wheels, since it makes transporting the cooler much easier. We'll outline each cooler's key features for you.
Negatives:

At ShedHeads, we're not endorsed by any specific manufacturer, so we aren't going to bias our reviews to influence you one way or the other, and we're not going to hide any negatives from you either. We want you to know everything about what you may buy: the good, bad and sometimes the ugly.
Quality & Price:

The great debate: how much do you spend? Sometimes it's not necessary to spend $300+ like many do on a YETI, but often better performing products are more expensive. We'll do our best to determine whether or not what you'll be paying is fair or inflated.
Recommendations:

Finally, we will try and outline what each cooler is best used for, and what we would recommend. We've researched countless brands of coolers and individual models, so we know what look for.

Now that you know what to look for, let's dive into our list!
The list is ordered from smallest to largest for your convenience


Igloo Playmate Pal 7 Quart Personal Sized Cooler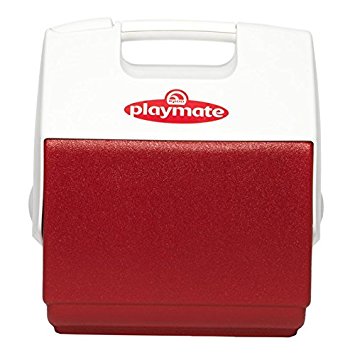 Igloo 15.8 Quart Playmate Cooler

Igloo Sportsman 20
Igloo Super Tough STX Cooler

The Best Coolers
This particular model made our list of the best coolers for 2018. If you want to see what makes it so great, and see how it compares to the competition, check out our guide here:
http://shedheads.net/the-best-coolers

Igloo 55 Quart Sportsman Cooler
Igloo Marine Ultra Cooler


Did this review article help you choose your own Igloo cooler? Let us know your questions or comments below! We love hearing from our readers.