Coleman Xtreme Cooler Review (2020 Update)
A Coleman has been a staple in many homes for decades. The classic look of a Coleman is what most people picture when you say the word cooler. But, while Coleman has been steadily producing their coolers in an "ain't broke, don't fix it" kind of way, some other cooler brands have been hard at work preparing their own roto-molded cooler competitors.
These large, rotomolded coolers like YETI coolers are all the rage these days. These 'premium' roto-molded coolers are extremely popular, and for many reasons: they look great, they perform excellently and they're virtually indestructible. The only catch? They are quite expensive. YETI coolers, for example, can cost you anywhere between $300-$600. Not everyone can afford these big, heavy coolers that give you 10+ days of ice, and more importantly, many people don't need that. In our Coleman Xtreme cooler review, we dive into all the details, and also see how it stacks up against a popular alternative, the YETI Tundra.
The 4 Best Coleman Xtreme Coolers
Did you know there's a few different models of Xtreme cooler? Here's our Coleman Xtreme Review for their 4 most popular models of 2020:
Coleman Xtreme 50qt (wheeled)
Coleman Xtreme 70qt
Coleman Xtreme 100qt (wheeled)
Coleman Marine Xtreme Cooler
Only 50qt size
Also available in Blue
Also available in 100qt size
Also available in 50qt and 62qt size

Available in 28qt, 70qt, 120qt

Perfect for groceries, road trips, the beach and camping
Awesome multi-use cooler, camping, picnics, parties etc.
Great for family get togethers, parties, the beach, park days and more
The perfect affordable fishing/marine cooler
Holds ice up to 5 days
Holds ice up to 5 days
Holds ice up to 5 days
Holds ice 5+ days

CHECK PRICE ONLINE

CHECK PRICE ONLINE

CHECK PRICE ONLINE

CHECK PRICE ONLINE
Features & Build Quality
Colemans are known for their affordability. Despite their low cost, they still have some nice features and a decent build quality. Let's dive into their construction a little deeper.
Insulation
Unlike rotomolded coolers, which often have 2″ or more of thick insulation, Coleman Xtreme coolers have only around 1-1.5″ insulation. Rotomolded coolers are also manufactured in such a way that the insulation is surrounded by plastic without any seams. This makes them ultra-durable and provide superior ice retention due to the lack of seams for heat to escape. It's important to know that Coleman Xtreme coolers are not built in this way, so they don't have the same 7-10 days of ice.
Where are they made?
Surprisingly, Coleman coolers are manufactured in the USA; despite their low cost they've managed to keep their manufacturing in the country.
What are they made of?
The coolers are almost entirely plastic, unlike some other brands which have some rope, rubber and steel components. That being said, it's a thick and durable plastic that will stand up to most uses and abuses, but it's not going to give you the same durability like a $300+ cooler will. The plastic handles of the Xtremes are attached to the coolers using plastic pins, and these are known to fail over time. It's the price you pay for an affordable cooler – it's not going to last you as long as a premium one.
Sturdy Lid & Cupholders
The lids of every Coleman Xtreme have built-in cup holders on the lids, which is super handy – aside from the fact that you need to take them out to open the lid. They've also intentionally made the lids thick and sturdy to you can comfortably and safely sit on them.
Like the plastic handles, another common area for these coolers to fail is the hinges. Unlike most premium coolers which have these durable integrated hinges supported by an internal pin, the Coleman Xtreme coolers use a traditional hinge, made of plastic, attached to the lid and body with a metal pin. We've just seen these fail over time due to the stress of the lid being pulled back too far. Again, if you're buying a Coleman cooler, you're going to be saving money, but sacrificing quality.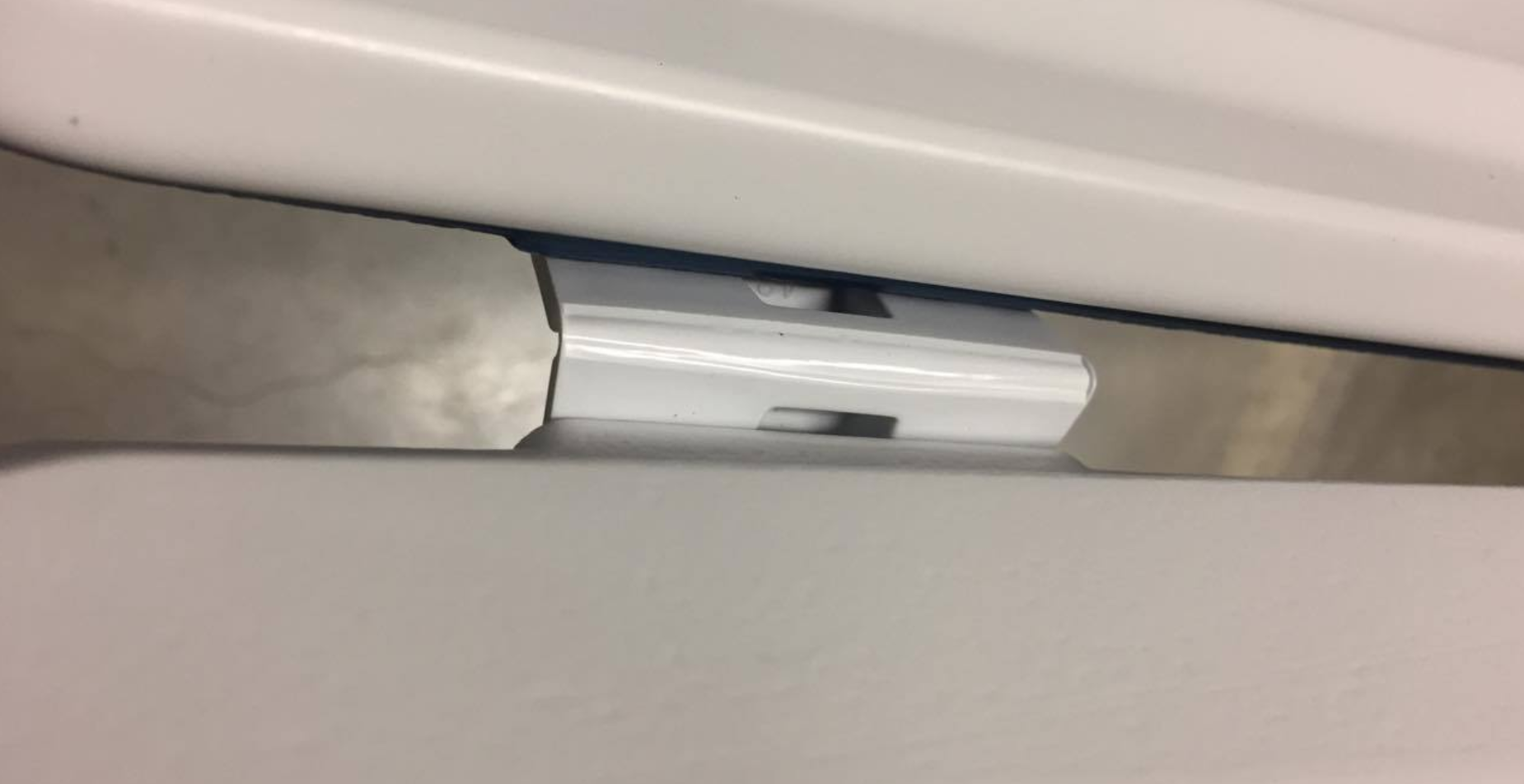 What about wheels?
There are a couple sizes of Xtreme that also have wheels, including the 50qt, their best seller, which has a square shape. There are also 62qt and 100qt wheeled coolers with a classic rectangular shape if you need extra space. The wheels are small compared to other wheeled coolers on the market, but they do a decent job on pavement and grass. They don't do that well on sand, though. A wheeled coolers is a must have for families and when you have a lot of ice, food and drinks because it's just so easy to tow around.
Ice Retention

We've already seen that for a cheap cooler, the durability and build quality is decent, all things considered, though won't compete with a rotomolded cooler. But, you want to make sure it performs, so what about the ice performance?
Coleman claims you can get up to five days of ice with the Xtreme cooler, though is that realistic? We've found that five days of ice is possible in ideal conditions. But, in reality, coolers are used in varying places, temperatures and uses and there are many things that can affect the performance of a cooler – the outside temperature, how much ice you use, how often you open the lid, where you leave it, the list goes on. On average, you can expect the cooler to give you 3 days of ice, making the Xtreme great for weekend trips and days at the park or beach. Past that, and you'll want to opt for something with better performance like a YETI.
Coleman Xtreme Cooler vs YETI
YETI coolers are known for their quality manufacturing and materials. Their insulation is thick and the roto-molding process produces uniform tub walls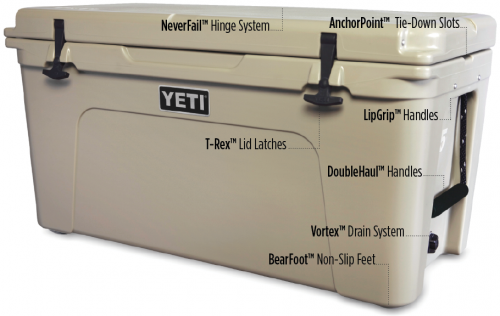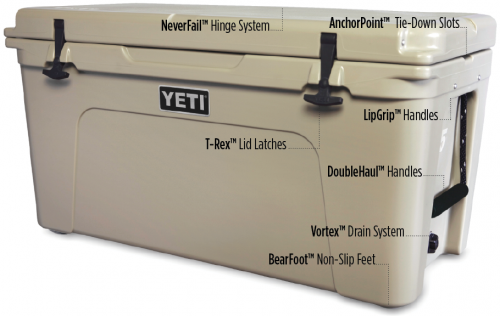 without seals, making their coolers virtually indestructible. The lid has a long interlocking hinge that won't break easily. The rubber lid gasket helps to seal in the cold air, and the marine grade rope handles won't degrade anytime soon. The corner of the cooler has a spot you are able to lock the lid down with a padlock, making it bear-proof as well. In other words, their coolers are loaded with great features and available in various sizes, but they do come at a premium.
Read our full YETI cooler review
The Coleman Xtreme cooler by comparison, is probably more reminiscent of what you imagine when you think of a cooler. The plastic is much thinner
than the YETI, the lid is attached by two more flimsy hinges. The handles aren't attached as confidently as we would like either, and you may need to be careful when carrying it with a full load to avoid too much strain on the connections.
Read our full Coleman cooler review
Under ideal conditions, a Coleman Xtreme cooler can almost compete with a YETI. In our test, after 5 days, the Coleman had no ice, while the YETI had about 30% of the ice left. It's important to note that neither cooler was pre-cooled, nor filled to the top with ice. Were they pre-cooled, we would have expected to get much more ice out of both, but especially out of the YETI since the thick insulation really traps heat and cold. Despite the flaws in the experimental design of this test, there is an important conclusion here: the Coleman Xtreme can hold its own for a weekend.
So, Should I Buy a Coleman Xtreme?
So do you save some bucks and buy a Coleman Xtreme? Or do you need to consider a more expensive option? It largely depends on what you will be using it for. The bottom line is: if you need a cheap, sub $100 cooler to hold ice for 1-3 days, it's perfect for you.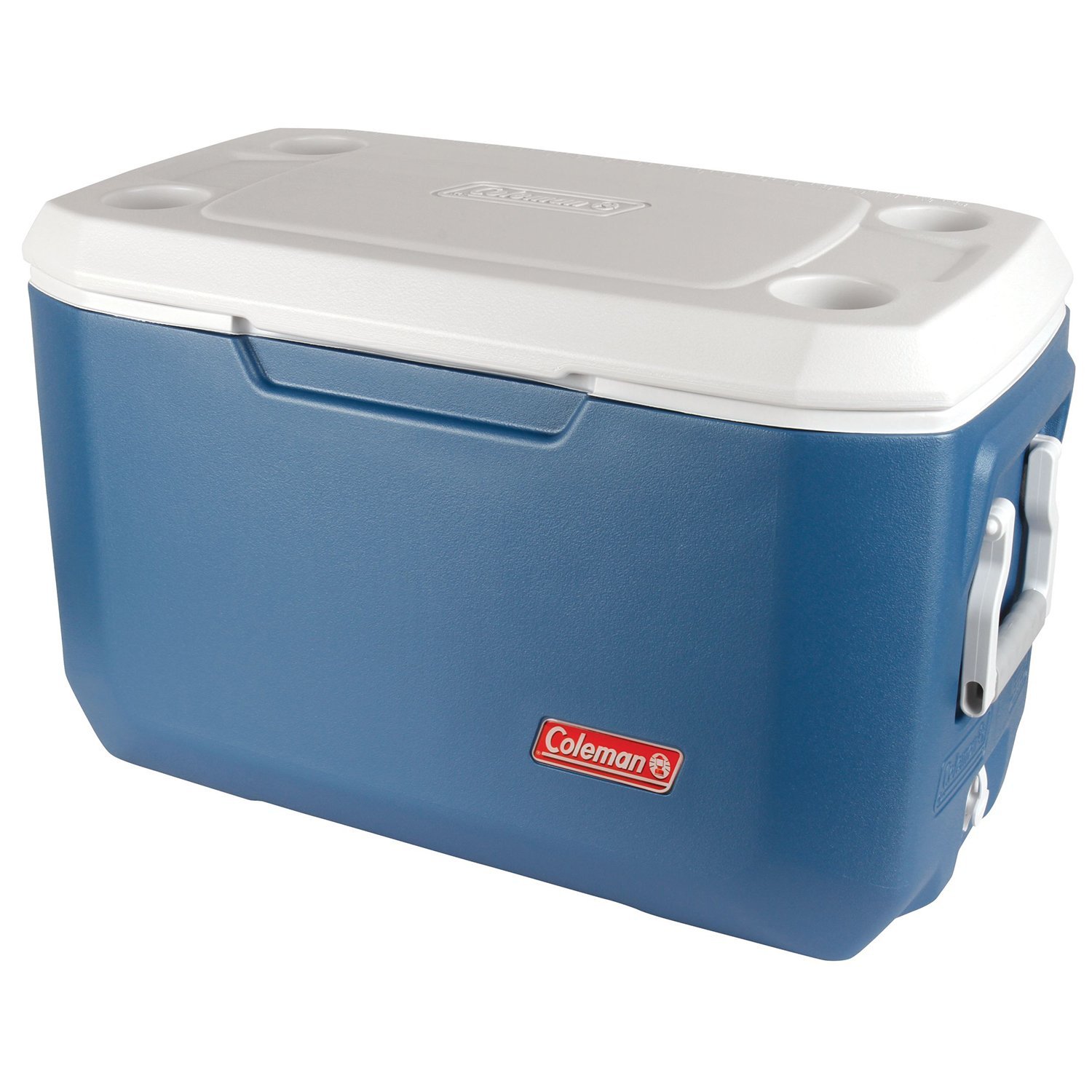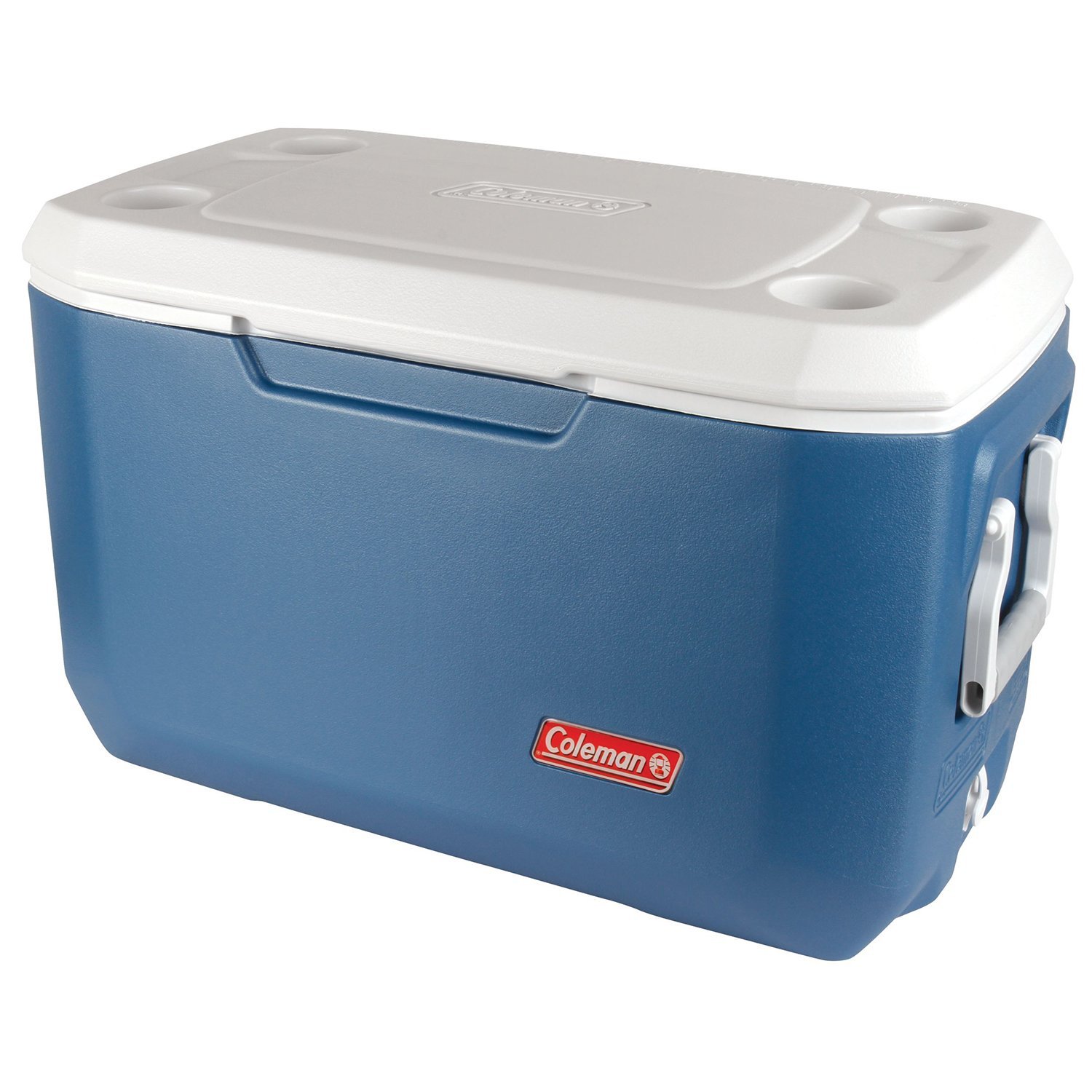 The Coleman costs a fraction of the price, won't be as big a target for theft, and isn't nearly as heavy. It's a great cooler for families shopping on a budget, for beach trips, car-camping and parties and BBQs. But, for holding ice more than a weekend? You're better off looking elsewhere
Check the Price of a Coleman Online>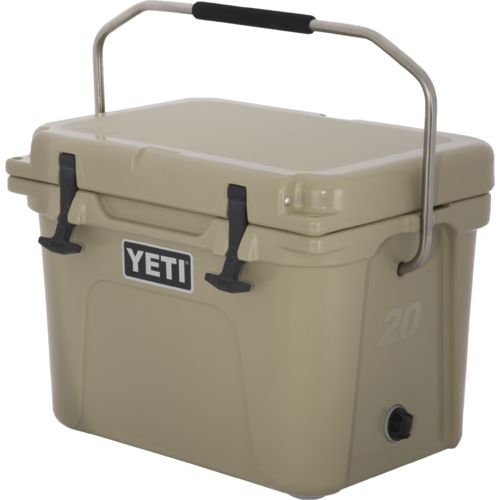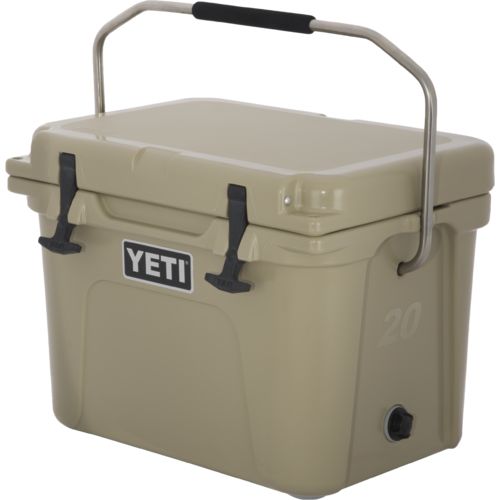 Despite the higher price, YETI coolers are still the king at holding ice, are bear-proof and nearly indestructible. They're great for fishing, camping, longer overnight trips, as well as all the other family activities.
Check the Price of a Yeti Online>
Did our Coleman Xtreme Review help you out? We love hearing the feedback from our readers, so leave us a comment below with feedback, if you bought one, or if you opted for something else!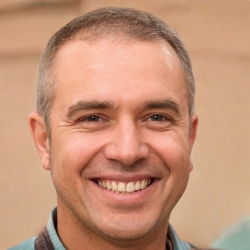 Latest posts by James Kennedy
(see all)