Formerly known as Brute, Bison Coolers is one of the most popular cooler manufacturers on the market. In terms of size they're a bit of an underdog. But their fanbase is incredibly loyal. Just take one look on online forums – the Bison coolers Vs Yeti debate is fiery, as if they were defending their favourite sports team.
Bison Coolers Review: The Best Cooler for the Money
Bison Coolers are playing the game of ice chests a little differently. They're not targeting any specific demographic. They don't have dozens of models available. They're certainly not playing by the book. And that's exactly what people love about them. Bison is the underdog. They're not a large company. They're small family run business. They talk to their customers. They use their own products. Their models aren't cookie-cutter versions of the same ice chest design, scaled for capacity. The appeal is obvious. Bison makes it clear that when you support them, you're supporting the American dream. It says a lot about a company when their customers believe in them. What separates Bison coolers from the competition is that you get a high quality, made in the USA cooler that actually performs, making it the best cooler for the money you can get in 2020.
The Bison Cooler Lineup
Here's a quick look at all of the Bison Coolers you can get: hard-sided ice chest and soft-sided cooler.
Bison 20 qt
Bison 50 qt
Bison 75 qt
Bison 125 qt
Bison SoftPak
Capacity
21 cans
32 lbs ice
Capacity
42 cans
65 lbs ice

Capacity
63 cans
96 lbs ice

Capacity
104 cans
160 lbs ice

Capacity
12 or 24 can
Colors
White, tan, gray, red, olive, blue

Colors
White, tan, gray, red, olive, blue

Colors
White, tan, gray, red, olive, blue

Colors
White, tan, gray, red, olive, blue

Colors
Tan, blue, black, pink

Weight
20lbs
Weight
34lbs
Weight
39lbs
Weight
60lbs
Weight
3lbs
Perfect For
Beach, road trips, camping

Perfect For
Camping, fishing, hunting, picnics

Perfect For
Fishing, hunting, camping, picnics
Perfect For
Hunting, fishing, backup fridge
Perfect For
Day trips, beach, road trips, hikes

CHECK PRICE ONLINE

CHECK PRICE ONLINE

CHECK PRICE ONLINE

CHECK PRICE ONLINE

CHECK PRICE ONLINE
Bison Coolers Review
From looks alone, you get the impression that their rotomolded coolers are built to last. They've got the classic boxy design with squared off edges and a large X right in the center. Rotomolded coolers aren't made from several pieces glued together with seams that can fail or leak. It's a single, heavy duty piece of plastic around 2″ thick insulation giving you incredible ice life. More on that later.
Although this is purely cosmetic, the flat shape of the cooler makes it easy to pack it along with a truck full of stuff, or store it away for the winter. It's actually a really underrated feature of an ice chest – may other cooler brands have lids that have a large lip that really juts out past the body of the cooler, but we love the low profile of the Bison cooler.
When you are transporting this ice chest, you'll find that it doesn't bounce around as much as some other brands, in part due to the four large rubber feet definitely help in this regard, and it's clear that build quality was one of the top priorities. The feet also help
Sizes Available of Bison Coolers
Since updating this article for 2020, Bison has released the second generation of their coolers, with four different sizes of Hard-sided Bison Cooler available, ranging from 20 quarts all the way up to 125 quarts. The 20 quart ice chest is perfect for trips to the beach, day trips or road trips, since it holds 21 cans – with ice. The 50 quart and 75 quart sizes are great multi-use coolers for weekend camping trips, family get togethers and fishing. The biggest cooler they make, the 125 quart ice chest is a must-have for hunters, fishermen, and people looking for the ultimate capacity. Many people even use a cooler like this size for a back-up fridge in the event of extended power outages. You can see the full dimensions of the coolers below.
In general, we typically recommend either the Bison 50 quart or 75 quart, since they're the most versatile sizes you can get. The 75 quart fits in most SUVs but if it's too big the 50 will be perfect. Of course, consider the 125qt Bison cooler if you plan to do larger hunting or fishing trips.
Bison Coolers Insulation & Ice Retention
Bison's first generation of coolers used a little less insulation than some of their competitors. 2 inches is typically the standard, and they used that on the lid. But, the sides were only 1 inch and 5/8. As a result, they had poorer ice retention than their competitors.
The new and improved second generation of Bison coolers have 2″ of insulation, providing completely comparable ice retention to their competitors, up 7 days! This is much more consistent with many other coolers on the market. Of course, there are many different factors that can affect ice life, but you can expect more than 6 days in almost every scenario.
One neat feature that Bison Coolers have is that although the coolers are available in different colors so that you can pick one that speaks to you, the lids of the darker colors are still white. This allows for darker coolers to provide the same ice retention as the light coolers, by reflecting all that heat from the sun, keeping everything inside your Bison cooler ice cold.
Portability
Although these coolers are quite large, almost all of them can be carried by one person. There are two ways you can do this. The first is by grabbing on to the rails under the lid. These are very solid, and very easy to hold in your hand.
Another option is the rope handles. When you've got a ton of food loaded up, these things can get quite hefty. In these cases, the rope handles are much easier to grip onto. The grip itself is just a simple tube. It's very durable, although we have seen more ergonomic ones before. These rotomolded coolers are pretty heavy, so it's important for these ropes to be comfortable, and heavy duty.
Bison coolers also have an option wheel kit – the Bison Hauler – to more easily transport your food and drinks from place to place. Because the coolers are already inherently heavy, with ice, drinks, food and whatever you caught that day on the boat, they get really heavy. The Hauler is an awesome addition we highly recommend for the park, the beach, and even to get to and from the wharf.
Features & Build Quality of Bison Coolers
There are a few key features we look for in a high-end cooler, and Bison has all of them. A large rubber lid gasket, like you'd see on a chest freezer, keeps it air tight, and also keeps odors, to avoid attracting wildlife.
Most rotomolded coolers have rubber latches that you pull/stretch and then lock into place. Unfortunately, these are super annoying to use. The way they close, it makes the rubber brittle and degrades over time, and often you find yourself hitting your knuckles. Bison cooler latches are also rubber – providing flexibility and durability – but are cantilevered, making them much easier to open, and also last longer due to the way the pressure and force is distributed.
There are another couple features where Bison went above and beyond. If you like to fish, then you'll be happy to see that there is a ruler integrated into the lid. The second you get your catch in the boat, you'll know if it's a legal catch.
Another improvement to the ice chest they made was the drain. Removing liquid from the cooler is important if you want the ice to stay frozen. When ice is floating in water, it melts faster. Bison installed two drains, so you can drain it from either side if it's on an angle. They're also intentionally oversized for fast draining.
Bison Cooler Accessories
There were a few simple, well-designed features on the coolers themselves, but also some extra features for purchase as accessories. These Bison Cooler add-ons can completely change the way that you use your cooler, and where most of the appeal for these models comes from. Here are some of our favorites:
Bison Hauler
WBeing able to keep a weeks worth of food on hand is great. But having to carry it by hand? Not so great. They hauler works just like your red wagon you had as a kid. It's made from the same rotomolded plastic as the cooler, so it's surprisingly durable. The oversized wheels allow you to haul it through dirt, over rocks, and down any trail you can comfortably walk. The deck of the cart isn't lipped, so you'll want to strap it down if you're going up steep terrain. For the money, you won't find an easier way to transport your food.
Cooler Divider
Bison isn't the only company that offers a divider, and it's one of the
most popular add ons. It's very inexpensive, and adds a lot of functionality to the cooler. Due to the way the walls are molded, it's water tight when inserted. Because Bison is one of the only brands to offer dual drains, this divider becomes much more powerful. You can keep your meats and perishables drained, so the ice lasts longer. But if you're using one side for drinks, you'll actually want to keep it flooded. The ice will melt faster, but that's only because it's pulling heat from your drinks.
SteelCore Security Strap
This isn't your old Coleman cooler. If you're going to leave it in the back of the truck and head out for a little fishing, you want to keep it safe. Rotomolded coolers are pretty easy
to spot, and you don't want any sticky hands walking away with it. The security strap is similar in design to a tie down, except it's made from metal. From a distance, it just looks like a regular nylon strap. But inside is stainless steel wire that is very difficult to cut, even with bold cutters. The stainless lock is keyed, so you can rest assured that you've got the most secure cooler in the parking lot.
Traction Lid Graphics
Want to customize the look of your cooler? There are several graphics available. Some are simple. There are several camo designs available, American flags, fish, and the Texas flag. Bison is adding custom graphics all the time, and you can see them all here.
Bison Coolers SoftPak Review
The Softpak is Bison's soft cooler offering. It's compact, lightweight, and portable like many affordable coolers on the market. Although the insulation isn't quite as heavy-duty as their roto-molded coolers, it's still got impressive cooling abilities.
Tear-resistant 1000 denier vinyl exterior
Leakproof zipper
UV resistant
1″ insulation keeps ice for 24 hours
12 can or 24 can capacity
4 color options: black, blue, pink, tan (above)
Molle webbing for dry storage
Customizable with logo
The Bison SoftPak is designed primarily for drinks. They are available with a capacity of either 12 or 24 cans. The insulation is wrapped in durable vinyl, and the quality is beyond anything we've seen in this price category. The only other soft cooler that possibly competes is the Polar Bear, but it's got a canvas exterior, while the Bison has a vinyl exterior. This is one of the only soft coolers still made in the USA, so you're definitely getting something unique with the Bison SoftPak
Load it up with ice, and you'll be good for at least 24 hours. In our eyes, this is very impressive. We're not even sure if we could make our beer last 24 hours, so it will certainly serve it's purpose if you can keep ice for that long. These soft Bison Coolers will likely be the last ones you ever own.
From a visual standpoint, the Bison SoftPak cooler has more visual appeal than anything we've tried before. The vinyl has a very well made appearance to it, and there are several colors to choose from. This is a great add on to your roto-molded ice box, enabling you to throw a few beers in it and hit the lake for a day.
More Cooler Reviews
If you're looking to see more comparable options, or even just to see where these Bison Coolers stack up against others, check out our full cooler reviews guide. We've got tons of models and great options to choose from, so you'll surely find something you like
Final Verdict of Bison Coolers
In many regards, Bison Coolers checked off all of our boxes. Their specifications are accurate, the build quality is top notch, and the ice retention is competitive with other brands. With that in mind, and all of the accessories that you can add on to the cooler, it's easy to see why Bison Coolers is a choice preferred by many.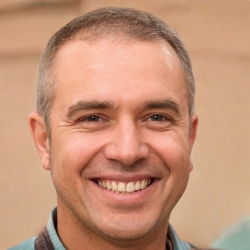 Latest posts by James Kennedy
(see all)