Who Makes Predator Generators?
Looking into buying a new at-home generator? We've got a great review round-up of the differences between various Predator-brand generators. but for the curious reader we thought we'd also take a quick look at the producer and manufacturers behind the brand.
Predator Generators & Engines Are Made by Harbor Freight Tools
First opening in 1977 Harbor Freight Tools is a US-based company with an initial focus on mail-order tools and supplies. Started by current CEO Eric Smidt and his father, Allan Smidt, the company originally dealt in liquidation sales & return merchandise before moving toward catalogue-based sales. Sales were strong enough over the initial years that the company was able to purchase other tool sales businesses and eventually establish a headquarters for itself in Camarillo, California.
In 1980 the decision was made to open their first brick-and-mortar store in Lexington, KY, as a way to move merchandise that had been returned from their mail order department. The storefronts proved to be enormously successful, and as of 2018 the company had over 1000 stores open across 48 states, employing over 20,000 individuals. Online sales are also strong, with over 43m unique views to the main Harbor Freight Tools website in 2012 alone.
Much like the "Craftsman" line of tools offered by Sears, Harbor Freight Tools offers their own various in-house brand names of tools and equipment. To ensure quality the company constructed a quality control facility in Calabasas, California. Opened in the year 2010 this facility oversees testing of all in-house goods sold by Harbor Freight at their stores and through their mail-order/online business.
Where Are Predator Generators Manufactured?
As mentioned above Harbor Freight Tools sells many tools under their own "white label" house brand name, including the Predator generator and Predator engine.
Being a house brand of Harbor Freight Tools, Predator generators are often manufactured by an outsourced, third-party company, and the actual manufacturing location/organization may vary. As is typical with many modern day small engine generators Predators are generally manufactured in mainland China at one of several possible locations.
Harbor Freight's Charity & Lawsuits
Known locally as a philanthropist the CEO of Harbor Freight Tools has donated numerous tools & supplies to school districts in southern California, with over $1.4m USD worth of equipment donated to the Los Angeles school district alongside smaller donations of tools to other southern Californian schools.
Additionally Eric and his wife Susan Smidt are founders of The Smidt Foundation, a charitable organization primarily focused around climate change. This organization was also used to donate $50m USD to Cedars-Sinai, creating the new "Smidt Heart Institute".
Not everything has been good news, though. In 2012 Harbor Freight Tools was sued by a group of employees claiming they were unfairly blocked from receiving overtime pay. Though initially filed as a class action lawsuit this filing was broken up by the presiding judge, forcing all plaintiffs to instead be tried on a case-by-case basis.
Another class-action lawsuit hit the company in 2015, this time sued by a group of consumers. Their case stated that Harbor Freight had engaged in false advertising by listing a vastly over-inflated "normal" price next to an item's "on sale" price when the item had never been listed at the "normal" rate in the first place. The company settled this lawsuit, paying up to $33m USD in restitution.
We hope you enjoyed this brief dive into the history of Harbor Freight Tools.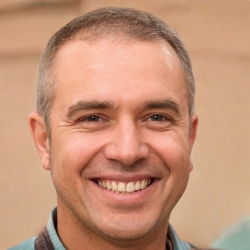 Latest posts by James Kennedy
(see all)