Quick Summary
The Nitto Terra tires are a popular replacement to OE tires for many folks' trucks and SUVs. Not only will this tire have you ripping up back-roads and
snowy trails, but they look great too. The g2 is actually an improved model, based on the original Grappler, a tire we have reviewed previously and were very impressed with. Like the Terra Grappler, the Nitto Grappler are all-season tires for SUVs and light trucks that impress with both their aesthetics and performance. The most notable of all the improvements made is the G2's performance in snow, compared to its predecessor. Keep reading our Nitto Terra Grappler G2 geviews to see if these tires are a good fit for your rig.
Pros
✅  Full depth sipes
✅  Variable pitch treadblocks
✅  Superior Sidewall Strength
✅  Long warranty
✅  Superior performance in all conditions
Cons
– Expensive
– Lower Treadwear in hot conditions
Rating:
8.4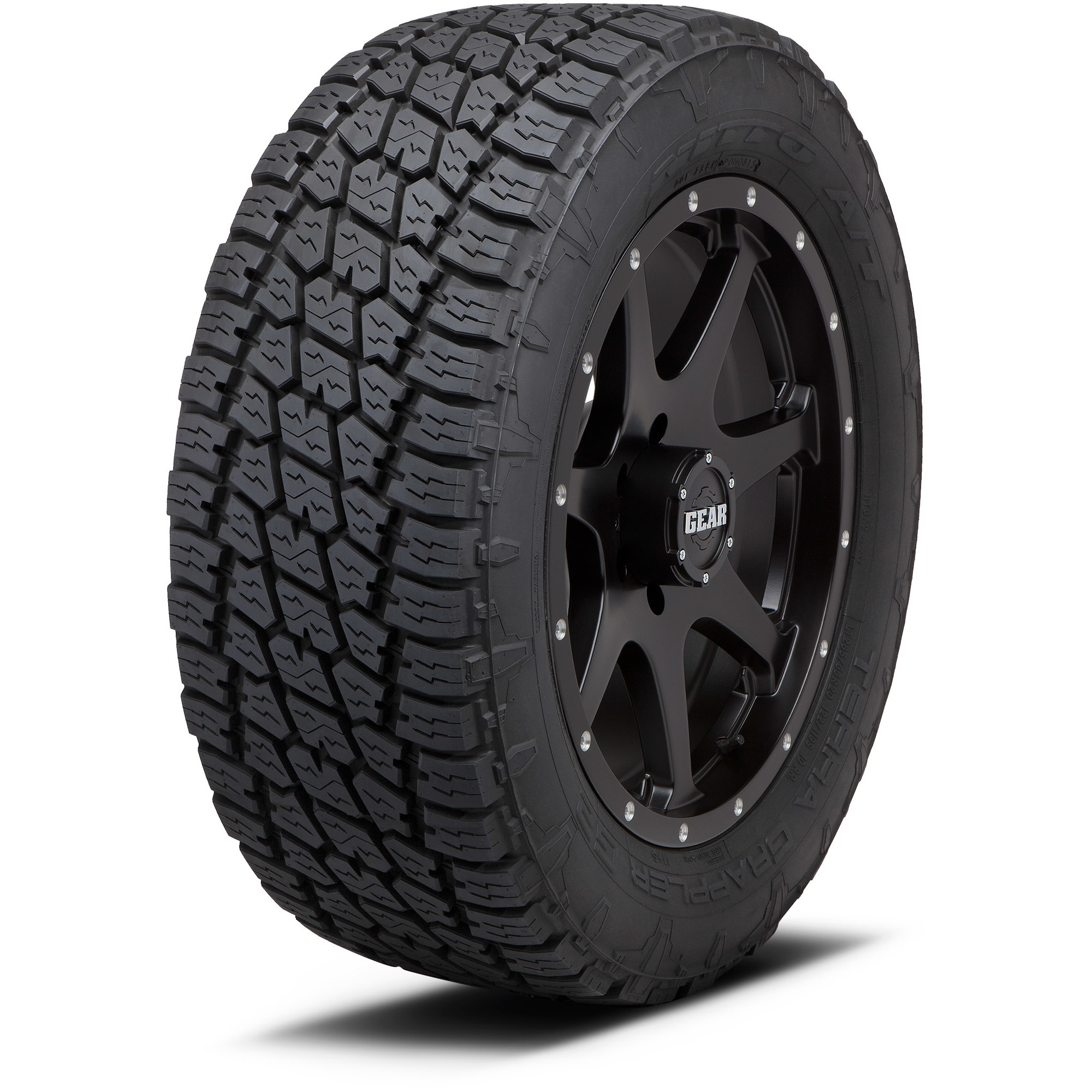 Check Current Selling Price On:


Dry & Wet Performance
Similar to its predecessor, the Nitto Terra G2 is a great tire for driving on dry roads. One major noticeable difference from these tires compared to most stock tires is the increased stiffness of the tire and sidewall. This produces a for more predictable ride, making cornering and handling in general much more comfortable and secure. Even at high speeds, you can corner and steer confidently. For whatever reason, despite the G2 being better in the snow than the Grappler (we'll get to that in a bit), some folks find the Terra feel a little bit less grippy on wet roads. It's not as if you're going to be hydroplaning, but the tread doesn't seem to get quite the same traction that the previous model does, despite the increased number of sipes. It's barely noticeable, and some folks actually find the G2 to be better in wet conditions. In any case, we think it's still a great all season tire for any road.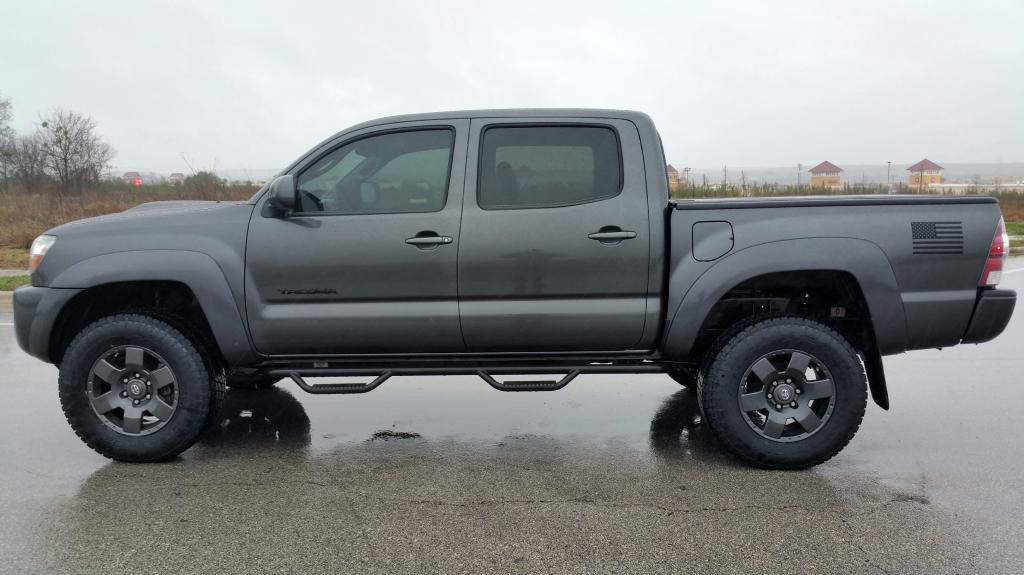 Snow & Ice
Despite being disappointed with the performance on wet, slick roads, the Nitto Grappler G2 performs impressively well in snow and ice, for an all-season tire. We always recommend installing designated snow and ice or studded winter tires for folks that have long, heavy winters. But that being said, you could certainly do worse than the Terra. Despite the thick sidewalls, the construction of the tire and the composition of the rubber prevents the tread from stiffening in cold temperatures, allowing for decently good grip and traction on icy roads (for an all-season tire). The aggressive tread performs extremely well in snow, providing really good traction and you can corner and brake confidently in the snow. For an all-season tire, it does great in snow, but you still want to be careful in those icy patches. If you live in areas with light winters, you could probably get away with using these all year.
Off-road Performance
Due to the aggressive tread of these tires, they excel in road conditions some tires would be hot-dogging in. As the old saying goes, "if it ain't broke, don't fix it," and Nitto certainly followed this advice when designing the Grappler G2. Changes to the tread were minimal for this tire, since it was already such a great tire for off-road. The large shoulder lugs help you get traction in sandy or gravelly situations.

Of course they are no replacement for designated mud tires, but they do surprisingly well in the mud. Because they are a little stiffer than stock, you may want to consider airing down a little more than usual – depending on how rough the roads are going to be when you're heading off-road. Not only does this aggressive tread give you grip and traction on the roads, but the tires look really good on most trucks and SUVs. Throwing these shoes on your rig will have people turning their heads to see what tires you're rocking.
Noise & Comfort
While the Nitto Grappler provides better handling and snow performance than its predecessor, it does come at a cost. One downfall to this tire is that it's a little noisier than the original Terra Grappler. It's not that much louder, but if you've run with both sets, you would notice it. They're still quieter than most stock wheels for what it's worth, but the Terra Grapplers were a really silent tire. Although the G2 is a little louder, the ride is noticeably smoother than the previous model. These tires sail smoothly when driving on most roads and absorb a lot of little bumps providing a nice easy driving experience.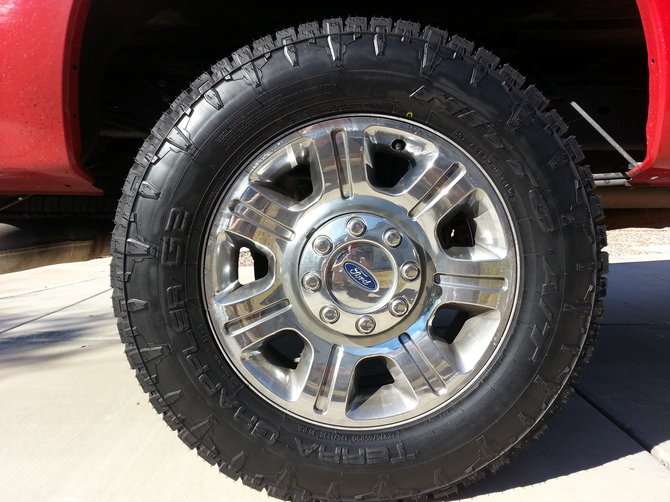 Treadwear
How long your tires are going to last you are an important aspect to consider when buying new tires. The treadwear of your tires depends on multiple factors like how you drive, where you drive, how often you are hauling and towing and more. Another important factor affecting the wear of your tires is if you are keeping them balanced and properly rotated. Nitto provides a limited 50,000 mile warranty for treadwear for the light truck model, and we found most folks get around 65,000-80,000 miles. That being said, there are a few outlier horror stories of folks getting only around 30,000 miles on their set of G2s, although we would say it's probably a case of improperly balanced tires and lots of driving on bad roads.
Compatibility
The Grappler G2 is a tire designed for trucks and SUVs, and there are a ton of different sizes available, depending on your vehicle's make, model and trim. Because there are so many measurements and ratings to consider when buying tires, many sites like TireBuyer will have a tool that allows you to input your vehicle's details and automatically tell you whether or not this tire will fit. Plus, TireBuyer features free delivery for many tires directly to an installer near you, or straight to your door. These tires range in size from compatibility with 17 inch rims to 22 inch rims, and various max loads and aspect ratios. You can check out all the available sizes here.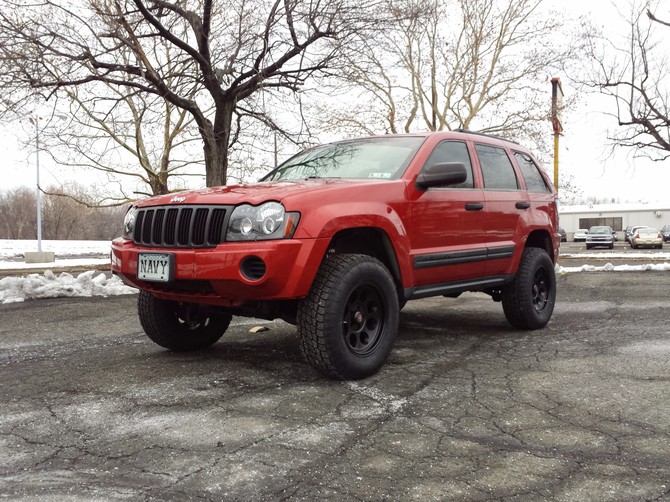 Final Word
The Grappler G2 is a great all-season tire for your truck or SUV. Nitto has built on the success of the previous Grappler model, providing improvements in handling, cornering and performance in snow, making the G2s great tires for year round (potentially – based on the severity of your winters!). The thicker sidewall provides secure steering and handling even when towing or hauling, and the intelligent rubber construction provides good traction in all conditions. These are a great tire for off-road and in snow, thanks to the aggressive tread design. If you do a lot of driving on icy roads, you will want to invest in a true winter tire. They are available in so many sizes, we'd be surprised if they don't fit your vehicle. Despite the improvements in performance, they are a little noisier than the previous Grappler model, although they ride much smoother and more comfortable. Not only do they perform extremely well in all conditions, but they look amazing. If you need a capable all-season tire, the Nitto Terra Grappler are a great set to replace your current tires.
Check Latest Price Online

Did this Terra Grappler review help you choose a new set of tires? Do you already a set of the Terra Grappler G2? Let us know your questions or comments below, we love hearing from our readers!