Getting your daily intake of water is essential for good health. Even if you're just out running errands, or working in the garden, you need to make sure you're staying properly hydrated. Rather than use leftover water or pop bottles, whose plastic aren't designed for long term re-use, picking up a good-sized vessel to keep your whistle wet is a great idea. We've compiled a list of the best in each of these categories for you to choose from.
Best Insulated Water Bottle
Klean Kanteen If you've never owned a Klean Kanteen before, frankly you don't know what you're missing out on. I've left my Kanteen in the summer sun in my hot car for a several hours, and the water inside is still cold. The 2-wall vacuum-sealed insulation does an amazing job. It's made of stainless steel, which is great since you don't have to worry about anything in plastic leaching into your water. And, it's super durable and could very well last you a lifetime. Mine has some decent dings, but it's still going strong. In general, the sports cap is more convenient and safer in situations like when you're driving. You can just lift the bottle to your mouth rather than unscrew the top. The nozzle on the sports cap can be an extra place for bacteria to hide though, so you need to make sure it gets cleaned thoroughly every so often. Also from personal experience: try to avoid putting it in the dishwasher as any small chips in the paint can get a lot worse after a few cycles. I absolutely love my 64oz Klean Kanteen, though some may find it large/heavy/inconvenient at times, so a 20oz may be a more versatile in that regard. Overall, we'd be surprised if you're disappointed in it.
Pros: Two cap-styles, stainless steel (no BPA or phthalates), 2x vacuum insulated, use with hot or cold, lots of colors,
Cons: Paint doesn't do well in dishwasher
Best Glass Water Bottle
Ello Syndicate While stainless steel water bottles are purportedly better for you than plastic, some people also don't like the idea of holding water in a metal vessel. Glass is probably the most inert substance you can think of to have a water bottle be made of. The grippy silicon sleeve helps to protect the glass from breakage, but only against minor bumps and drops. Dropping this thing from even waist height could break it if it hits the right spot. The lid is easy to open with one hand which makes it super convenient and especially great for commuters and anyone else who will be using it mostly in their vehicle. One issue we've found is that the rubber gasket on the lid can be subject to molding if you're not on top of regularly cleaning it. Make sure you wash it regularly and keep it dry when not in use and you shouldn't have any issues.
Pros: No traces of plastic chemicals or lead, protective silicon exterior, lots of color options, affordable, dishwasher safe
Cons: Not as durable, not insulated, rubber can be a spot for mold
Best Infuser Water Bottle
Hydracy An infusing water bottle is an awesome addition to your life. This Hydracy model has a small plastic basket that you can fill with any herbs or fruits to spice up your water. Many people find it much easier to drink more water when it tastes so great! The bottle itself is made of BPA-free, dishwasher safe plastic. The lid has a locking latch but can be opened easily with one hand, and the basket screws it easily. It's not insulated at all, but they do include a neoprene sleeve that helps to somewhat insulate the bottle, and soak up any condensation so the things on your desk don't get wet. Some of our favourite things to use in an infuser (besides the obvious ones: lemon, lime and cucumber) are strawberries, mint, basil (don't knock it until you try it), ginger and cinnamon. Here are some more ideas to get your creative juices flowing.
Pros: BPA-free plastic, infusing basket, neoprene anti-sweat sleeve, 8 colors, dishwasher safe
Cons: Not insulated, plastic not as durable as steel, only one size (32oz)
Best Stainless Steel Water Bottle
Klean Kanteen Even though Klean Kanteen took the top spot in the insulated category, we have to give to them for the stainless steel category as well. There are a ton of cheap knock-offs of stainless bottles around, but you can't argue with Klean Kanteen's quality. They are the thickest, most durable options you can get (in our opinion). Even though the classics aren't insulated like the ones above, they do still do a decent job at keeping your drinks cold (or hot!) but not nearly as good. The heat does transfer through the surface of the bottle noticeably more than the insulated one so the bottles can sweat or get hot. Otherwise their lids are tight and sturdy, and it's no question why they're our top spot. We still recommend to not use them in the dishwasher, since the even a small chip in the paint can cause it to peel off more quickly, but if you don't care about how it looks then go for it. If you want long-lasting cold or hot retention, go insulated, but if you just want a plastic-free, durable bottle this is a great choice.
Pros: Keeps liquids hot/cold, durable, no plastic or chemicals, many colors, four sizes available
Cons: Not insulated, putting it in dishwasher can remove paint over time
Best Filtered Water Bottle
LifeStraw What good is having a water bottle if you don't have tasty or safe water to drink? Enter the Lifestraw filtered water bottle! The Lifestraw is a small and compact activated carbon filter filters out chlorine odor and taste as well as other chemicals, while their trademark membranous filter removes bacteria and protozoa without any nasty chemicals. It's an absolute amazing companion for camping and hiking, but even for people in the work place. The water in many cities and towns is treated with chemicals and may be run through old pipes with many bacteria. Using this filtered bottle is a great way to ensure you're drinking clean and tasty water all the time. You must use the straw in order to get the benefit of using the filter, as the suction from you sucking water into your mouth draws the water through the filter. This can be annoying if you're extremely thirsty, but it's a small price to pay. A single filter will last you 1000 liters/264 gallons, and don't worry we did the math for you: That's 1470 fills of the 23oz bottle before you need a replacement. Not bad at all. The BPA-free plastic is thick and durable, and really the only downside is that it's not extremely well insulated. Overall this is an awesome choice for anyone wanting to make sure they're getting
Pros: Filters out bacteria, protozoa, chlorine and more, filters life: 1000L/264gal, 5 colors available
Cons: Need to drink from straw to activate filter, not activated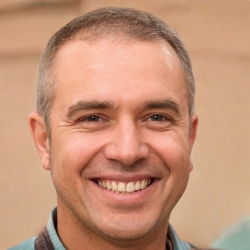 Latest posts by James Kennedy
(see all)