The Best 5 Vanities & Vanity Benches to Spruce up Your Space
Bedrooms can be extra elegant when you put in additional accessories like vanities and vanity benches. Vanity tables come with matching mirrors and stools or benches that are made from different materials and finish. So whether you are looking for a traditional and contemporary pieces for your own bedroom or perhaps you prefer a modern and minimalist design, here are the best 5 vanities & vanity benches you can choose from. 
1. Crown Mark Iris Vanity Table & Stool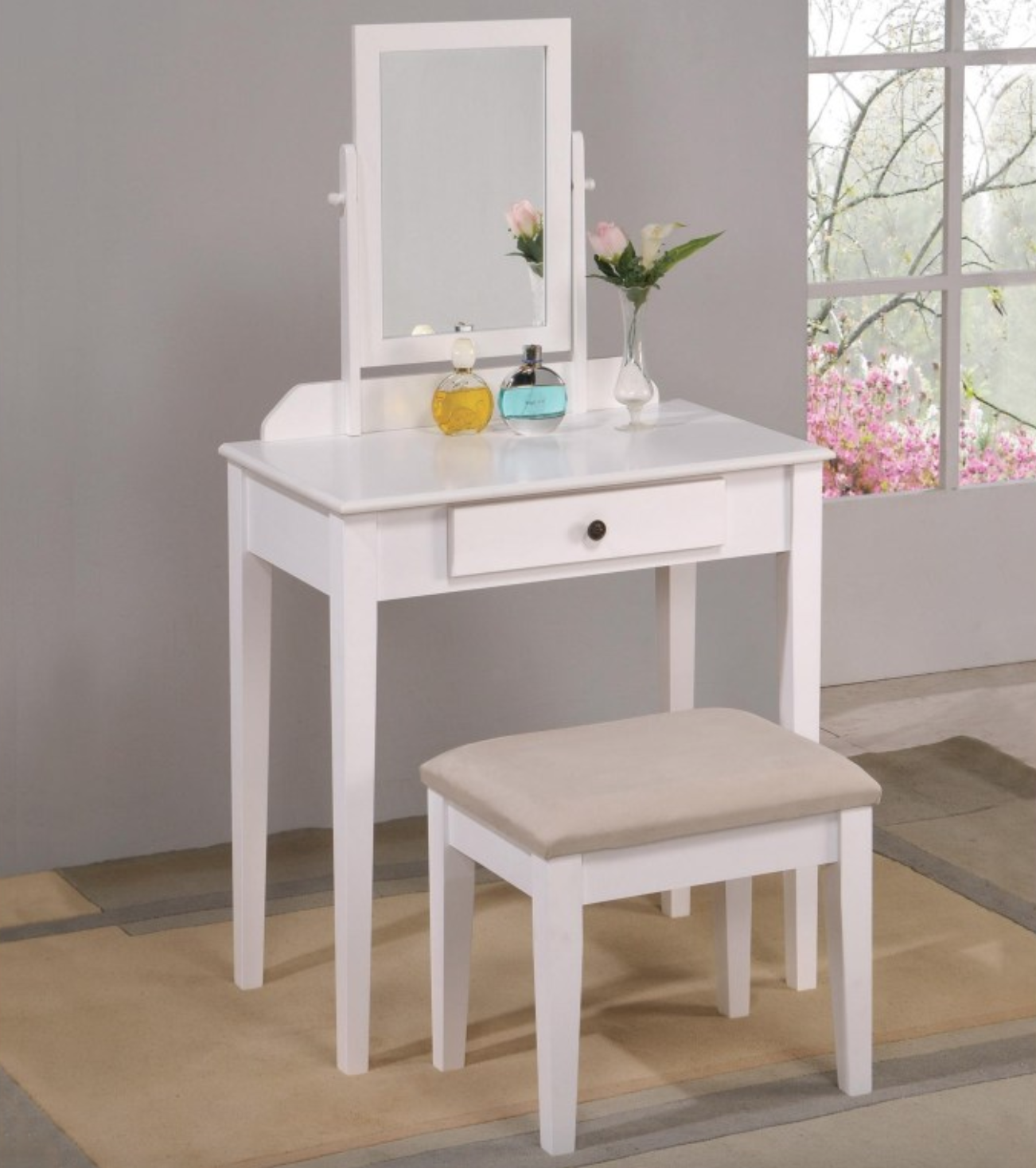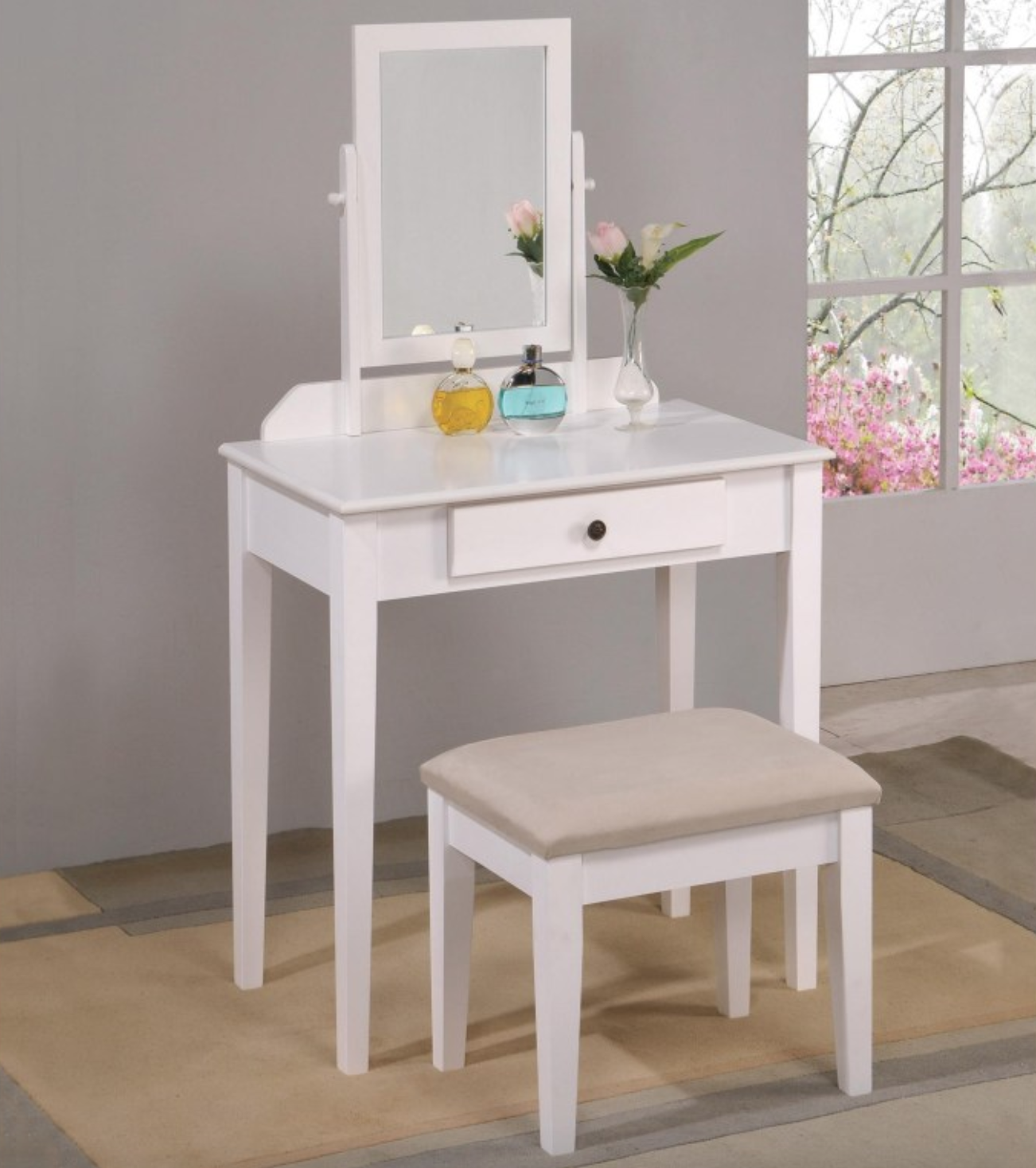 Pros:
This vanity table in Espresso finish and a marble top comes with a beige padded stool can be placed anywhere in your home and not just your bedroom
The table has a fully functional drawer to keep your essentials out of view
Tilting mirror is ideal for self-viewing whether seated on the beautifully upholstered seat or while you're standing
Transitional style and easy to assemble
Available in white
Cons:
At 18.25 x 14.25 x 16.75 Inches in height, the stool might be too low for some users
Final Verdict
The contrasting yet elegant colors in espresso finish and beige upholstered padded seat of this Iris vanity and vanity bench is a versatile pair you can place anywhere in your home. You can have this durable and fully functional set without spending over your budget of $300.00.
2. Vicki Vanity Stool – Safavieh Mercer Collection
Pros:
The Collection of Safavieh Mercer speaks for comfort, elegance, and luxury and the same goes for the Vicki Vanity Stool
It requires no time consuming assembly
This will add a modern touch to your room with its chic buttons and light sage linen fabric
Wooden legs are made from solid Birchwood with mahogany finish
This could be an elegant piece in the library, study, bedroom, den, family room , and even the living room
Cons:
Others prefer darker color upholstery
Final Verdict
When you want plush addition to your home furniture, this vanity stool is a versatile piece which can be used for different applications. Whether to match your vanity table or use it in different parts of your home, you will always feel the comfort and see the elegance of this little piece from the Mercer Collection
3. Hillsdale Emerson (Golden Bronze) Vanity Stool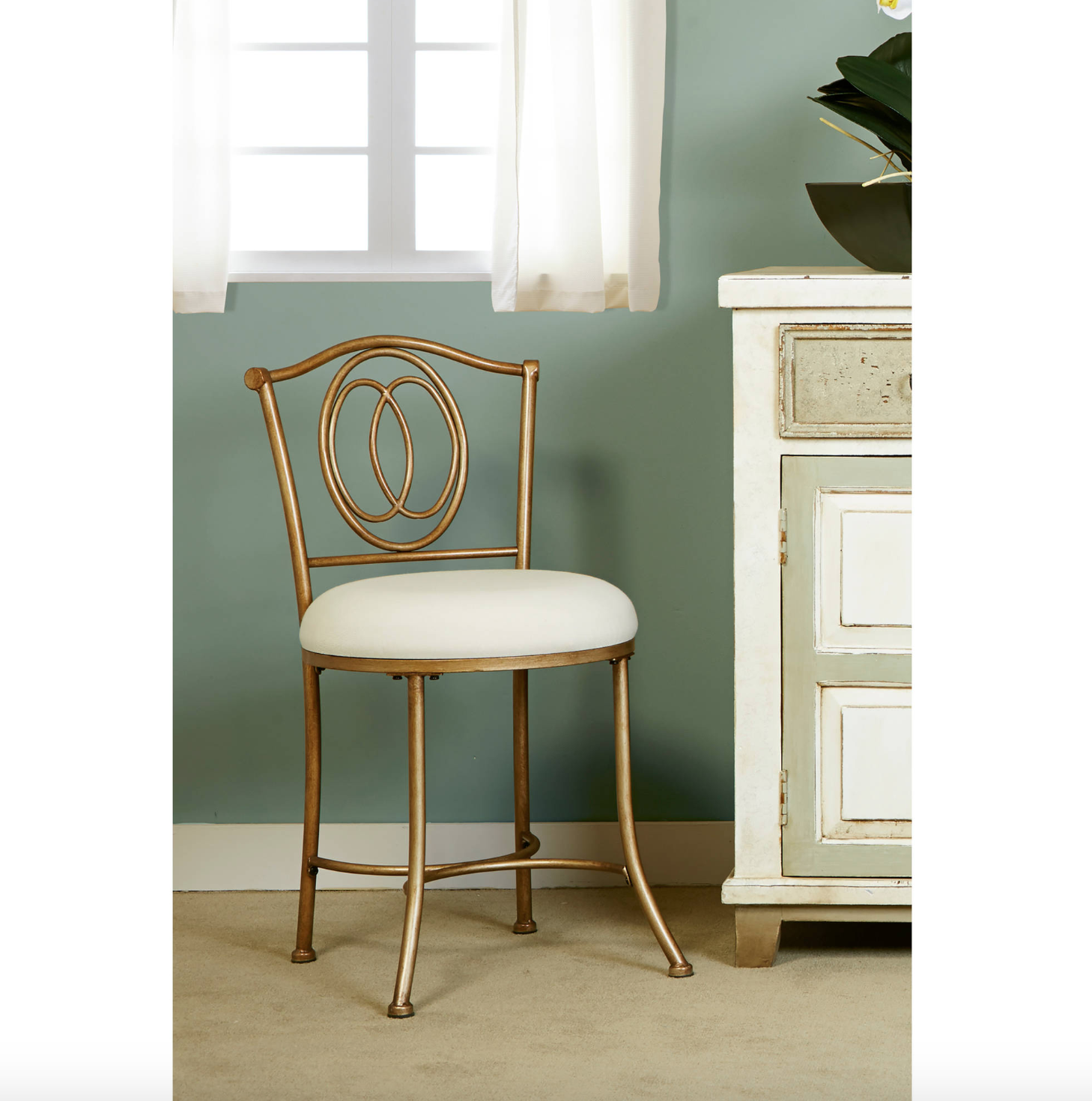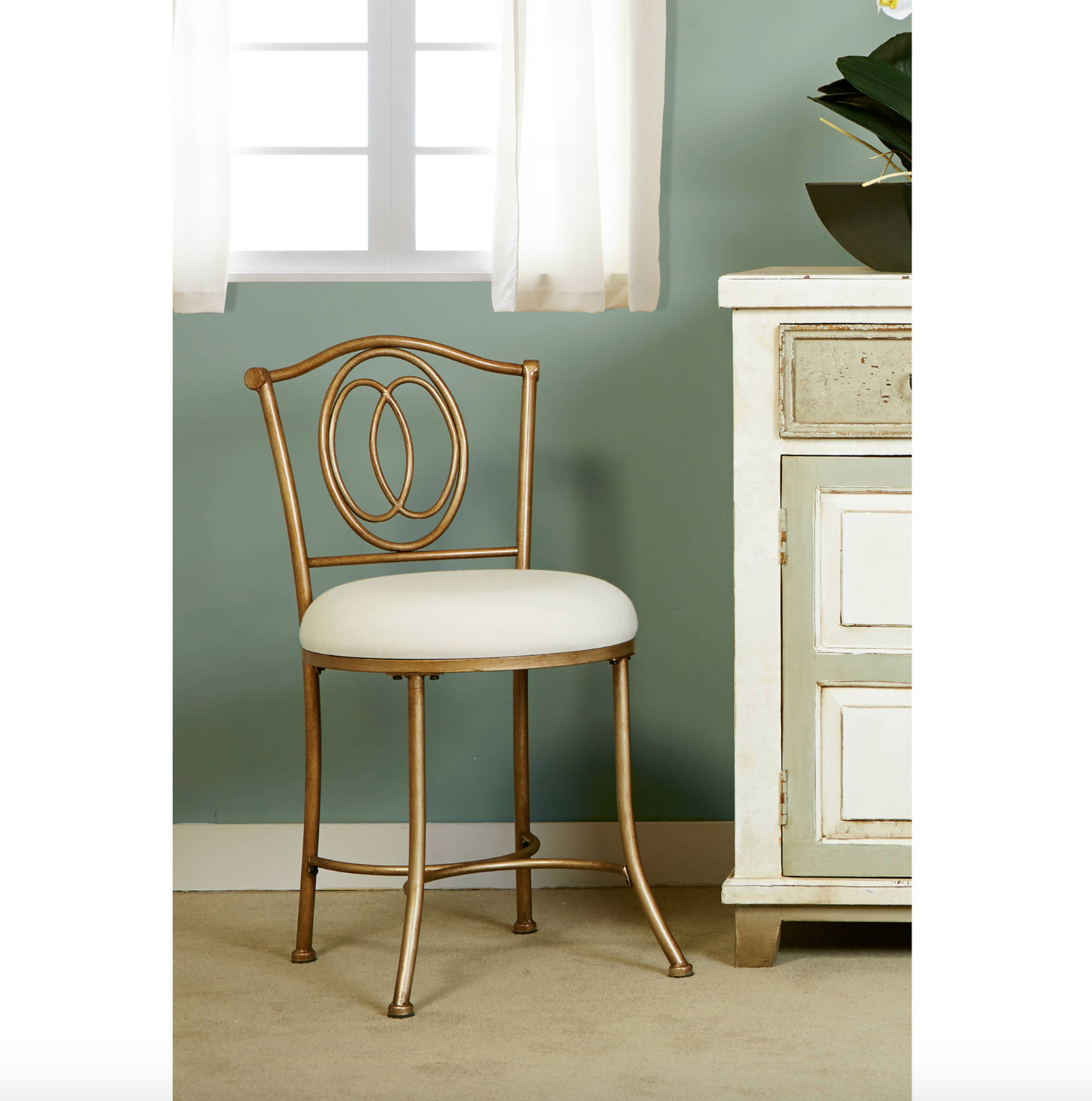 Pros:
The Hillsdale's trademark is evident in this charming traditional design made from sturdy and strong metal frame
It comes with a golden bronze opulent finish
The neutral color adds a touch of elegance to match a vanity table or all kinds of tables in any color
Woven fabric cushioned seat provides unmatched comfort and the back frame for support
This vanity stool has a striking design and coloring ideal for highlighting a simple space
Cons:
At 16"W x 18"D x 30"H, this stool might be too high for some
Final Verdict
Hillsdale Emerson (Golden Bronze) Vanity Stool will bring you no disappointment in all ways possible. You have a great design and luxurious finish in golden bronze, built with sturdy materials, padded chair for comfort and back chair frame for support, this vanity stool is definitely a must have piece for your home.
4. Home Styles Visions Vanity & Bench
Pros:
The Vision Vanity complete with mirror and bench looks sophisticated and high styled
The frame and stool is made from solid mahogany as well as engineered wood
Table and stool legs are enhanced with the intricate carvings
It has a beveled glass tilting mirror and 3 functional drawers with pulls in antiqued bronze
This vanity table comes with a matching seat upholstered in leather
Cons:
At over $500 range, this vanity set is not ideal for those with a lower budget
Final Verdict
Feel like a regal with this Home Styles Visions Vanity & Bench with 3 drawers and tilting mirror. The detailed carvings, intricate design, leather upholstered seat, and the mirrored glass drawers in gold champagne finish makes up for the overall sophistication and durability.
5. Giantex (White) Vanity Stool
Pros:
This white vanity stool comes with a detachable cushion with attractive rose patterned cover
Giantex' vanity stool is multifunctional which can serve as a piano stool and dressing stool
The stool matches any room design and style perfect for little girls and ladies
Cons:
The stool is rather small with its dimension of 15.7″L X 11.8″W X 17.7″H
Final Verdict
The timeless beauty of white and rose in the detachable cushion of this vanity stool is perfect women in all ages. Made from sturdy solid wood, this four legged stool can be used in many ways no matter what you need it for.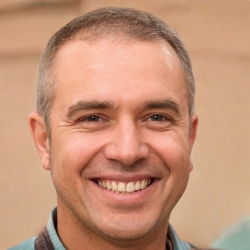 Latest posts by James Kennedy
(see all)