Looking to improve the look of your yard? Hedges starting to look messy and disorganized? While a hedge trimmer isn't always the first tool you put in your shed, it can certainly be one of the most useful. A hedge trimmer can help you get the job done effortlessly, and make your yard look brand new. Unfortunately, not every hedge trimmer is created equally. Depending on the number of square feet you need to look after, how many thick branches you need to deal with, and how often you'll be using your hedge trimmer, there are different models you'll need to consider.
Best Hedge Trimmer
We've put in over 40 hours testing different models all so we can help you determine what the best hedge trimmer for your needs is. First, let's take a look at our top 5 choices. We'll show you what models we like, and who they are best suited for. After, we'll break down our criteria and explain what you should look for when selecting the best hedge trimmer.
Types of Hedge Trimmers
Before we get into the reviews, it's important that you understand that there are three different types of hedge trimmer that you'll find. Each one has it's own advantages and disadvantages, so we'll give you a quick overview here.
Most Common: Cordless Hedge Trimmer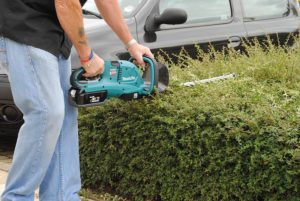 By and large, the most common models you will see will be some form of a cordless hedge trimmer. A cordless hedge trimmer is almost always electric, powered by a battery. These are extremely convenient to use, however are not always the best choice for large yards or business use due to their limited battery life. If you want to learn more about this specific type of hedge trimmer, check out our reviews of the best cordless hedge trimmers.
Most Affordable: Electric Hedge Trimmer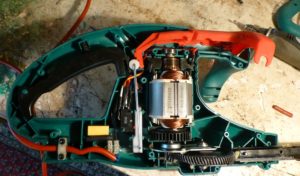 Although cordless models are also technically electric, generally an electric hedge trimmer is one that is plugged into 120V power cord. While they do require the use of an extension cord, you aren't limited by battery life and you generally have more power to help the blade have increased cutting capacity. If you are interested in this specific type of hedge trimmer, check out our review of the best electric hedge trimmers.
Industrial Option: Gas Powered Hedge Trimmer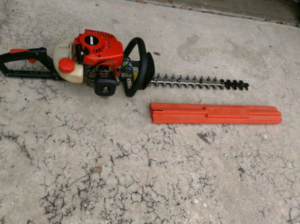 You won't find quite as many gas powered hedge trimmers today as you might have 5 years ago, primarily due to improvements in lithium battery technology. But for some, this is still the best hedge trimmer option. A Gas powered model has more power, isn't limited by battery capacity, and tends to have hardened steel blades for better cutting capacity. If you want to learn more about this type, check out our review of the best gas powered hedge trimmers.
Hedge Trimmer Reviews
After testing nearly 20 of the best hedge trimmers on Amazon, we've narrowed our list down to our top 5. We'll go through them one by one and tell you what we like about them, and clarify any disadvantages about them.
Black Decker 40V Max Hedge Trimmer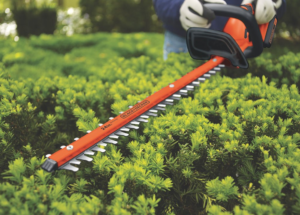 Black + Decker 40V Max Cordless Hedge Trimmer

✔

Battery Powered
✔

24″ Blade
✔

Cuts branches up to 3/4″ thick

✔

Includes Battery
✔

One Hour Charge
$$$
CHECK PRICE ON AMAZON
If you want the best value overall, most people can't beat the Black Decker hedge trimmer. This model includes a 40V lithium-Ion battery that provides better cutting capacity when coupled with it's high end shearing blade. With this trimmer black & decker provides a high voltage system that can charge in as little as one hour, and can cut through 3/4 inch thick branches. The nice and comfortable wrap around handle has less vibration than a gas hedge trimmer and black decker are known for providing quality tools at an affordable price. As one of the top rated hedge trimmers on amazon, we consider this to be one of the best purchases you can make when compared against other options.
Husqvarna 325HE3
Designed for both homeowners and professionals, the Husqvarna 325HE3 hedge trimmer serves as a versatile and useful addition to any landscaping arsenal. The 22-inch pole hedge trimmer comes equipped with an adjustable cutter bar making it the ideal tool for cutting low and high hedges. The 325HE3 is fitted with a remote blade adjuster allowing operators to change the angle of the cut without getting near the blades, providing for ultimate safety and convenience. The powerful X-Torq® engine design reduces harmful exhaust emissions by up to 60% and increases fuel efficiency by up to 20%, helping protect the environment and cut down on extra financial costs. In addition, the X-Torq® engine acts as a counterweight, making it exceptionally well-balanced and comfortable to use at home or on the job site.
Greenworks 18 Inch Corded Hedge Trimmer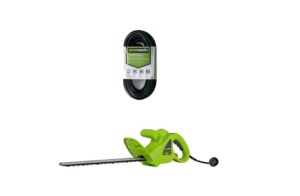 Greenworks 18 Inch Corded Hedge Trimmer

✔

Wall Power
✔

18″ Blade
✔

3/8″ Cutting Capacity

✔

Includes 50′ Extention Cord
✔

2.7 Amp Output
$
CHECK PRICE ON AMAZON
If you want the best hedge trimmer for the lowest cost, Greenworks is a great brand to consider. it's a corded model, so you don't have to worry about your battery running low or charging it up. Just grab an extension cord, plug it in, and get to work on those hedges! The 2.7 amp model with dual action steel blade is able to cut through branches up to 3/8ths of an inch thick, and we found it to be surprisingly well built considering the low cost. A lot of this cost savings comes from the elimination of the battery, so as long as you've got an extension cord kicking around you're good to go. The only other consideration is if you have thicker branches, it might be worth springing for the 4 amp model. it costs a little more, but will crunch through those hedges faster than this hedge trimmer.
Dewalt DHCT820 Hedge Trimmer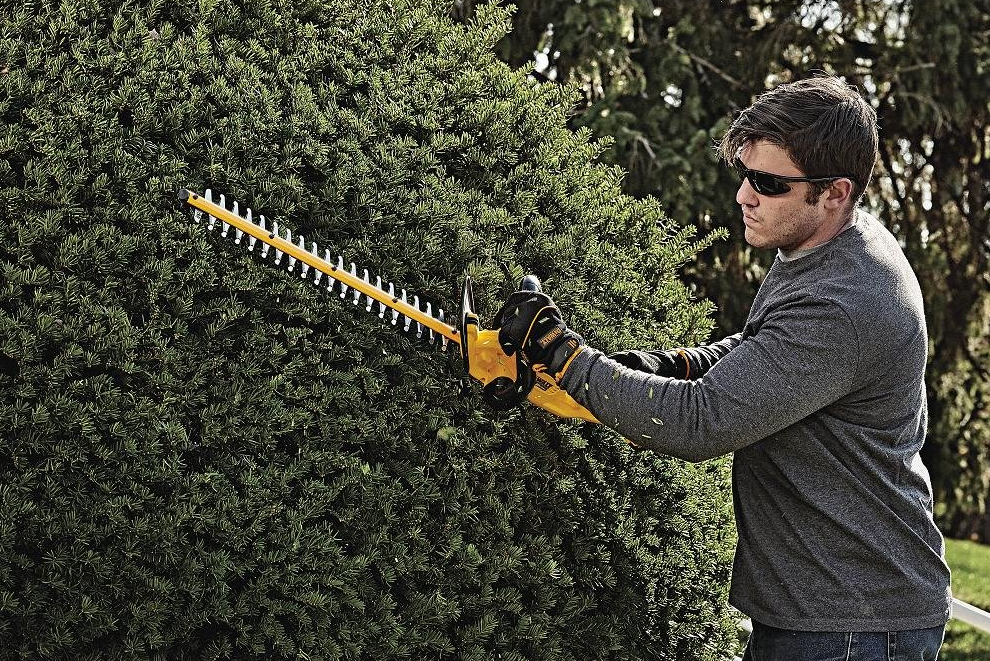 Dewalt DCHT820B Hedge Trimmer

✔

Battery Powered
✔

22″ Blade
✔

Cuts branches up to 3/4″ thick

✔

Includes Battery
✔

One Hour Charge
$$$$
CHECK PRICE ON AMAZON
If cost isn't a big object for you, then we'd consider Dewalt to be the best hedge trimmer you can buy. it's an especially good purchase if you already own dewalt tools, since the battery will be compatible with your existing tools. Additionally, you can save a few bucks if you buy the one that doesn't include a lithium-ion battery. Of all the hedge trimmers cordless models offer the most flexibility, and the 20V battery is capable of providing enough current and battery life to chew through even thick branches up to 3/4 inch thick. We prefer this hedge trimmer as it definitely has a bit more kick than some of the competing models, making it our top choice in every category except price. Dewalt is a well known brand, so they charge a bit of a premium for their hedge trimmer. Whether that's worth it is up to you, but we think it's a great buy.
Makita XHU02Z 18V Hedge Trimmer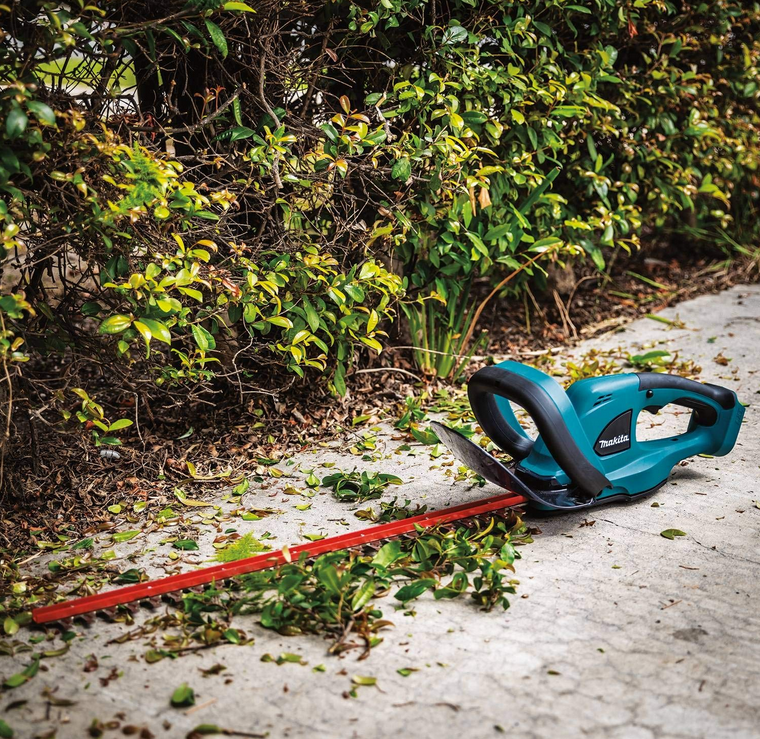 Makita XHU02Z

✔

Battery Powered
✔

22″ Dual Action Blade @ 2700 RPM
✔

Cuts branches up to 3/4″ thick

✔

Anti Vibration Grip
✔

Low Noise Level (87DB)
$$
CHECK PRICE ON AMAZON
Makita used to be one of the biggest names in tools a few years ago, known primarily for their reliability and cutting edge technology. While their name may not have quite as much suction as it used to, their hedge trimmer still isn't something you should overlook. What stands out about this model is the long 22 inch blade that will help get the job done quickly. It chews through large branches and will help you clean up a large number of hedges in short order. It has a 2700 RPM motor that competes with some of the high-end gas hedge trimmers, making this the best option for anyone needing an electric hedge trimmer that is suited for tough jobs with the flexibility of having no cable.
What's The Best Hedge Trimmer for Me?
Now that you've seen our individual reviews of the best models, let's go more in-depth and figure out what the best hedge trimmer is for your individual needs. Overall, it depends a lot on what you plan to do with it and what tools you already have.
If you want the best value overall, check out this hedge trimmer black decker makes. it's got great battery voltage, has decent cutting capacity, and is easy to use. The wrap around handle and steel blade has less vibration than other models, and will chop through branches and hedges with ease. it's best for yards with moderate square feet of hedges to trim, which is why when selecting a hedge trimmer black decker is the first brand that comes to mind for us.
if you have a yard with a ton of square feet, Makita has long steel blades that make it the best option for larger yards with tons of hedges. Long steel blades are not something you find on every trimmer, so this is a unique option for unique needs.
If you already own any dewalt tools, check out the dewalt option. You do pay a little more for a well known brand, but this cost comes down significantly if you purchase it without a battery and use one of your existing dewalt batteries that you have laying around. For most people it's powerful blade and impressive battery make this the best option overall, it's just the slight increase in cost that prevents it from being our number one choice.
Finally, if you want the best bang for your buck, check out the model by greenworks. It's got the best value overall, with a steel blade that is easy to use and a price that just can't be beat.
What to Look for When Choosing The Best Hedge Trimmer
Now that you've seen a few of our top choices, let's go through the selection criteria we used to determine what the best hedge trimmer for every need. While we do make an effort to provide a variety of choices, there are a few things you're going to want to consider about your own unique needs before you choose a hedge trimmer. Primarily, you'll want to consider the power source, the cutting capacity, and reliability of the brand.
Power Source
There are three types of hedge trimmers you can choose from. For the majority of buyers, you're going to want to go electric. Yes, gas powered hedge trimmers are still available in some circumstances. But there are very few advantages to these models outside of professional landscapers or people with very specific needs. For most of you, your choice will be corded or battery powered. A corded hedge trimmer is more affordable, and you don't have to worry about running out out of power. Additionally, a corded hedge trimmer is the best choice when you are looking for a low cost model. With battery powered models, you need to worry about the capacity and current output. A higher end battery powered hedge trimmer can put out just as much power as a corded model, but when you start looking to cut costs the first thing that goes out the window is battery capacity. Battery powered hedge trimmers work just as well as long as you choose a reliable brand, but you just have to keep your eye on the power output.
Blade Type
Most hedge trimmers come with reciprocating blades. This means that there are two opposing blades that move back and forth in a cutting motion, just like a pair of scissors. This provides the most cutting force, and also keeps a more reliable cutting mechanism that isn't as prone to failure as the chainsaw style rotating blades.
With some of the more affordable models you may see that they come with a single action blade. This means that there is only one blade used to cut. Dual action has two opposing blades. Not all dual action blades are reciprocating, so it's always best to find one with reciprocating whenever possible.
The last thing you need to take under consideration when choosing a blade is the metal it's made of. We primarily recommend hardened steel. Hardened steel is able to cut through branches much more easily, and doesn't tend to dull over time like some of the weaker blade types.
Cutting Capacity
The cutting capacity if your hedge trimmer depends somewhat on the blade type, but also on the power output. Chewing through thick branches takes a lot more takes a lot of juice. To determine this, you just need to look at two different measurements. First, the blade type is an important factor. The larger the blade gap, the thicker branches you can chew through. One thing to remember is that the thicker branches require a lot more force to cut through, and that force is determined by the amount of electrical current that the hedge trimmer motor puts out.
Battery Capacity
Battery capacity isn't always easy to measure, but there is a simple calculation you can use to determine it. Essentially, you're going to look at two measurements: amp hours and voltage. Dewalt, for example, provides a 20V battery with 3 amp hours. If you multiply these numbers together you get 60 watt hours. Black and decker gives you 40V with 2.5 amp hour capacity, so you're looking at 100 watt hours of capacity. So that gives you the most power available.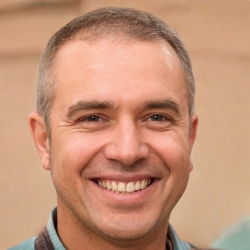 Latest posts by James Kennedy
(see all)