The use of drones have continuously increased over the years since its inception. From what started as a military gadget, drones have been used for increasing number of purposes from live coverages, disaster and relief operations, wildlife researches, area surveillance, and even just for fun for the hobbyists. Whatever your purpose may be for using a drone, any of these 5 best drones of 2018 will definitely provide you with the features and functions to satisfy your needs.
SereneLife Wi-Fi FPV Foldable Drone
Pros
This drone features a headless mode ideal for beginners as well as intermediate users
It has a quadcopter motor design equipped with propeller type blades and unique controller system providing agile ability and aerodynamic in performing 360 degrees angle flips.
This unique design is foldable and portable
The drone exceeds expectations when it comes to great flying, power, maneuverability, and speed
It allows you in taking amazing high definition photos and videos at 650+ high altitude for 13 minutes straight and steady
Cons
A user experienced initial flying veered to the right
Final Verdict: The Best Drone Unde 100
This foldable and  portable drone can hold at high altitude for 13 minutes so you can watch live or record HD video and capture high resolution camera for amazing photos. The combination of affordability and great design in one headless mode, quadcopter, and single key for taking off or landing makes this drone very ideal for beginners, intermediate, or professional users.
XIRO Xplorer – Standard Version
Pros
This drone is quadcopter and ready for flying
The XIRO Xplorer automatically shuts off as soon as it touches down thus preventing accidents
Designed with "Return  Home" function that automatically sets off when battery reaches its low level or you lose connection for added safety
It comes with a rechargeable battery  capable of flying of up to twenty-five minutes per single charge
The remote controller has a vibration mode alert that automatically sets off so the user  can stay alert when battery is running out or loses its signal connection
Cons
Final Verdict: The Best Drone For Beginners
This standard version of the XIRO Xplorer quadcopter is built with the latest flight control system for easy control and stable flying within minutes of use and equipped with HD and high resolution camera. The control mode settings allow users to set their own level of expertise in flying from beginner, amateur, intermediate, or professional user.
SereneLife Quadcopter FPV Drone
Pros
The drone comes with the best HD drone cameras for live videos and aerial recording of up to 15 minutes flight time
Ideal for real-time live video transmission compatible with any smartphone
Designed with one touch button for take-off and landing
It comes with a stabilization processor for easy maneuvering and hovering
The drone has an audible and vibration built in alarm to alert when connectivity is lost or battery needs recharging or changing.
Cons
One of the pricier models
Final Verdict
The SereneLife Quadcopter FPV Drone allows beginners and professionals to take high resolution and HD videos and shots. It has longer flight time as well as longer lasting battery for better enjoyment of aerial views. The drone comes with money-back guarantee.
YUNEEC Q500 4K Typhoon Quadcopter
Pros
This drone is designed for better image capturing and video recording in the air
It has a 5.5" touchscreen for better viewing and camera operation
No-fly database and battery lasts for a max time of 25 minutes
It comes with pre-bound transmitter or radio controller
Cons
Price is not available for comparison to other drone products
Final Verdict
The YUNEEC Q500 4K Typhoon Quadcopter is the perfect drone for beginners and professionals capable of staying in flight mode longer to get more breathtaking images and videos from above ground. It comes with complete accessories, batteries, beautiful design and unique technology for the ultimate flying adeventure.
Walkera Realtime QR Ladybird
Pros
RTF or ready to fly mode equipped with built in video camera as well as transmitter
One of the most advanced aerial UAV when it comes to military, civilian, or special coverages
The drone is fast shipped in the USA
Ideal for 4-channel airplanes and helicopters
This drone supports telemetry transmission
Cons
The price range may be too high for some users
Final Verdict
Enjoying high-frequency Devo 4 compatible Walkera Realtime QR Ladybird is the perfect drone for live coverages and transmission. This quadcopter drone works best for professionals and beginners . It flies amazingly as it captures aerial views like no other.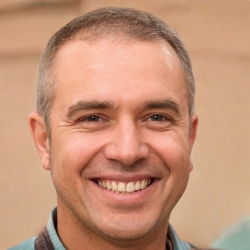 Latest posts by James Kennedy
(see all)