There's nothing more satisfying then cruising around in your bright, shiny, spotless ride and having heads turn left and right, admiring your vehicle. In this article, we'll outline what to look for in the best car wax and which ones we recommend for your vehicle, and your needs. Synthetic wax? Carnauba Wax? Liquid or Paste? We'll answer all these questions and find the right car wax for you.
We designed this article to be the most thorough resource of car wax reviews on the internet, to help you pick the perfect wax for your vehicle and your lifestyle.

The best way to use this article is to check out the Table of Contents to your right.

Find the category of wax that best describes your needs, click on it, and you'll scoot down to that section of the article. Otherwise, scan the whole list to find more details about each one. Enjoy!
Finding the Best Car Wax for Every Vehicle (2020)
We're now going to get in-depth into each of the best car wax brands and products in detail. We'll also give you some more information that will help you decide what's right for you.
The Best Car Wax
in the World
About the Company
Collinite is a small family-owned business based in Utica, founded in 1936 with a focus on quality, craftsmanship and reputation. They may not be the largest manufacturers, or in too many stores, but they're on our list as the best in the world, and their wax holds a few other spots on our list (including longest lasting, and most affordable). Over the years, they've focused on staying true to their roots, their commitment to quality, and producing affordable, high performance auto and marine wax for a loyal customer base. In short, all you need to know is that they make the best car wax you can get your hands on.
Formulation
Collinite's No. 915 Marque d'elegance is the highest quality carnauba wax on the market. They only make limited production runs of this paste wax with the highest grade ingredients, making it the best car wax you can possibly buy. It's got a clear coat safe formula that will make your paint shine!
Application
As with all paste waxes, it's a little more work to apply. It's not easy to apply once it hazes, so you'll want to work on parts of the vehicle as you go. Ideally you don't let it dry completely while you work. You also want to make sure your car is completely clean before you start.
Shine
So long as you prep your vehicle properly with a thorough wash, this wax will give you the ultimate shine. The results from a properly applied Collinete No. 915 are outstanding, a brilliant shine, incredible water beading, and with lasting effects – not like some products that wear out after a week.
Durability
It's not just for the shine you should be buying this wax, but the impressive durability and protection as well. Remember, carnauba waxes don't last as long as synthetics in most scenarios, but this is the most durable carnauba you can get, providing up to 12 months of protection. So although it may take a little longer to apply, you don't need to apply as frequently.

The Best Liquid
Car Wax (Overall)
Formulation
Next up is this Ultimate liquid wax, a synthetic from Meguiar's. Meguiar's has been a trusted brand for decades and this is one of their best products. Meguiar's Ultimate Liquid Wax is one of the best car wax products on the market in the synthetic category thanks to its hydrophobic polymer that seals around the clear coat of your vehicle providing the ultimate proteciton.
Application
Since it's a liquid wax, it's much easier to apply than a paste, and much faster. You still want to keep in mind doing small sections. Some folks sometimes find issues with removing/buffing it out, but overall this Ultimate Liquid wax product that almost every person who uses, loves.
Shine
Of course there's nothing like the shine of a good quality carnauba, but this Meguiar ultimate liquid wax comes pretty dang close. The results are mirror-like. You won't be disappointed. It's one of the best car waxes in liquid form on the market.
Durability
While the shine is great, it's also a very durable wax. The formula is specifically designed to be hydrophobic and repel water, so water beads off incredibly easily. The synthetic formula of the Ultimate Liquid wax also makes it long lasting, easily more than 6 months, making it one of the best car waxes in a liquid formula you can get.
The Best Synthetic
Car Wax (Spray Wax)
Formulation
The Shine Armor Quick Coat is a spray-on, synthetic car wax. It's a 3-in-1 ceramic coating that washes and waxes at the same time. Due to the nature of this thinner formula, it's best used for newer vehicles with an intact finish and clear coat.
Application
Spray waxes are far and away the easiest and fastest way to apply a protective coating to your vehicle. While some pastes and even liquids can take up to hours, you can pretty thoroughly get a spray wax treatment done in 15-30 minutes. It doesn't leave any streaks won't scratch (so long as you wash your car first), and looks awesome.
Shine
The shine is actually really impressive for a spray wax coating. It goes on streak-free, so even on black cars it looks great. It doesn't quite have the shine performance as other waxes, but for the ease of use and price, you can't go wrong. It's one of the best car waxes you can get, with ease of application thanks to the spray wax formula.
Durability
Where this product falls short is in the durability. It won't last nearly as long as other products due to the thinner formulation. Where it makes up for it though is in the ease and speed of application. Although you need to apply more frequently, it takes less time to do so at every application.
The Best Carnauba
Car Wax (Paste)
Formulation
The Formula 1 High Performance car wax is a carnauba paste wax, made from #1 Grade Brazilian Carnauba, the highest quality you can get. Not only does their unique formula give you an amazing glossy shine, but effectively removes grime and tar from your car's finish while you wax.
Application
As a paste wax, it does take a little more time and effort to apply. But it's always worth it to get that shine! We recommend applying it to small areas, because it can be easy to apply too much to certain areas, and too thick of a layer makes it much more difficult to buff out. But – you'll want to make sure you have enough to do the whole vehicle so consider grabbing two or more tins. They also make a liquid composition of this wax if you'd prefer that.
Shine
The shine from Formula 1 is top rated across the industry, and one of the best car waxes you can possibly buy, and clear coat safe. Carnauba waxes are known to produce the shiniest, glossiest results, and the high grade recipe in this wax maintains that reputation.
Durability
It's not just the shine that gives this product its best in class result. You can expect a very long lasting shine and protection from this wax – up to 12 months! Since it can take a little longer to apply it's great that you're protected for up to a year.
The Best Cheap Car Wax
Formulation
You probably aren't surprised to see Collinite on our list again since they already are known to make the best car waxes in the world (open to friendly disagreements). But, they also make the cheapest wax you can get in a liquid wax, with a hybrid formula. Despite being affordable, it's got great performance, clear coat safe and with long lasting protection.
Application
It's one of the easiest waxes to apply, due to the liquid wax formulation. Liquid wax is often used since it's much easier to apply than a paste wax. It's great for larger jobs because of the price tag, but also because there's no hard buffing, and the long lasting effects.
Shine
You may think that cheap wax means cheap results, but you'll be surprised! Considering how fast, easy and affordable this wax is, the results are incredible, due to the high concentrations of carnauba wax in the formulation.
Durability
Collinite's insulator wax provides incredible protection for your finish with their durable polymer coating. Snow, rain, salt, dust, grime, bugs, UV rays, it doesn't matter – Collinite's got you covered. And, it lasts up to 8 months for incredible value. It's the best car wax you can get for the money.
Here's a great video with more information about Collinite Insulator Wax:
The Best Show Car
Car Wax
Formulation
Meguiar's Number 7 was specifically designed for show cars, and it shows. Technically, it's not actually a car wax, but a glaze/polish. It's a liquid, synthetic formula with a ton of good stuff in there to nourish your paint providing a glossy shine.
Application
It's very easy to apply, but you need to keep in mind this is a show car mirror glaze, meant for final touches. You'll want to make sure your vehicle is already thoroughly cleaned, and ideally has a layer of carnauba on there. Then, you can apply this polish, with a DA polisher, by hand or even an orbital buffer. 30 minutes later, you'll be stuck staring into the mirror finish.
Shine
This stuff is serious in the shine department. It doesn't dry white, and the additives in the solution nourish the deep layers of your paint giving you a deep, wet, shine. It then gives your clear coat a reflective lustrous shine that can't be beat. They call it their mirror glaze for a reason!
Durability
Remember, this is not the best car wax to just protect your vehicle. It's not going to give you any protection or remove many defects, that's what another carnauba or synthetic wax on this list is for. The best car waxes are those that can do both. This is still one of the best you can get, but for use as a final step to bring the ultimate shine to your show car.
Easiest & Quickest
Car Wax
Formulation
Car Guys is a brand of car wax that sprung up recently. Their spray wax hybrid (carnauba/synthetic) wax is a best of both worlds type of product. The protection of a synthetic, with the shine of a carnauba, and with the ease of a spray wax formula.
Application
It's on our list as the quickest and easiest to apply and remove thanks to the easy spray wax formula. Spray waxes have extreme ease of application, you literally just spray it, wipe it with a microfiber towel, and you're done. You can finish your entire vehicle in 15 minutes (though that's maybe a rush job). It's easy to see why these car waxes are so popular. But…
Shine
You're not getting quite the same result as a carnauba paste wax or some of the other best car waxes in the shine department. It still provides a great shine on your clear coat, letting the colors really pop. Most folks are surprised at the great results of Car Guys' spray wax hybrid formula.
Durability
Similarly, you won't get the same kind of protection or long lasting effects as other waxes, due to the thinner spray wax application, but it goes on fast, so you can apply more frequently through the year to stay protected.
Longest Lasting
Car Wax
Formulation
Surprise, surprise, Collinite is back on our list! They make arguably the best car waxes on the market, This time with their No. 476S car wax. This carnauba/polymer blend is Collinite's most durable offering, giving you 12+ months of protection from the elements. It's also great for a winter wax, since it offers such great protection from the elements.
Application
Because it is a thicker carnauba blend, it does require a little bit of elbow grease, so it's not quite as easy to apply and remove as a liquid wax, though it's not as labor intensive as other pastes. The tradeoff is you only to apply once a year, possibly less.
Shine
Collinite No. 476S is designed for durability and protection, so you aren't getting quite the shine you would from some shine-focused products on the list, but it's still an impressive finish. This is the best car wax you can get that balances shine and durability.
Durability
Where this product excels is its durability and protective qualities. UV, dirt, dust, grime, bugs, snow and salt, it doesn't matter. This formula is designed to protect your finish, and for a long time. It's the best car wax for long lasting results.
Best Car Wax for
Sun & UV Protection
Formulation
Chemical Guys Butter Wet Wax is a liquid, carnauba-based wax specifically designed to provide greater UVA & UVB protection from the sun. UV Rays can be devastating to a paint finish over time, and car waxes that protect from these harmful UV rays are a godsend. If you have a car that has this type of damage already, this is a great treatment, and preventative application.
Application
The "butter" part of the Chemical Guys car waxes implies it goes on like butter, and for a carnauba-based wax, it's easy and quick to apply and remove. The best car waxes have carnauba in their formula, and this one is no different.
Shine
Because of the high amounts of carnauba wax in this Chemical Guys wax, you do get a brilliant shine from this liquid formulation. It's not going to be as lustrous of a shine as a paste, but for how quick to apply, you'll be pleased with the pr
Durability
This Chemical Guys wax was designed specifically to have greater protection from UV rays, and to go on fast. So long as the sun, and UV rays are main concern to your clear coat, this is a great wax. Where this wax falls short is in how long it lasts, and water beading capabilities. Due to the liquid nature, it doesn't last as long as some pastes, and we don't think water beading will be an issue for those who will be using this for sun protection in hotter places.
Best Paste Wax
(Premium Option)
Formulation
P21S Carnauba wax has been a fan favourite for a long time making some of the best car waxes on the market. It's actually a blend of carnauba and beeswax, which just makes it easier to apply and remove, without compromising on quality. P21S specifically designed this wax to avoid streaking while applying, and white stains after drying, and they succeed on both accounts.
Application
The addition of beeswax and their other additives makes it much easier than some other carnauba based waxes, and as we mentioned above, you can do so quickly and easily without streaks or drying white.
Shine
Of course, none of that matters without a deep, brilliant shine, which the P21S delivers. You'll be hard pressed to find someone who didn't love the results from this wax with its wet, glossy, mirror-like results.
Durability
The only possible downsides we can find with this wax is the durability, as you may need to apply a little more frequently than some other paste waxes, maybe two times per year, vs one. There's also no cleansing agents in it, just wax, if that's important to you. Ideally you'll be cleaning your vehicle first anyways. But, it's got that great carnauba protection and water-beading, and is worth every penny.
Best Wax
For Black Cars
Formulation
This Meguiar's Black Wax was specifically formulated to provide the ultimate shine with black cars. It's actually a cream wax, and it comes in this weird aluminum toothpaste tube, which can be a little annoying to work with, and is prone to leaks.
Application
Aside from the tube, it's really easy to apply, using a dab at a time to cover the car (that's already been cleaned). This cream wax goes on very easily. It may dry a little white but then you can easily and quickly buff it off with a microfiber cloth to get your results.
Shine
What you're left with is a dark, rich shine that will have mirror-like properties. It's got great shine for black vehicles, but won't provide the same protection or durability as a carnauba.
Durability
Due to the liquid nature of the wax, although it's much easier to work with, you won't get the same kind of protection or long lasting results as you will with a carnauba wax or the other best car waxes on the list. It's got an incredible shine with black paint, but the protection (maybe 4+ months?) and water beading leave a little to be desired.
Best Wax For
Blue & Red Cars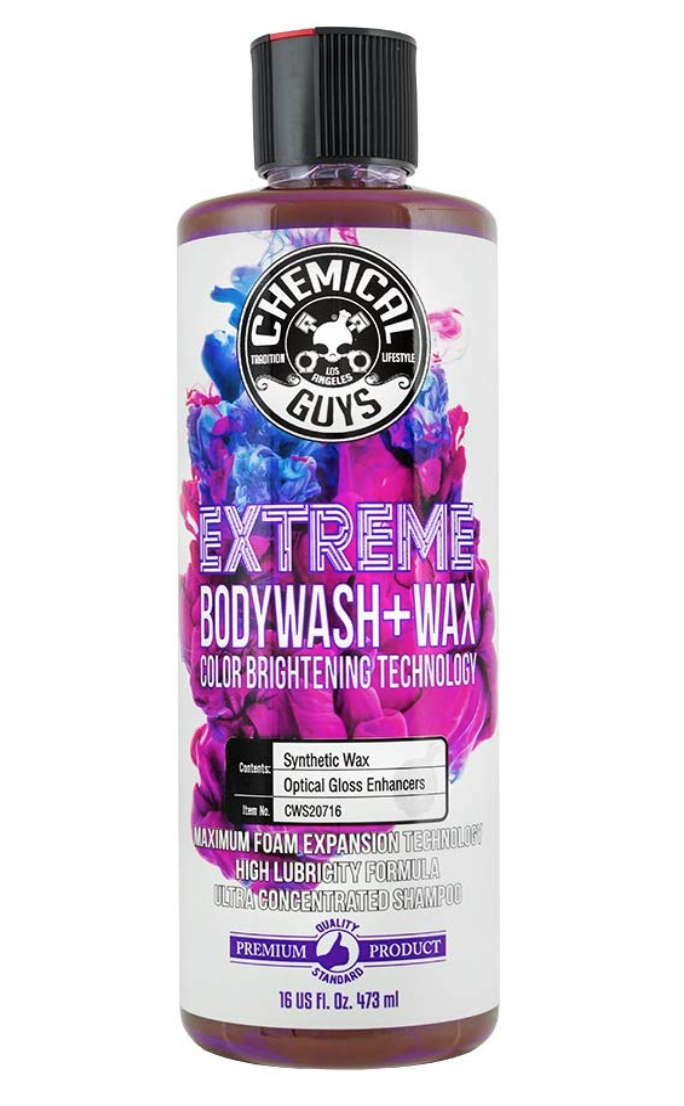 Formulation
This Car Guys Bodywash + Wax is a synthetic, 2-in-1 wax that both cleans and conditions your vehicle's finish. It's got these special optical gloss enhancers that make the colors of your vehicle pop! But it's also got carnauba wax in it to give you that great shine you expect.
Application
This is a wash & wax solution – so you mix it in with 5 gallons of water and then wash your vehicle. It's quite sudsy, so keep that in mind. You'll knock off any grime, bugs or dirt, and simultaneously condition the paint. The carnauba goes to work to coat your finish and give it that shine. It's very easy to use.
Shine
Despite the presence of carnauba in this liquid formula, you're not going to get the same shine as a dedicated wax. What you're buying this one for is the ease of use since it washes and waxes at the same time.
Durability
Similarly to the shine, it's not going to be the longest lasting treatment compared to other waxes. Thankfully it's cheap, and again, you're getting a wash and a wax in the same treatment. It's not one of the absolute best car waxes you can buy, but it's got all these other reasons why it's a great purchase.
Car Wax Reviews Round-Up
Did you find this article helpful to choose the right car wax for your needs? You can see that with so many options available, it can be difficult to choose.
Hopefully by separating them out by their strengths and what they're best used for, you were able to choose one that worked. If you're still unsure, and want some more information on car wax and choosing the right one, we've got some more info below so read on!
How to Choose The Best Car Wax
Did you know there are many different types of car wax? Let's get into the details and find out which type is going to meet your needs. First, let's go through the different types of car wax you can buy.
The Different Types of Car Wax
There are three main classes of car wax: spray-on, liquid, and paste, each of them with their own set of pros and cons, like their protection, ease of application, and time required. Then, there are two types of car wax within those three classes: carnauba wax and synthetic wax/paint sealants. Let's break it all down.
Spray-On Waxes
Spray-on waxes are typically the easiest to apply, since you're just pulling down the trigger of a spray bottle to do so. Ease of application does come with a trade-off though. In order to be sprayable, they need to be a thinner formulation. This means the layer of wax you are applying is thinner, and will wear off sooner than other waxes. They're good to have around for when you just need a quick wax job, or on cars that are already washed and waxed more often. It's fast and easy (physically) to apply.
Liquid Waxes
Liquid waxes are similar to spray-on waxes in that they are easy to apply, due to the thinner nature. But, without needing to be sprayed out of a bottle, they're a little thicker. Regardless, the ease of application is the big draw to a liquid wax.
This means a thicker layer of protective coating for your vehicle, yet you can control the application and not go too thick, either. It requires less time to apply (and buff off) than a paste wax (we'll talk about that next) but again, while being a thinner layer and requiring less elbow grease is nice, it still won't have quite the same protective effects as a paste wax. It also makes them better for newer cars with well-preserved finishes since a liquid wax is much gentler.
Paste Waxes
Paste waxes are the thickest of all the car waxes, and provide the most protection, but they also require the most time and effort to apply.
Paste waxes require some effort to rub into your vehicle's finish, but doing so allows the wax to sneak into every crack and crevice in the finish, coating every nook and cranny. It may also more effectively remove any old paint or dirt, or cover up any exposed areas, protecting against rust.
They're generally preferred by enthusiasts, those who enjoy the meditative application of wax, and for those with older vehicles. In general, if you have the time and don't mind the effort, a paste wax is going to give you the best look and protection.
Next, let's talk about the two common formulations of car wax, a naturally derive one, and the synthetic version.
Carnauba Wax
Carnauba waxes are produced from the leaves of a Brazilian palm tree. These waxes produce glossy, protective finishes on your vehicle. Carnauba is hypoallergenic, and typically mixed with other softer waxes like beeswax to make it easier to use since it's normally quite hard and brittle.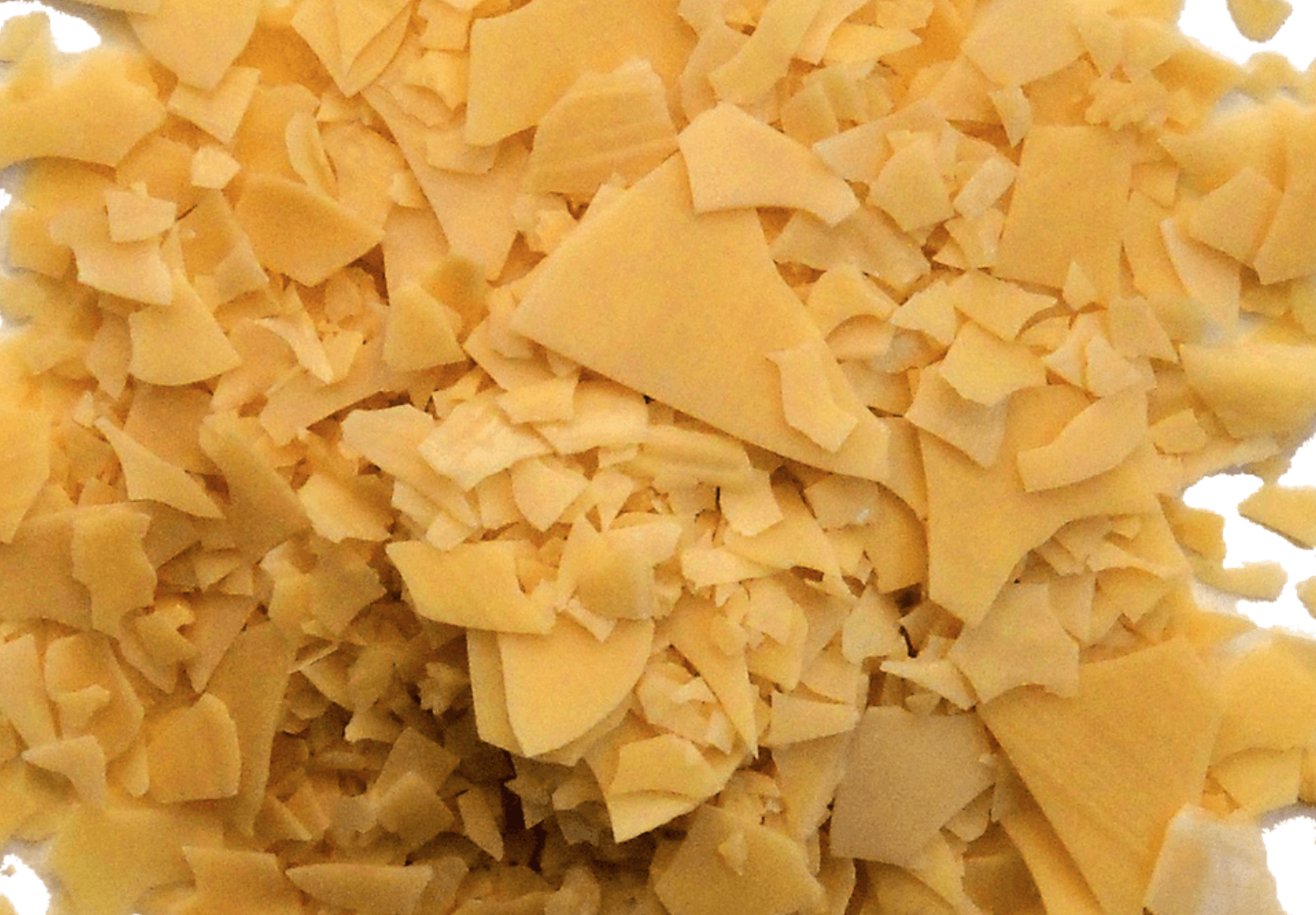 Carnauba is considered the premium wax based on its superior shine. You just can't get the same shine from a synthetic, making carnauba based formulas the best car waxes on the market for shine.
It has a very high melting point, around 87F, which is great for use in hot areas so you don't just melt the wax of your hood. Although, it's possible that some synthetic waxes to attain higher melting points.
Carnauba provides great UV protection, and protects your vehicle from water, insects and dust.
Carnauba wax also tends to be more expensive than synthetics. The best Carnauba waxes are in paste form, since the wax itself is typically quite thick. Any liquid carnauba waxes will undoubtedly by cut with other waxes and chemicals to make it thinner.
Synthetic Wax
Synthetic waxes by comparison are produced from man-made chemicals, which has its own set of benefits and drawbacks. Synthetic car wax is also technically considered a paint sealant, a term you may see tossed around.
For one, because they don't start with carnauba wax as a raw ingredient, it allows them to be produced to a specified consistency. So, you're more likely to find them in spray-on or liquid form. Synthetics are often called paint sealants, since they're not technically waxes.
They are also cheaper, since they don't need to harvest it from the specific tree. Synthetics may also have higher melting points, depending on the formulation, so if you live in very hot areas, it may be better to use synthetic.
However, synthetics don't provide quite the same shine that carnauba wax will. If you're buying a spray-on or liquid form, it's likely synthetic, or a blend that is mostly synthetic. If you want ease of application, and good protection, synthetics will do the trick. You just won't get the same results as Carnauba wax.
Carnauba vs. Synthetic
The last thing to consider between carnauba wax vs. synthetic wax products is that synthetics will last longer than carnauba. In general though, serious enthusiasts will often swear by carnauba since 1) they get to frequently wax their prized possession and 2) the unbeatable shine. If you just care about having the long-lasting protection, synthetic may be better for you. The best car wax is the one that you like the most: an application method you'll actually use and the shine and durability you actually need.
Hybrid Waxes

You may also find that some car wax products are called Hybrids. These products are designed to combine carnauba wax and synthetic compounds in roughly equal ratios to provide the best of both worlds: unparalleled shine, with superior durability.
At the end of the day, both carnauba and synthetic waxes will provide good protection and shine or your vehicle, and it's really a matter of personal preference.
We suggest choosing a "form" of wax you're more likely to use – spray-on, liquid or paste – since car wax is all about being covered all the time.
The more likely you are to use it, the better protection you get, regardless of the specific formula of the wax.
Why Use Car Wax?
Waxing your vehicle is something that many folks might think is unnecessary – something only guys that are really serious about their cars use, or folks with vintage vehicles. But, they're an essential part of care care.
You've maybe never waxed your car before, but it is an important and often overlooked maintenance item for your vehicle. In this guide, we're going to show you the advantages of waxing your car, and why you need to start implementing it into your car care routine.
Older vehicles used to be painted with just two layers of paint, a primer and the actual colored lacquer, but that was it. The wax was the only thing protecting the paint job from your dad's Mustang.
Around the 1980s, car manufacturers started using an additional layer of paint, a clear coat, sealing in the colored lacquer, making it nice and shiny and also providing a little extra protection from potential damage. The clear coat helps to protect from UV light, ozone, exhaust, car wash detergents, rocks, insect splatter and bird poop.
But, even this protective clear coat can deteriorate over time, and you've likely seen the effects of this clear coat being removed. That's also why it's so important to get a car wax that's not too abrasive, and won't degrade the clear coat itself.
Waxing your vehicle regularly will help negate the clear coat degrading over time, keeping your ride looking shiny and new for years to come. Ideally, you should wax your car at least twice a year, although that's something that probably doesn't end up happening.
If you're thinking, "Why do I need wax if I have the clear coat?" It might be useful to think of it like sun screen for your skin. While you have an outer layer of skin to protect your innards from UV rays, you only have one! The ability to protect that outer layer from damage (the clear coat of cars) means you can have the longest lasting paint job you possibly can.
Like we said, it's an important part of car care that gets overlooked. That's why it's so important to buy a type of wax that you're more likely to use. If you're not going to get out there for a four hours to apply your paste wax, vs 30 minutes of spray-on wax, then choose accordingly.
How to Actually Use Car Wax!
Now that you've picked out and ordered your new car wax, you need to know how to use it. There are tons of guides out there on the internet to check out, but these are a few tips to consider, and be sure to check out this WikiHow guide and the video below for some tips on technique.
1. Make sure your vehicle is both clean and dry, using a mild detergent and a decent gentle scrubber but not one that can scratch your vehicle.
2. Although movies and TV shows often show people waxing their cars outdoors, doing it indoors is better. Direct sunlight can alter the final product since it can produce uneven heating in different parts of your vehicle altering how much wax gets soaked in, and may leave a residue.
3. Split your vehicle into sections, and wax each section one at a time.
4. Follow the manufacturer's instructions. This may seem pretty basic, but each product is a little different and should be used accordingly. These are just some general tips!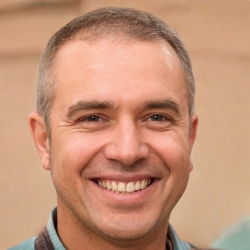 Latest posts by James Kennedy
(see all)